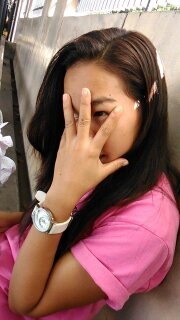 This is not a joke.
I want to share my story and if you want to advice just comment below.
I have a girlfriend and we've been since September 2015. 2 years and 6 months. She's petite, 5'0 ft.She loves writing novel stories
Actually I'm with her now. She's kind, joker, sweet and she did everything for me.
This year, we decided to go back to her place., here at koronadal city (part of Mindanao,Philippines) and Everything starts here. I know she's sick not a normal one. She began to lose her weight and always complaining that she has a body pain especially to her pelvis. Last 2 days while talking to her Kuya Joseph, we all shocked when she shouted "ouch" and she began to pale. We tried to hold her hand but she don't want us to touch her. We don't know what's going on.
fAST Forward
I love her so much and I can't help but cry seeing her in pain everyday. I don't know what to do. I'm asking her to go to hospital but she doesn't want to go there.How did I act? I don't wanna lose her, no way! I tried convincing her to go to hospital for check up but she's always saying.. No! I can managed. She doesn't want me to know the result of the test. We're all worried about her, she can't walk, and she can't even sit down. She always shouting but we can't hold her because she felt that her bones are breaking. I don't want to act negativily but seeing her in that way I felt I'm nothing to her, I can't help her. I research about the symptoms of bone cancer and all are match. Last night she texted me while I'm playing 4pics.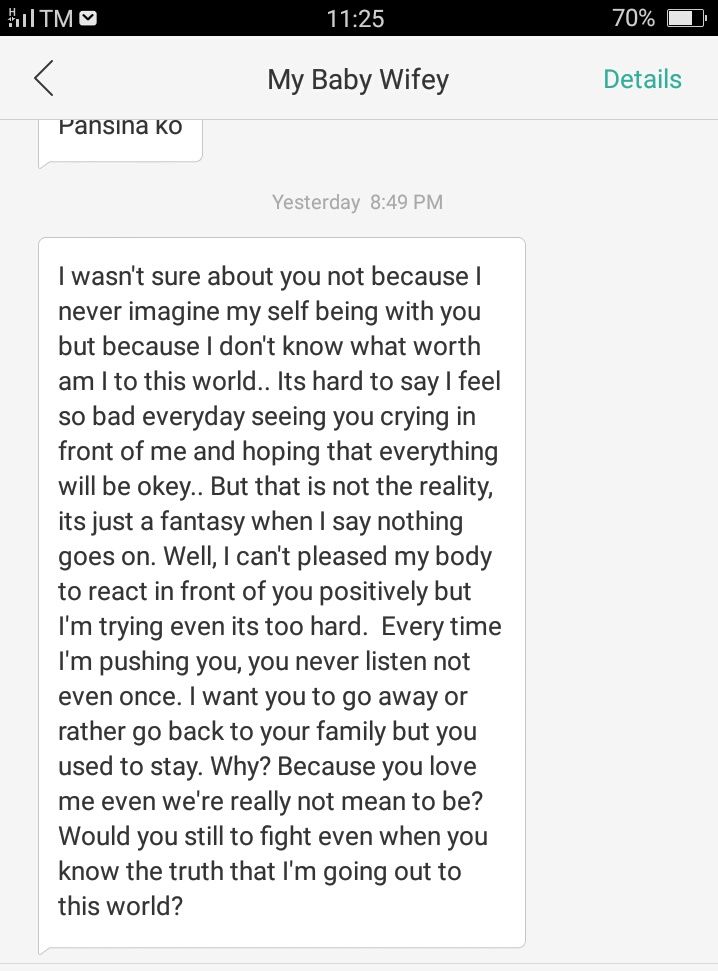 How to react?