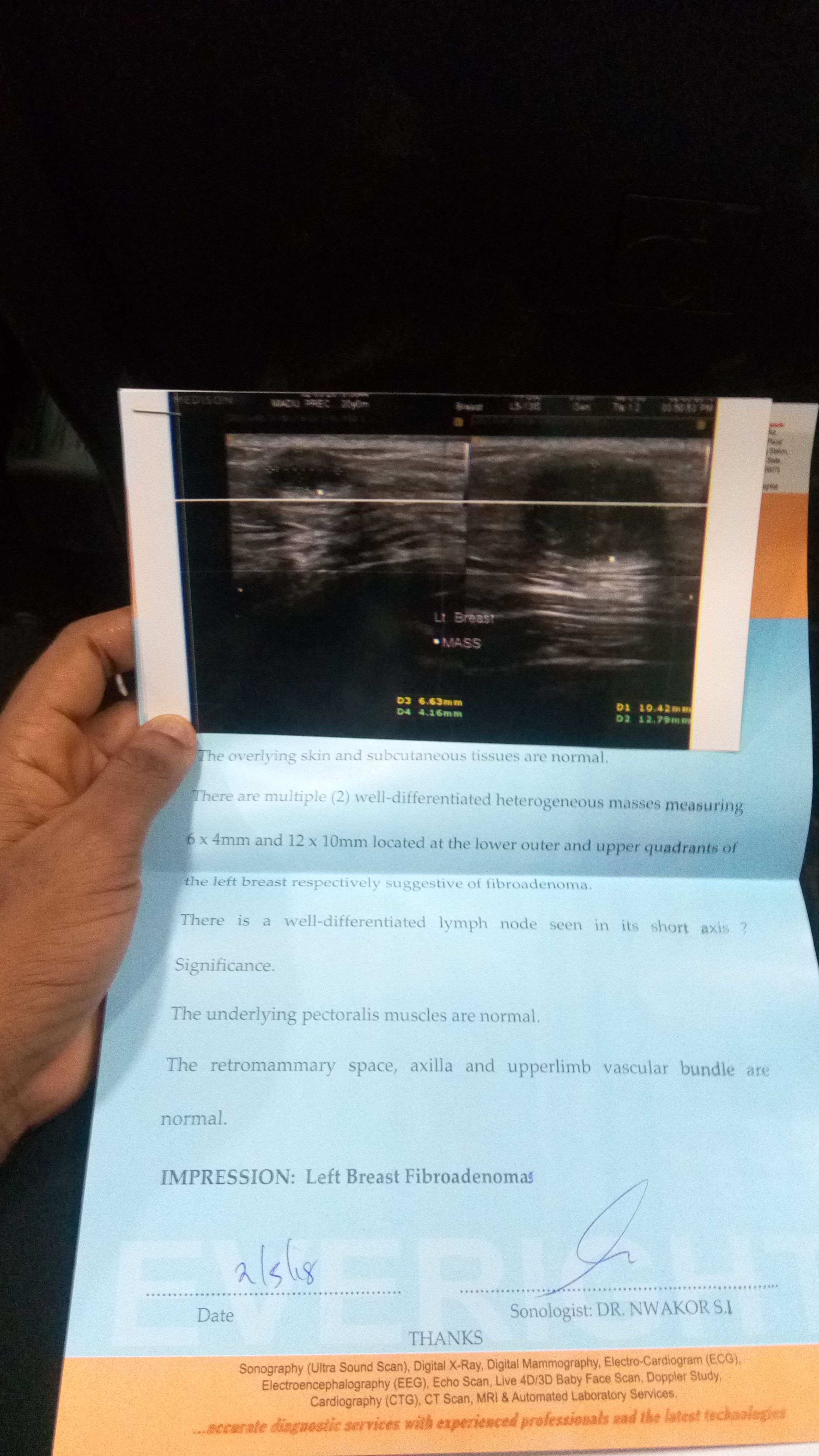 source
It's
@maduprecious
and have seen this platform has a family to share what happened to me recently. Yesterday was not really cool for me. I noticed 2 lump in my left breast for quite sometime. I decided to run a Breast Ultra Sound scan and there I have it, 2 lumps. The upper part is 12 by 10 mm mass and the lower part is 6 by 4mm mass.
My heart came out when I saw it on the screen, could it be cancer? I was restless with hidden tears surrounding my eyes. I browsed the whole night not sleeping to know if my lumps were cancerous. I saw positive and negative results. After the scan, I was sheduled the following day for my results and interpretation from the doctor.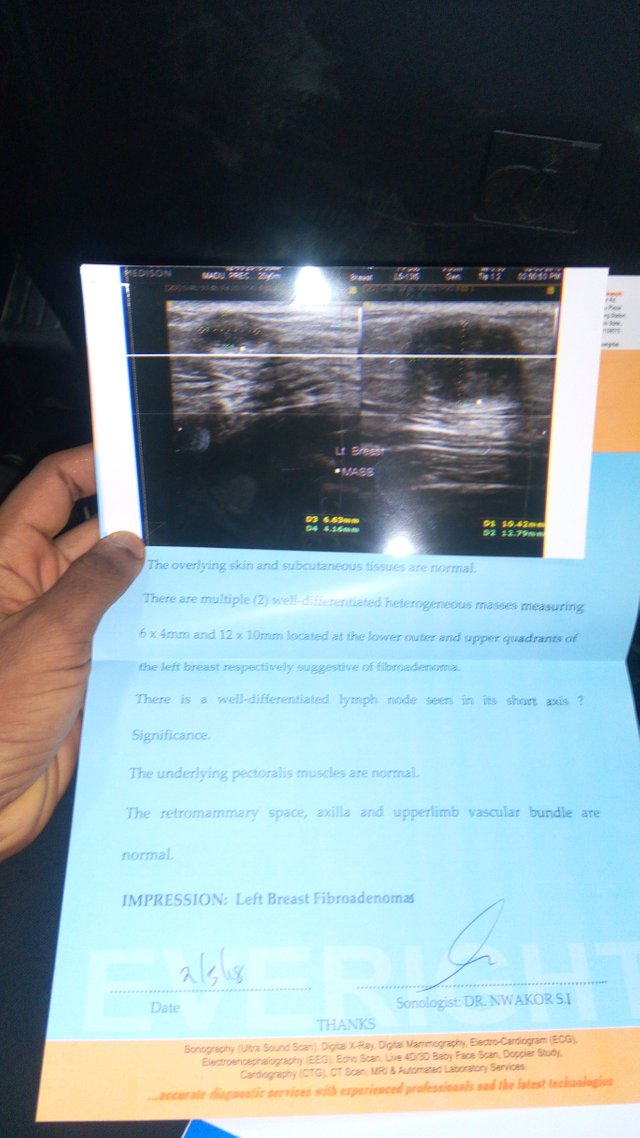 source
My mum was there with me, I could see fear on her face, even if I wanted to be sick, not cancer? I prayed to God to make the result negative where the lumps are non cancerous (benign lumps). I cried, no doubt. But motivated my self to be strong until I see the doctor.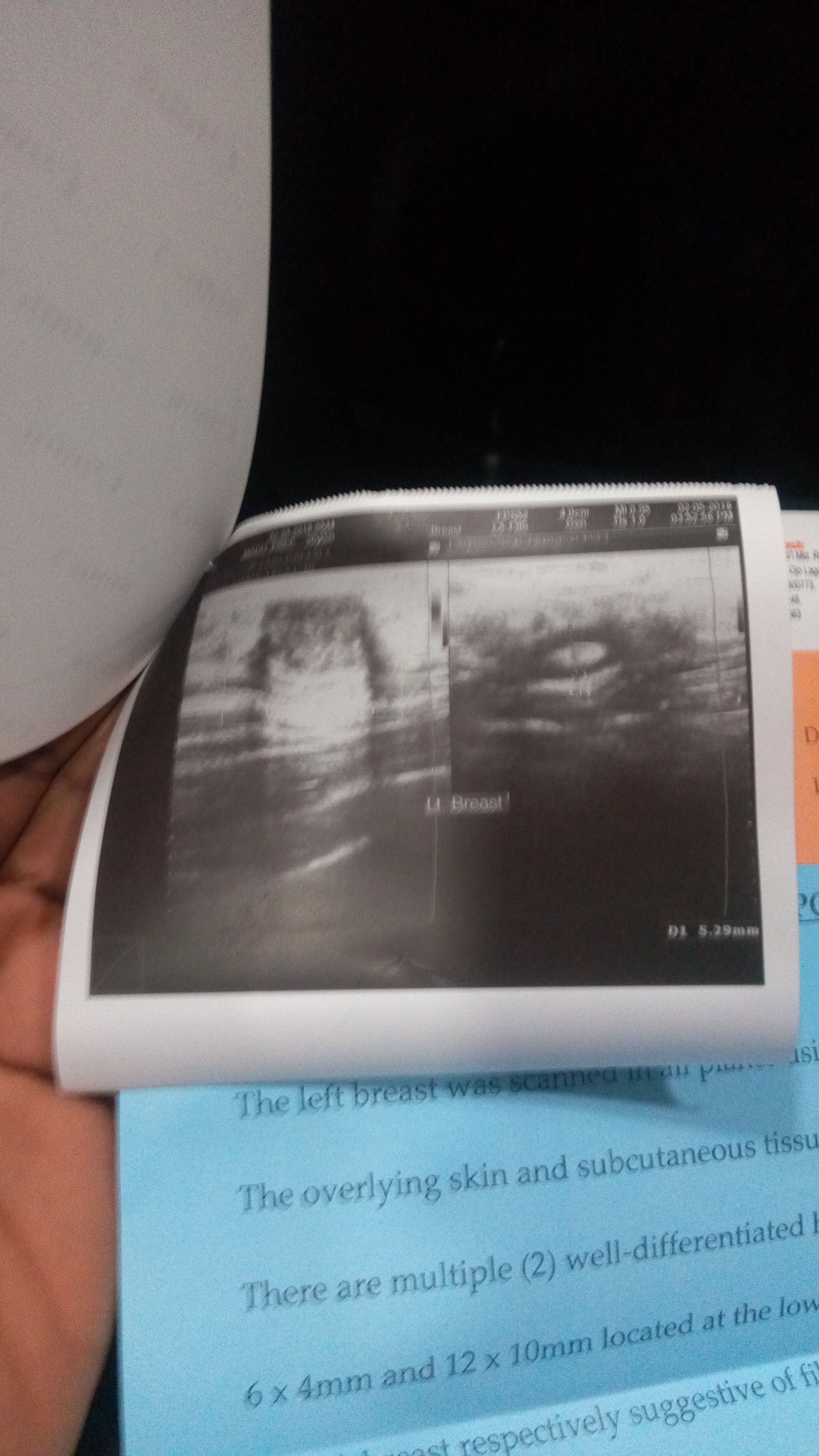 source
I went to see the doctor that morning by 9;00am. It was my turn already, my heart skipped faster. The doctor checked my report and all I needed to see is the expression on her face. She just said"it's nothing to bother about, I have a benign lump known as fibroadenomas."

source
I was extremely happy, I browsed about it with a calm mind and I understood that they are lumps as a result of changes in hormones, menstral cycle and body system. It disappears on it own and can't extend to cancer. You can enquire more. Thus, it is not all breast lumps that are cancerous but most are benign lumps.
But I was advice to under go an operation to remove it which I would. Am soo glad that my heart is finally calm.
I want to thank God, my family for been there when I was extremely scared and steemians for making a comfortable place to express my self.
#thankGodforlife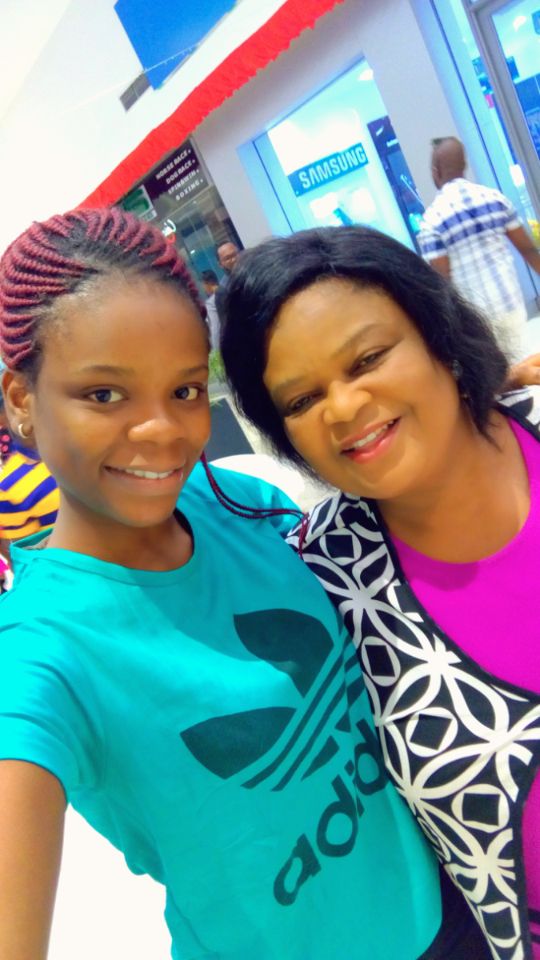 sourceme and my sweet supportive mother