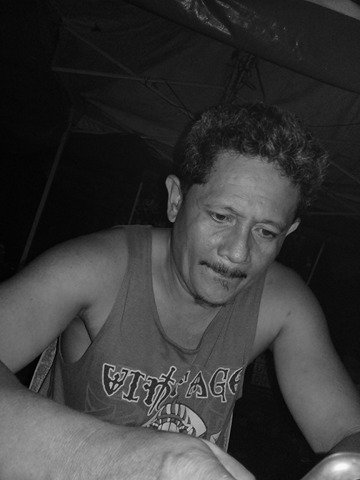 This story is according to the real story of my father. 
Not all people are given wealth and my father is one of the unlucky ones.. His family belongs to the lowest level income family. They are four siblings of the late Mr. and Mrs. Arturo Rupa. He is the third among the four.
At first their lifestyle is good, because his parents strive so hard just to provide their needs. And he's happy for that. But one day, it became a burden when their father passed away. Because of "bangongot" Filipino term means died while sleeping. It got harder for them to go through life since his father was a big loss for them.  That time my father was only eleven years old. Since he was the only boy in their family, he needed to execute the work of his late father. At that age, It was very hard for him to be the father in their family. He was just a grade six pupil and yet he is working on their rice field with the help of his mother. They can't hire a laborer to help them because they suffered a lot of debts because of the burial expenses of his father.  Even though it was hard for him to perform that kind of work, he still continued doing it just to help his mother and to survive. 
Sometimes his tears would fall from his eyes. He even ask why me?..why us?..but in despite of all those challenges, he still continued his studies. Imagine, after school, instead of playing with his friends, he would go directly to the farm just to work until eight in the evening.  Yes it is hard to think, at that age he did that kind of work. But he still did it. After he graduated in high school, he didn't continue to college. Instead, he work so hard so that he could send his younger sister to school. Even if he really wanted to study in college. But he can't afford to support both of them at the same time.  Until he reached the age of eighteen he entered a different kind of work like being a driver, a laborer and he even sold fish and other goods to support his family. Until he met my mother. And my mother helps him.  At present, he's letting his story to be our inspiration, so that we can achieve our goals in life.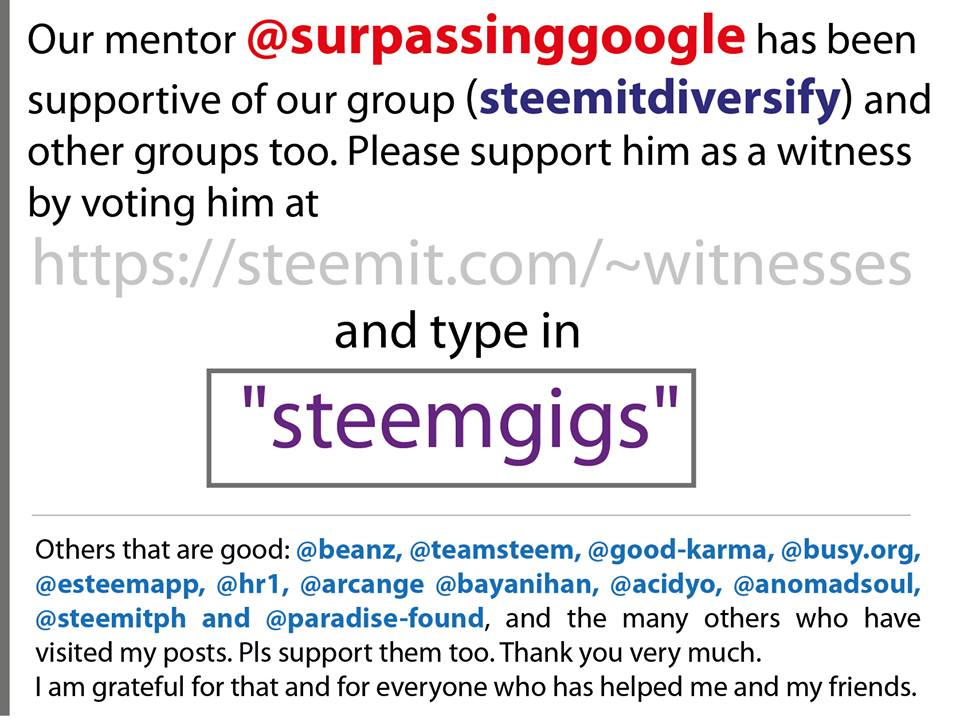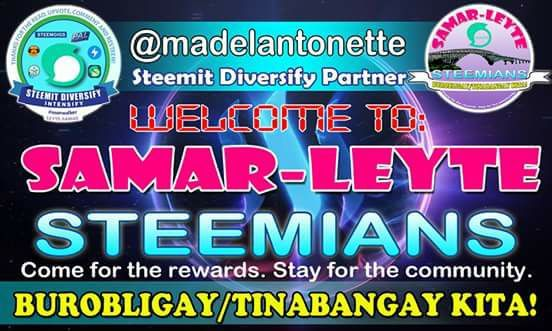 I would like to thank @monwalker, @iwrite , @purpledaisy57 , @antonette , @bobiecayao for mentoring me. I'm new to Steemit and they are guiding me now to further my knowledge about Steemit!
That's all and thank you for reading. Please follow me @madelantonette I hope that you like my post. And thank you in advance for the unexpected upvotes, comments and resteem.