Steemians I want to share to you that I lost my pregnancy due to miscarriage and tubal pregnancy last 2009. When I knew that I was pregnant I very happy because it been a long time waiting my pregnancy and time is come but I lost it because of having a tubal pregnancy.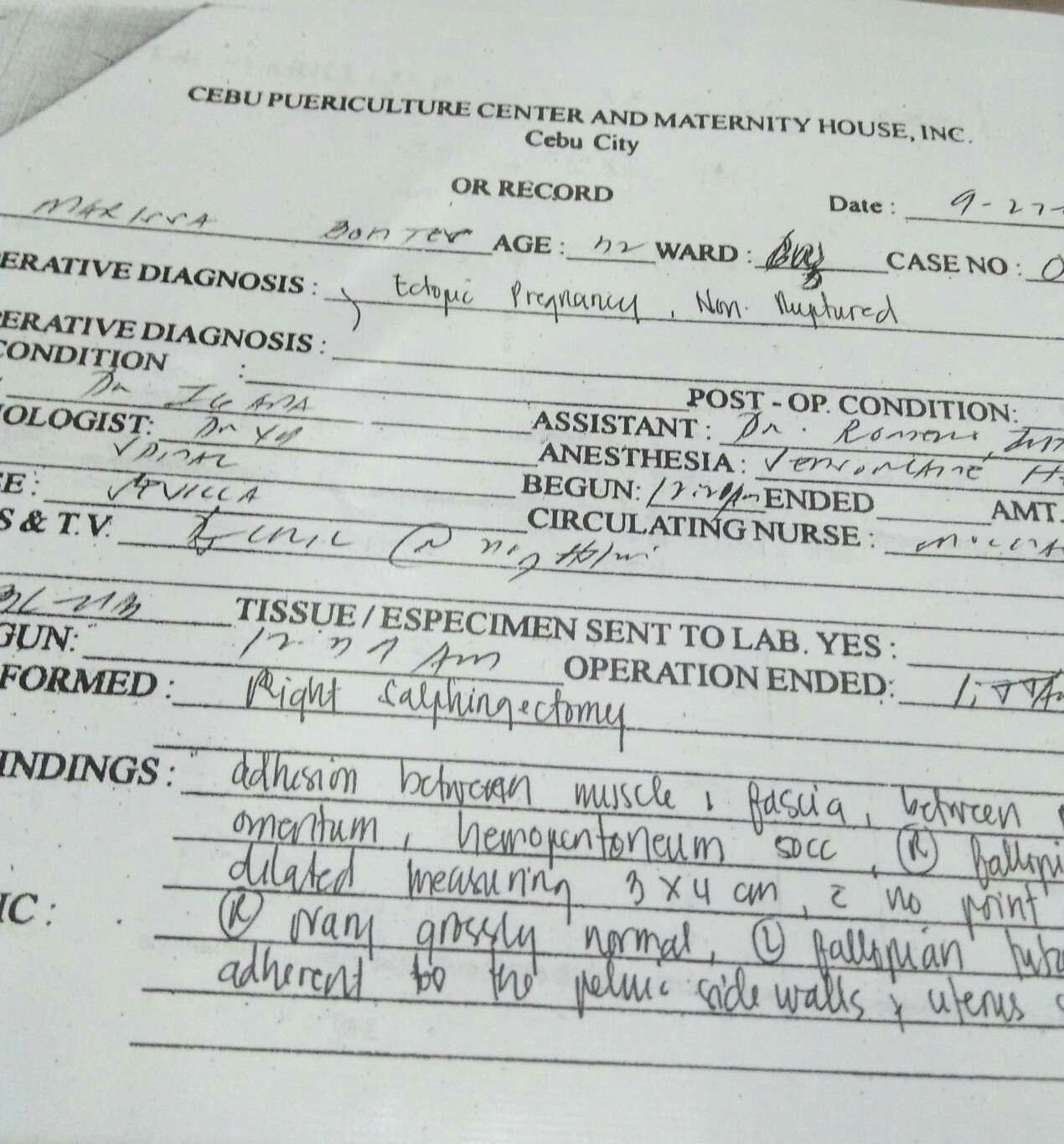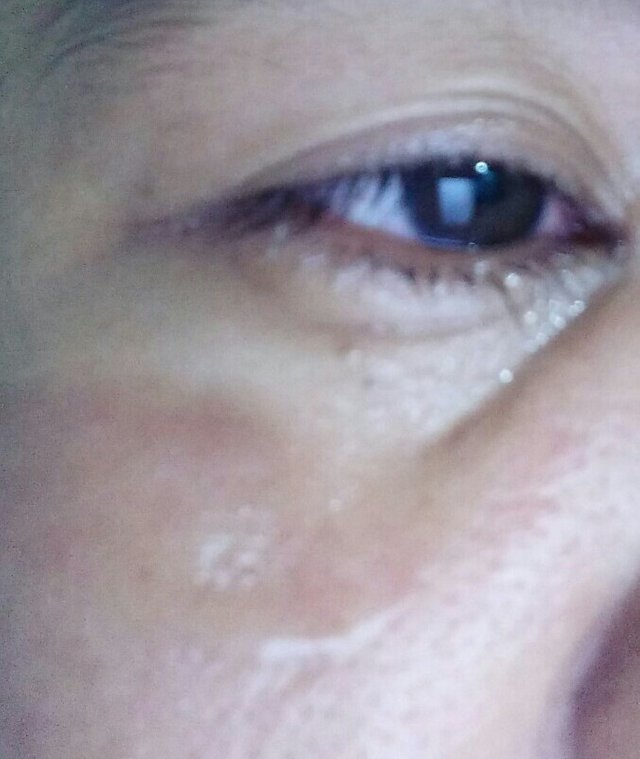 A tubal pregnancy or ectopic pregnancy is occur when the fertilized egg attached itself
in a place other than inside the uterus. It occurs in the Fallopian tube.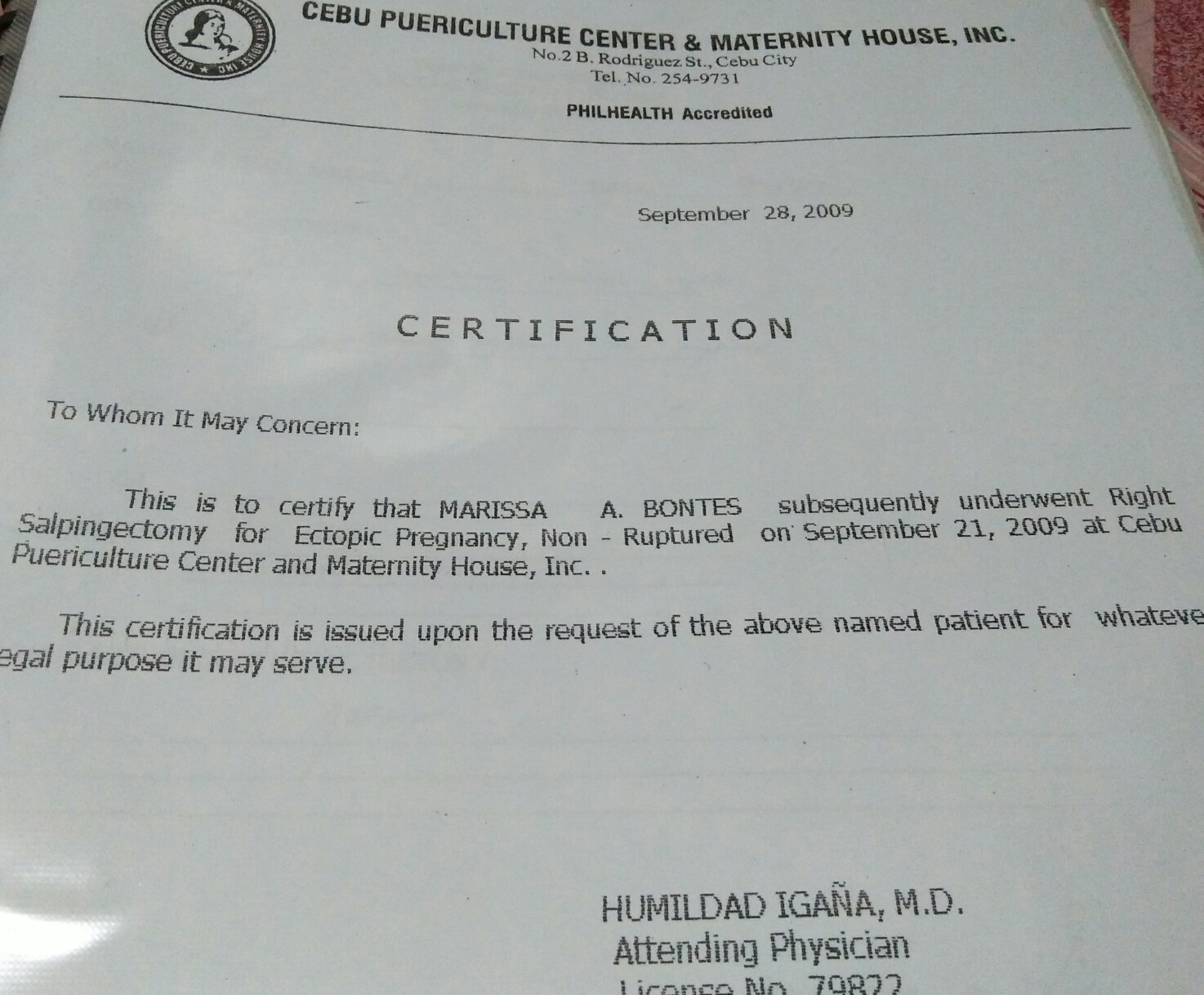 Last September 2009 I was undergo a tubal pregnancy operation because my baby grow insise my Fallopian tube. I need to have operation because it will make my life in danger.
I was so depressed at that time. I was crying and crying because I waited long time to become pregnant. But when time come it grew in my right Fallopian tube.
The symptom of my tubal pregnancy is having always a vaginal bleeding for almost a week. I go to obstetrician for check up. and give me request for ultrasound. I go to diagnostic center for ultrasound and they did not found a fetus inside my vagina. Then on the following day I repeat ultrasound and the result ia the fetus is grew inside my Fallopian tube. it is an ectopic pregnancy.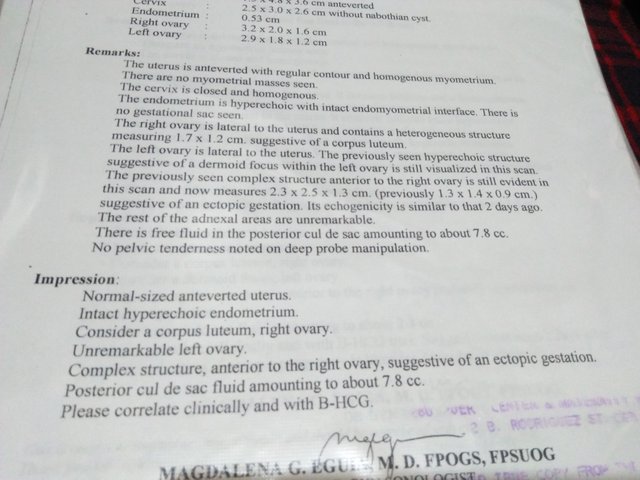 I decided have an operation. My operation start at 12:20am and ended at 1:55am. on September 22, 2009. It is almost 9 years but I felt pain until now. Because I was not having another pregnancy until now.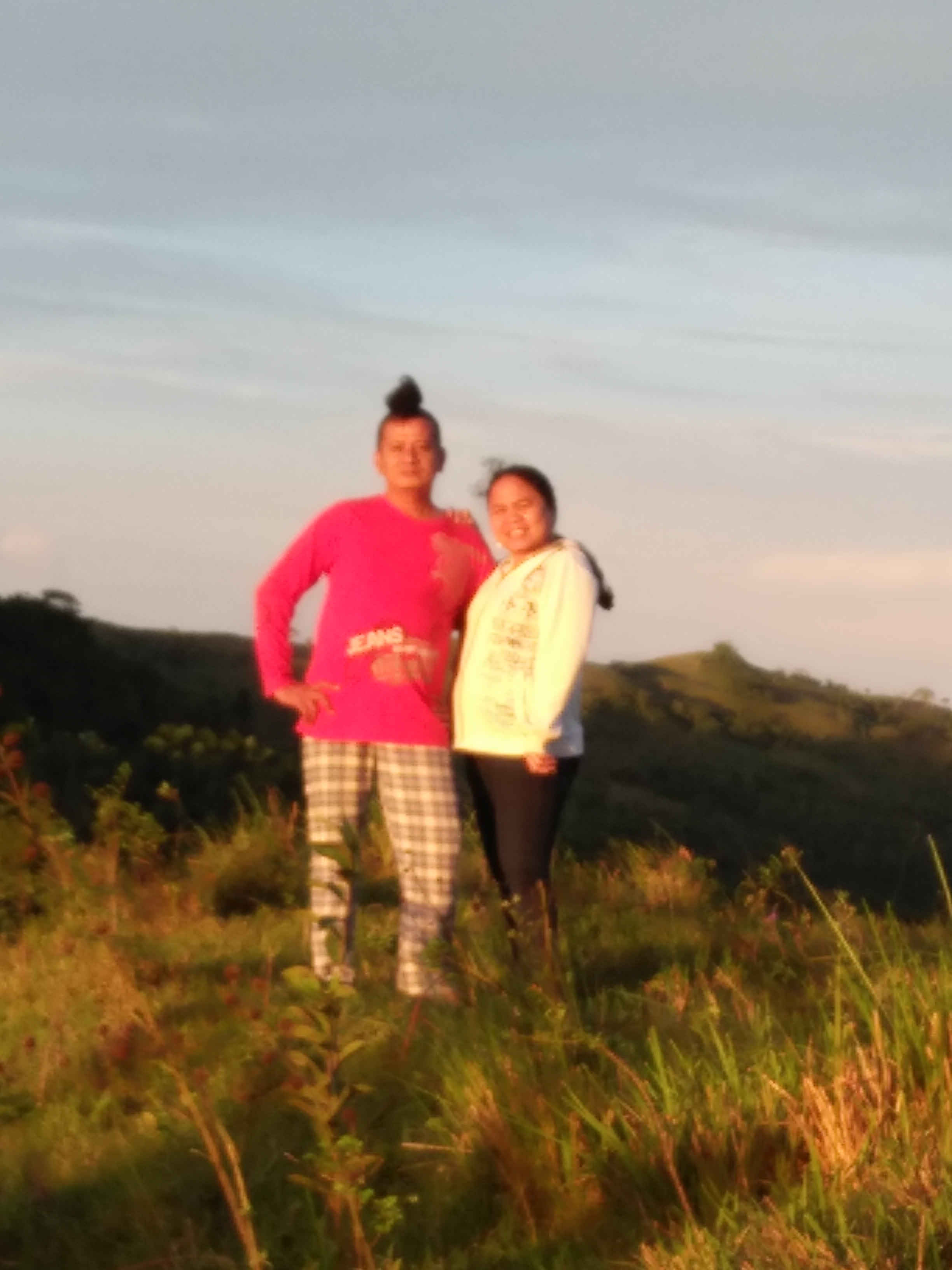 I was now 41 years old , I felt that it hard for me now to have pregnancy because of my age. I already accept the fact that I don't a child. I focus myself to my family. To my parents, brother and sister also niece and nephews for giving and helping them for their needs.
But my husband love me even I haven't a child. But we build our family even we don't have a siblings. We stay together and lived together
thank you.
Always support @steemgigs..........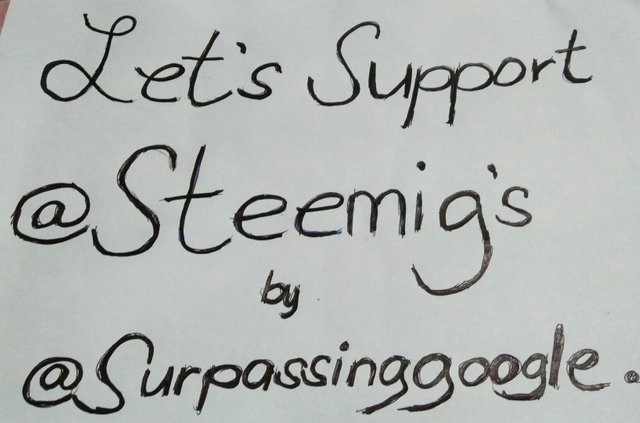 Thank you @liamnov