Holla Steemit
@keban writes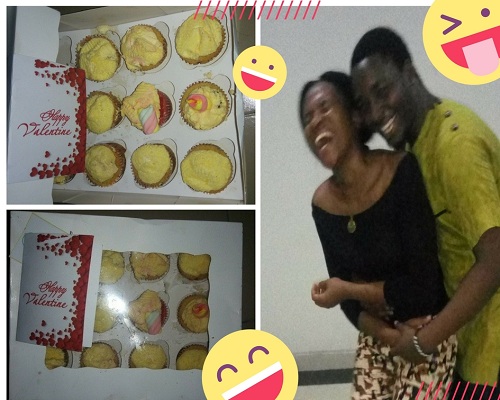 This Valentine was my most lovely, most incredible and most romantic.
My lady @hibiz made my the sweetest cupcakes I have ever had.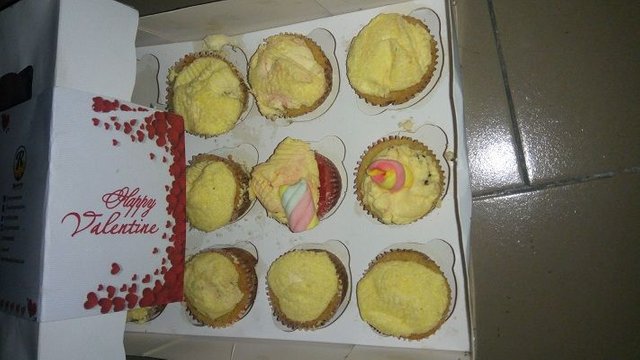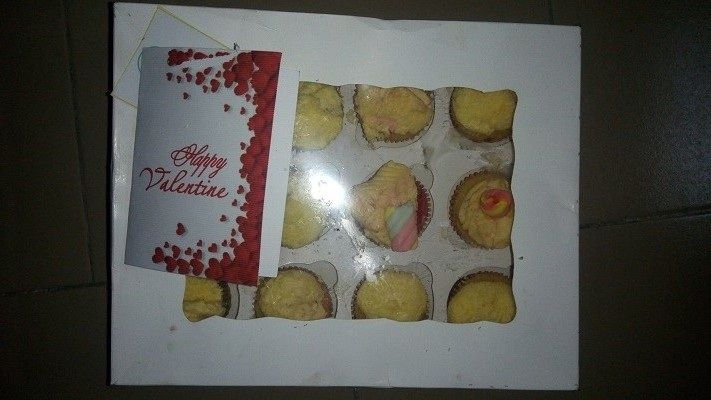 It was my most romantic valentine promoting steemit with my one single lover. I didn't get to give her a gift but she gave me a gift instead, since I met this lady my life has changed for good in the right direction, sometimes I often wonder what hope she has in me. Today it got me thinking as in tears I began to think what I can do for her, I can't let this valentine just pass by then this poem came to my heart, and writing my heart for you @hibiz with the joy of tears of love, am praying that soon I'll give you a city for a gift but accept this words and make a treasure of them.
@hibiz this is from the heartest of my heart. I love you so much. Thanks for Promoting Steemit with me on the day of Love.
The day is bright
You are my light
The chorus is long
You are my song
Oh my love my Harmony
Of course you are my melody
Your voice is magical
Your touch so spiritual
With you all day I will stay all night
Because in your loving arms I'll hold so tight
For now and always to you I belong
My heart, my soul and my body
Is yours even for your hubby
For long and long ago
I tried to reach my goal
I tried and tried and tried
I gave up my dreams to go
But you came the fire ignite
My passion for day and night
I fought and fell and frail
With your strength I now prevail
I love you in the morning
Going from dawn to dusk
I'll never ask more
To me you are more than more
Thank you for being my Valentine for life
Dedicated to @hibiz, my one and only true love.
Thanks for reading
I remain @keban
Steemit Promoter
Lover of hibiz
Changing lives through Steemit