Hello Steemians.
Its been almost a month I been here in Steemit and I learn more a lot, I know I will learn more.
So I show my Logo Proposal Teardrop.
What is Teardrops?
TEARDROPS is a imaginary smart media token that gives rewards to those people share their testimonies about their struggle in life and have cried because of tear of joy, sadness, loneliness, grief and tears for being blessed.
@Teardrops is a project of our mentor, one of our Witnesses, our kind and humble sir Terry @surpassinggoogle
Thank you very very much Sir @surpassinggoogle for always being there for us and who is very supportive and never forget us, Filipino.
And this is My logo I made. Hope you appreciate this.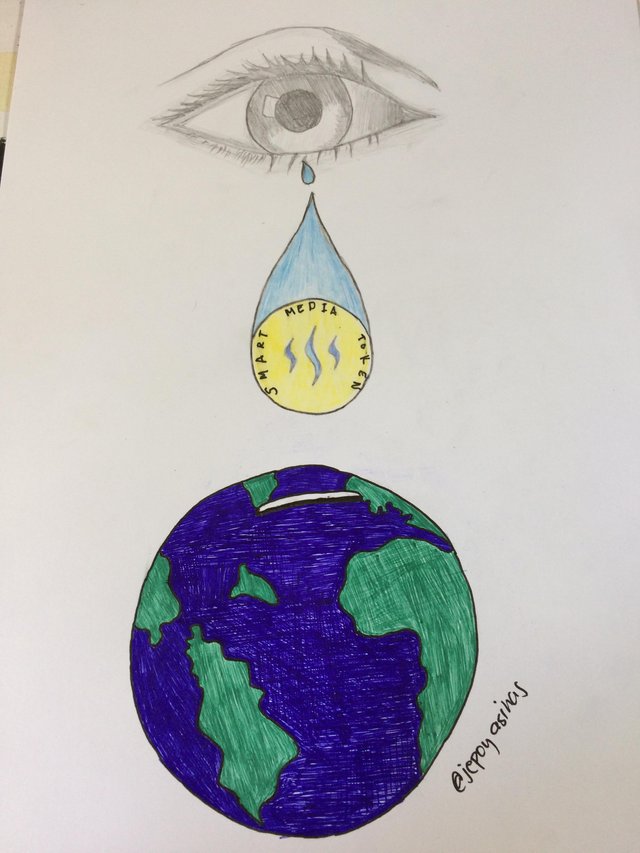 And as you can see. I draw the Eye using Charcoal.
The Smart Media token Using Color Pencil.
The Earth Using my Ball pen.
And as you can see the earth have an open part like Piggy bank.
I draw like this because like Smart Media token was helping the earth or people who live in philippines.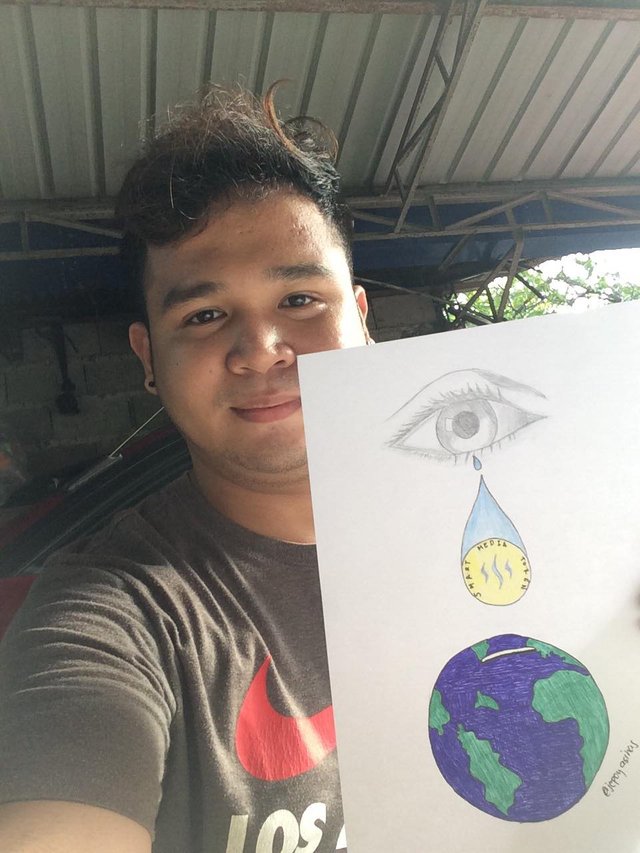 Let me take selfie in my Logo Proposal :)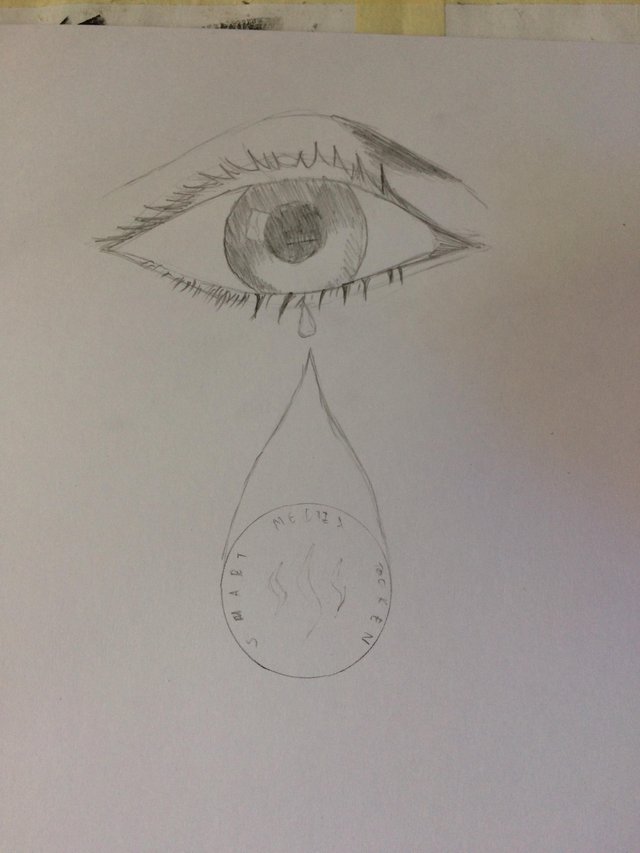 SO first I sketch the Smart media Token and the eye.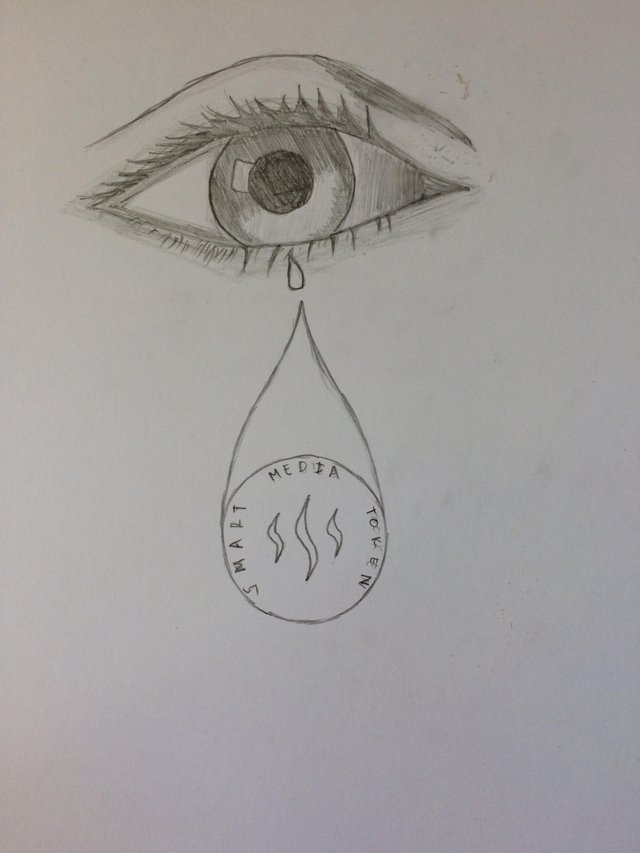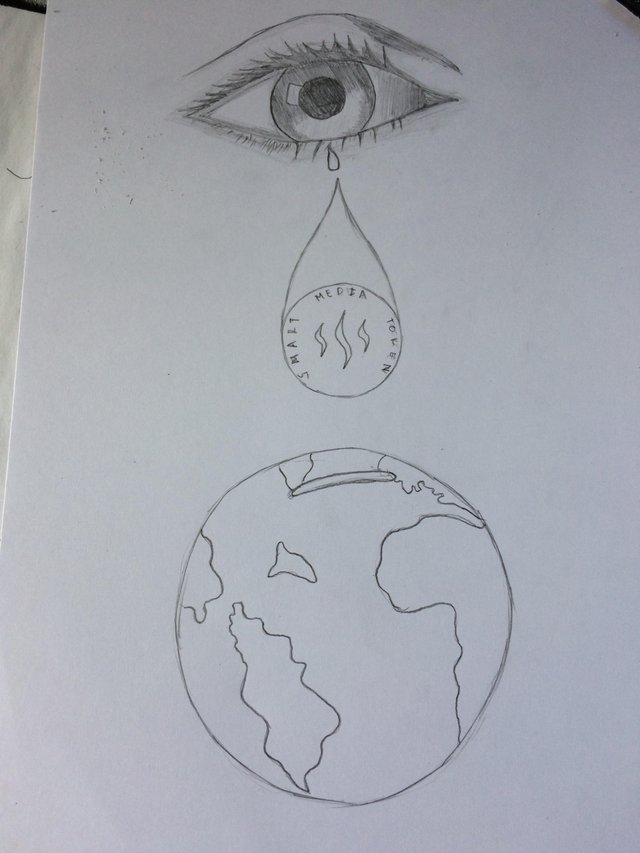 Then its done in sketching :) I take a twist in this artwork also.
I used Charcoal, Colored Pencil, and Ballpen Point.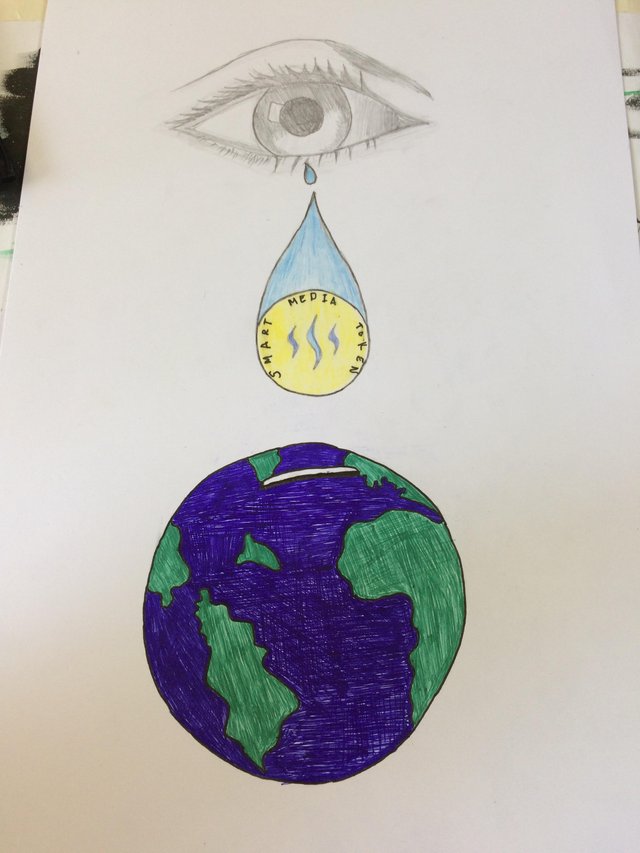 Hope you like the twist what Ive done in this artwork using all my drawing materials.
Then Its done. Thank you for always Support me as a Minnow here in Steemit.
Follow and Upvote
@jepoyasinas
Please support the Smart Media Token @teardrop project by Sir @surpassinggoogle and follow https://www.facebook.com/teardropstokens on Facebook.
@surpassinggoogle is such a generous person and has a very big heart for all of us here. Please support him as a witness by voting him at https://steemit.com/~witnesses and type in "steemgigs" at the first search box.
If you want to give him witness voting decisions on your behalf, visit https://steemit.com/~witnesses again and type in "surpassinggoogle" in the second box as a proxy.