TEARDROPS - A Bloody Eye On Hand.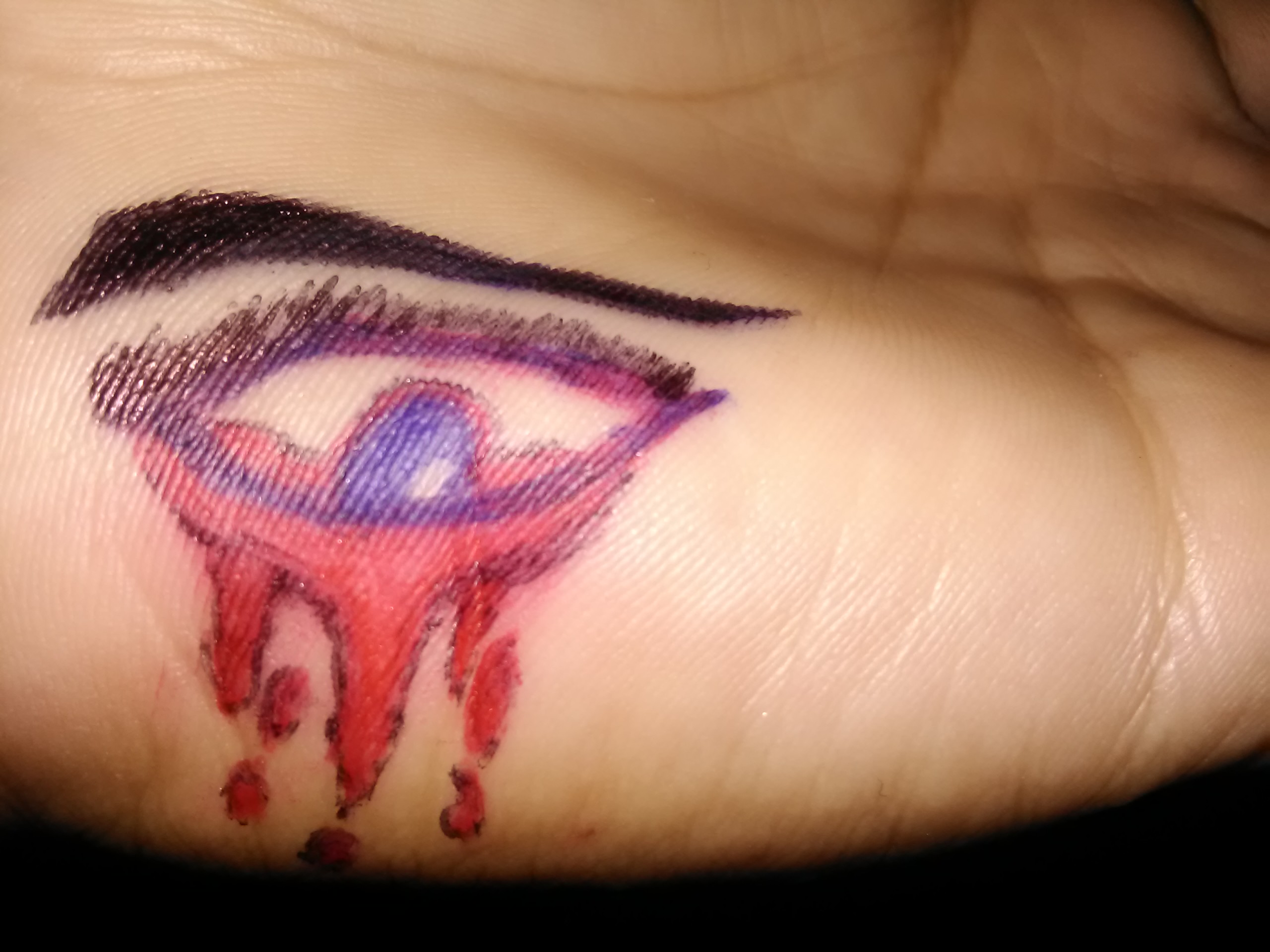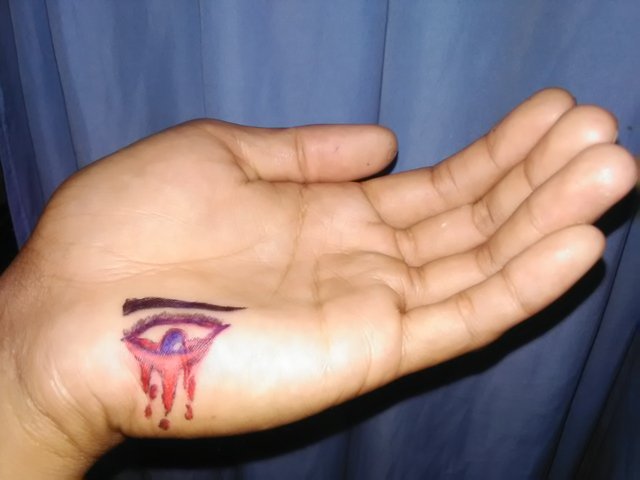 Hello fellow steemians...
Good Day!
WHY I DRAW A BLOODY EYE ON HAND?
It's because to know you all that it doesn't mean that if we have to cry we can't handle our pain or whatever circumstances that we have.
I draw this bloody eye on my hand just to inform everyone that in every problem there's a solution. It doesn't matter how hard the situation is, if you know how to handle and manage it you will be feel comfortable and succeed in life.
So don't ever quit. Just go with the flow and let life brings you to where you will be.
THERE ARE TWO KINDS WHY TEARS WILL FALL:
One gives happiness or happiness and the other one gives us sadness or negativity in life.
And it's not our choices where we belong among the two. So we must be prepared.
MY DEFINITON:
TEARDROPS - it is a liquid that falls from the eyes that have a deeper meaning in person's life.
BLOODY - containing or made up of blood.
HAND - it is the body part at the end of our arm that includes our fingers amd thumbs in specifically speaking but, on my own explanation of hand to relate it in my post it is our strength and it will helps us how to handle anything especially problems in life.
BLUE - it symbolize a PEACE.
F O L L O W M E O N S T E E M I T : @jaofran