My little ate has grown up! It seem's like only yesterday that I was dropping you off at your Nursery day,
I always treasured that moment anak, You and your Sister ikay grow-up without a parent at your side,
but you did a good job anak, you never disappointed us yet you make us very proud anak,
on this milestone day, I AM SO PROUD OF YOU! every day I am in awe that I get the privilege of being your mama.
And FINALLY! you made it anak, the countdown begin,
continue to make us proud anak, just always remember I will always be here cheering you on.
I love you more than I could ever express. you truly made me proud and happy on your success.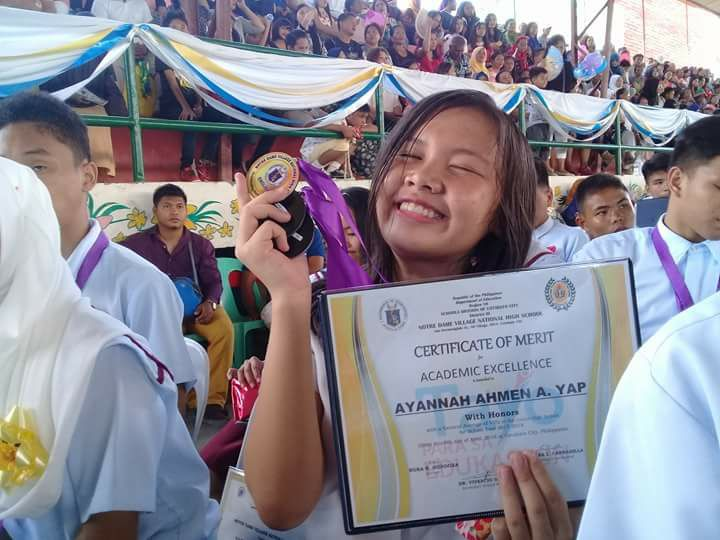 Thanks for reading and dropping by!
Wishing you all GOOD LUCK, lots of LOVE and PEACE!
DISCLAIMER: The content is original.
Join STEEMIT ACHIEVERS in Discord: https://discord.gg/ZtGXRcb
Please support the Smart Media Token @teardrop project by Sir @surpassinggoogle and follow https://www.facebook.com/teardropstokenson Facebook.
Please also support @surpassinggoogle as a witness by voting him at https://steemit.com/~witnesses and type in "steemgigs" at the first search box..
If you want to give him witness voting decisions on your behalf, visit https://steemit.com/~witnesses again and type in "surpassinggoogle" in the second box as a proxy.
Acknowledgment:@surpassinggoogle, @teardrops, @steemgigs, @ourmamaterry, @junebride for the gif, @g10a for the footer
I am a proud member and follower of
@surpassinggoogle