When talking about TEARDROPS - I have a BUCKETFUL of it!
First Blush Of Day
Being a single mom is no joke especially when you have a CHILD with SPECIAL NEEDS (Epileptic Cerebral Palsy). My clock ticks at 4am when I have to get up. Saying my Thanksgiving Prayers and Affirmation for the day before preparing our breakfast and do all the household chores before my son wakes up at 6am or 7 am. Sometimes he wakes up earlier and I am still cooking our meal. I have no problem in getting up early and doing all those household chores as my morning routine for it is already on my system. I am grateful to my parents as I was trained at an early age.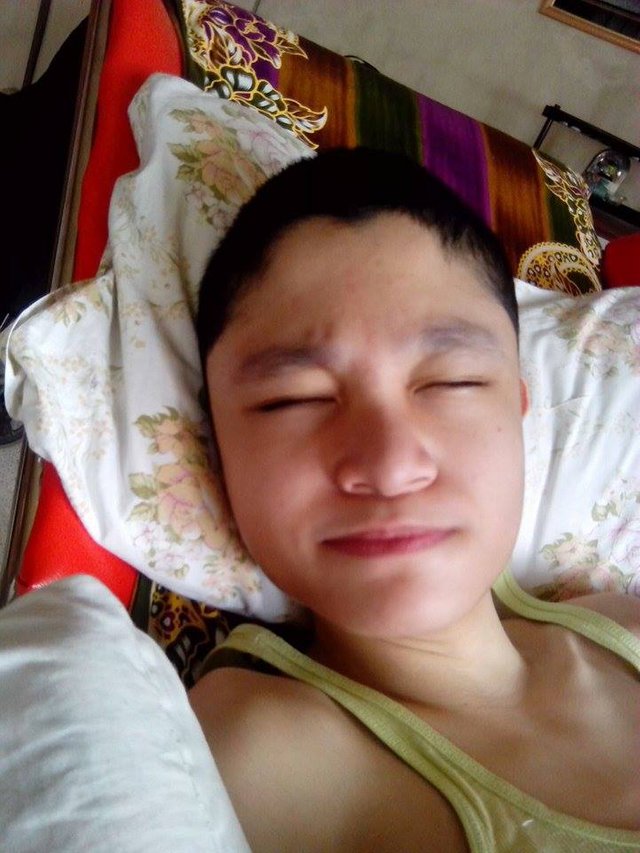 My Bleeding Heart
Taking care of my son is no problem with me either unless he is sick. The worst scenario is when he will not be able to urinate for 12 hrs or more and I have to take him to the hospital to have a straight-cut-catheter to drain his urine. Not only that, there are times that he suddenly gasping for air and has difficulty in breathing...again, I have to rush him to the hospital emergency room. At times I would see him almost black and blue and I am disconcerted. Sometimes I felt my heart almost jump-out of my mouth when I am scared. All I can do is cry and pray. I pity seeing him in his condition. I know he is hurting inside as he looks at me and there are times that I saw tears rolling down his face and my heart bleeds for him but I have to hide my tears.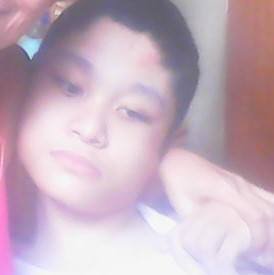 Frailties of Wonder Woman
Sometimes when I am tired and rattled..I question God what have I done that my son has to suffer that way when there are others who are more sinful than I am (righteous? I don't know). I am a good daughter and follow His teachings though there's naughtiness in me at times. You may see me laughing but if you look deeply into my eyes (our eyes are the windows to our soul) you will know that I am carrying a heavy luggage and I am hurting. I may look a strong woman but I am deeply hurt inside. I can carry a ton of rice just like what I am doing everyday. Carrying my son back and fort to the bathroom when he takes a bath or when a nature's call is needed. It is the hardest part of my everyday life. I feel the pain of my entire body when I retire at night. I am like a dead log as I am so tired lifting him throughout the day as I cry to sleep. There were also times that he wouldn't sleep and I have to stay up all night. They say that I am Wonder Woman..I have to! Be healthy and strong for no one else will takes care of him for my mother is already 83 years old and I cannot afford a caregiver to takes care of his needs. All of us has our fair share of challenges in life on different levels. Mine? I don't know what level it is. All I have to do is pray that God will give me a strong body and a long life to live for my son's welfare and to stay strong as I am moving forward everyday in our life's journey.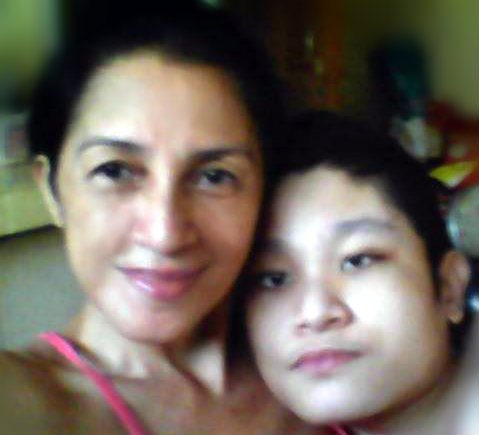 ☆・:˜"°•ڰۣڿ♥ڰۣڿ•°"˜・:・゚☆☆・:˜"°•ڰۣڿ♥ڰۣڿ•°"˜・:・゚☆ ☆・:˜"°•ڰۣڿ♥ڰۣڿ•°"˜・:・゚☆
You can also give him witness voting decisions on your behalf, visit

https://steemit.com/~witnesses again and type in "surpassinggoogle" in the second box as a proxy.
Please support his project as well, which is @teardrops Smart Media Token.
Join the Voices Of The Underground by @beanz on Discord.

Thanks for dropping by. Kindly follow me and check my other blogs too.