Dear Steemians,
I came from a very poor home growing up as a child. Things weren't rosy given the economy situation in my country. My parents were traders who traded with little capital. My dad used to sell torchlights while my mum sells food items very close to the house.
Sometimes, we barely feed for the day. We had no one to run to, some of my rich uncles never cared how we lived. And, my dad swore not to lick anyone's ass so he struggled to provide for us.
We are 9 in number, but stayed in a single room. My mum used a big wrapper to divide the room into two. We sleep on the mat while my parents would sleep on the bed.
I remember, going to school barefooted sometimes, cause my scandal got bad and probably, no money to get a new one. My parents couldn't afford a private school for any of us so we all went to community schools.
We were practically struggling for everything. I never got the chance to have all the things I wanted as a kid. I would only imagine what ever I wanted in my heart.
I felt bad most times, I was so angry at everything and everyone around me. I was angry with my parents, my siblings, God, and the world. I was too young to understand how the world works. I thought, my parents weren't trying hard enough. I wanted to be like every other child in my school. I wanted to have new school bags, shoes and few cash to throw around.
My dad kept struggling to make our lives better, he never bought any new cloth for himself, his shoes were all worn out, yet he would struggle to buy new clothes for everyone during festive periods. My dad would make sure everyone is okay before asking for his food. He would also cheer us up and always encourage us that things will get better, but I was too young to get his point.
My mum on the other hand, would trekk very long distance to supply her fruits and still gets home early enough to prepare lunch for everyone. She never had new clothes too, she would always repeat clothes.
When I clocked 14, I was beginning to understand certain things. I felt so bad how I never appreciated their efforts. I was willing to make amends and help in my own little way. I felt the struggle and everything my parents have been through just to provide for my siblings and I.
I was so eager to help, I wouldn't wait to get a job after school. I wanted to take care of them and show them how much I love them. I regretted my actions in the past. I knelt down one evening to say how sorry I was for my past actions, but surprisingly my parents were even angry at me for my actions as a child. They knew I was only been a child and wanted more.
Finally, I had to leave home after graduation and got my first job. I was paid $30 as at that time. When I earned my first salary, I transferred everything to my dad's account. I told him, though it's small but there's hope for tomorrow. My dad rejected the money and sent it back to me and he said "use it to take care of yourself, we are okay here" I wept all through the night. ...I was thinking how blessed I am to have such great people in my life.
Today, we are all doing well in my family. My parents no longer hustle or struggle for anything. We compete who to take care of their monthly need and placed them on monthly salary.
I'm happy that I have the privilege to show them love and care for them also. I thank God, that my siblings and I are blessed with such great parents who took care of us and never left us. Who would go hungry for us to have food on the table, who would wear patched clothes for us to have something to wear.
This is my story!!! I hope people learns from this & appreciate their parents more often.
Special shout to @surpassinggoogle for this opportunity to share my @teardrops story with everyone.
Please support @surpassinggoogle as a witness by voting him at https://steemit.com/~witnesses and type in "steemgigs" at the first search box.
@surpaaainggoogle, you're so selfless and kind. I appreciate your service to humanity.
Thank you for reading and stopping by!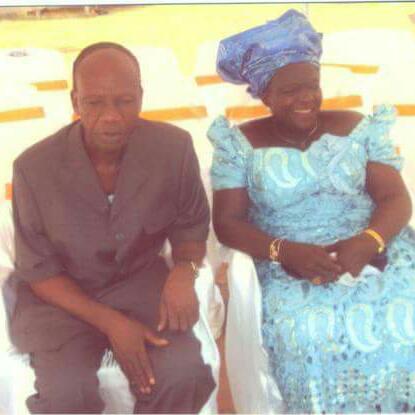 My parents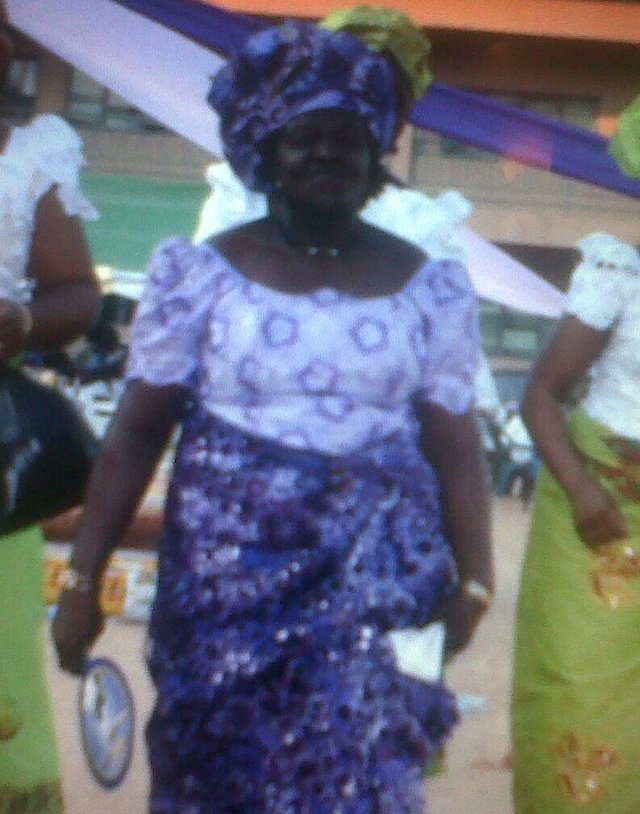 My Mum during one of my sister's white wedding.