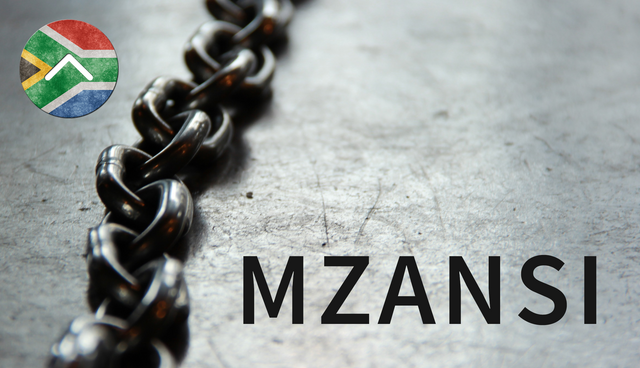 UPDATE LOG #1
Hi everyone!! For the past two weeks I have scouring posts of my fellow
Team South Africa
members and have been upvoting any real great content I could find... If you were lucky enough to have me pop by your post, you would have seen a comment that goes something like this: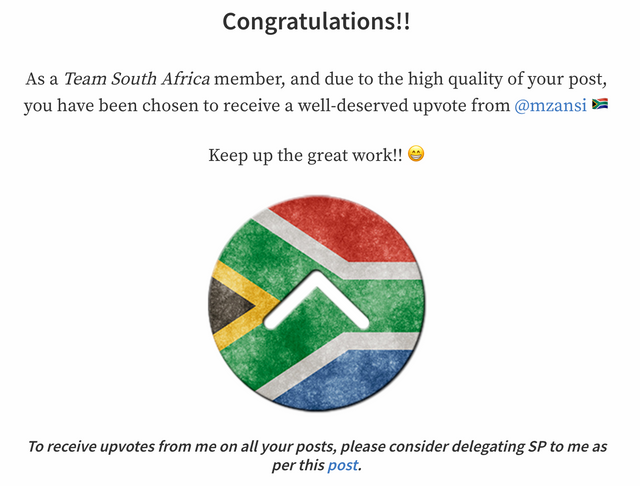 Keep up all the great work my fellow Saffas 🇿🇦 and keep pumping out those amazing posts!!
---
I would like to thank my benefactors who have graciously delegated at least 100 SP to me which helps increase my voting power, and thus provides greater rewards to the community. My current benefactors are:
@badastroza
,
@cheeto.blue
,
@manishmike10
,
@the-housewife
and
@therneau
. Due to their kindness, my benefactors are receiving upvotes on all their posts 😄👍🏻
---
There are two ways in which you can get upvotes from me:
Write awesome, quality posts

Some of my daily voting power will be reserved to upvote great content I find by my fellow Team South Africa members.
To qualify for a chance of being rewarded with one of these upvotes, make sure you are an official Team South Africa member (by checking who @teamsouthafrica follows here) and make sure you are using teamsouthafrica as one of your tags - this will help me find your posts and potentially stand a chance of an upvote.

Delegate SP to me

By delegating at least 100 SP to me (of course more is welcome), you will automatically receive upvotes from me on all your posts (for as long as you are delegating).
Delegation is open to all Steemit members - you do not have to be a Team South Africa member to become a delegator and thus receive upvotes from me.
The more delegations I receive, the stronger my voting power will become and thus the bigger my rewards towards the community.
To learn how to delegate SP to me, check out my post here.
---
Rules for voting
My voting strength may be adjusted in order to keep my voting power at or above 80%.
If a delegator abuses the system (eg. by posting excessive posts each day), I will reduce my voting strength on their posts.
I reserve the right to adjust these rules as need be to help maintain a healthy bot that is fair to the community.

Team South Africa banner designed by @bearone