Team Serbia - Takmičenje Za Najbolju Fotografiju (6. Jun)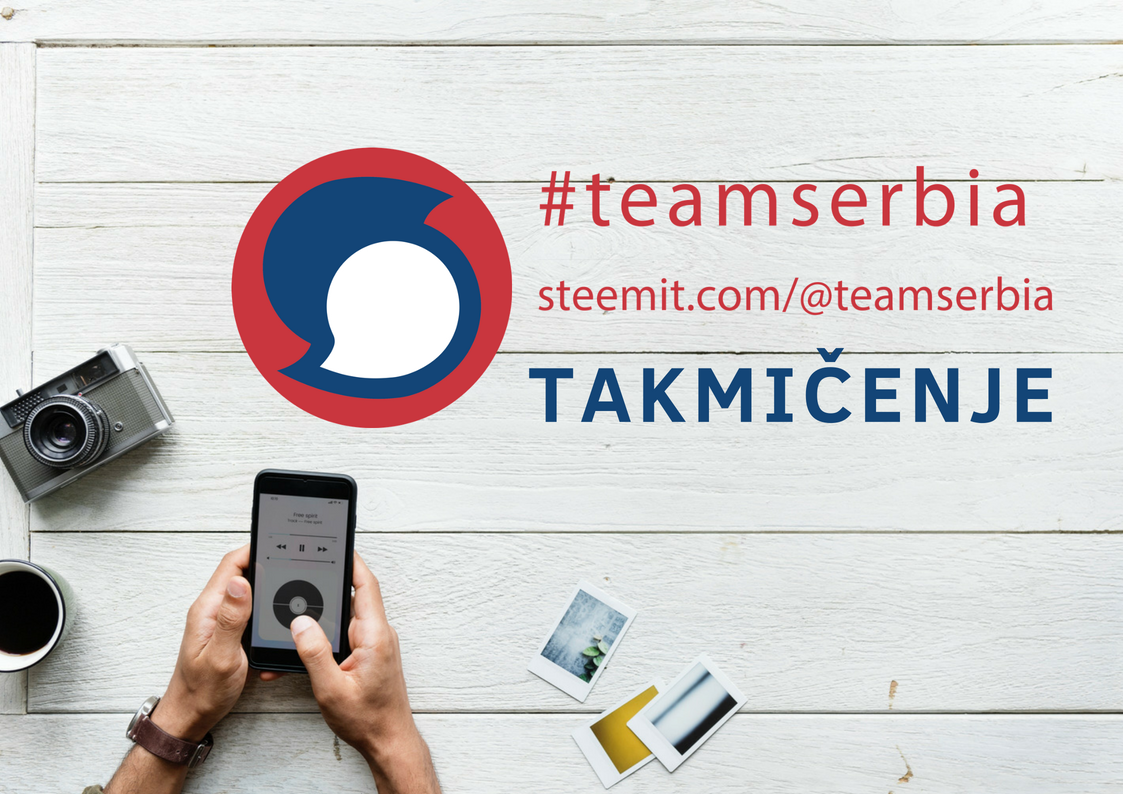 Dragi naši,
žiri je i ove kao i prethodne nedelje bio na slatkim mukama prilikom odabira najboljih slika prispelih za takmičenje. Pre proglašenja pobednika želimo da se zahvalimo svim učesnicima na velikom odzivu u drugom krugu takmičenja i nadamo se da ćete nastaviti da objavljujete kvalitetne postove i ubuduće.
Rezultati takmičenja:
mesto: @nevena sa postom Игра сенки / Playing with the shadows - Team Serbia contest

mesto: @zoricatech sa postom Team Serbia - Takmičenje Za Najbolju Fotografiju: Senke

mesto @tamacvet sa postom Team Serbia - Takmičenje Za Najbolju Fotografiju - Senke
Čestitke pobednicima!
U trećem krugu takmičenja nastavljamo sa fotografijom.
Nova tema: Izlazak/Zalazak sunca
Broj fotografija: 1-3
Dodatne smernice: Ne postoje. Budite slobodni da se igrate sa različitim pristupom i što bolje se zabavite.
Pravila učešća:
Autori mogu učestvovati sa najviše jednim postom na kome će objaviti fotografije
Navedite #serbiacontest kao jedan od tagova posta
Obavezno je navođenje linka do posta, u komentarima ove objave (tagovi jednostavno nisu pouzdani)
Prisustvo teksta i ostalih sadržaja je dobrodošlo, ali ni na koji način neće uticati na finalnu odluku žirija
Pobednik svakog kruga ima pravo na predlog za temu u sledećem krugu
---
Tri autora sa najboljim fotografijama, biće nagrađeni po sledećem principu:
I mesto 5 SBD
II mesto 3 SBD
III mesto 2 SBD
Žiri: @laniakea1, @anasav i @nevena a pobednik svakog kruga biće i član žirija u narednom.
Zbog pitanja koja su se javila dodatno skrećemo pažnju na generalni princip doprinosa Steemit platformi kao jedinstvenom mestu na kome se objavljuju kvalitetni sadržaji - poželjno je da su vaše fotografije što novijeg datuma, kao i da nisu ranije objavljivane na drugim mestima. Svaka fotografija prispela na konkurs biće analizirana i od strane curatora i od strane žirija, a poštovanje ovog principa imaće uticaj na finalnu ocenu.
Konkurs se zatvara 12.06.2018. u 23:59 Nakon toga žiri će proglasiti pobednike, čiji će radovi biti prikazani na našem blogu u okviru posebne objave.
Želimo vam puno sreće i dobru zabavu!