TRAVEL MALAYSIA: Top five 24 hour eateries in KL - A local's guide
Author: @sam.hsuu
In Kuala Lumpur getting your hands on some delicious grub at any hour is never a problem. @sam.hsuu tells us more..
Growing up in Kuala Lumpur, I've gotten so used to be able to satisfy whatever cravings I have around the clock; so much so that I got a culture shock when I first visited Taiwan. My disappointed self legit thought that it's a normal thing to have eateries open 24 hours everywhere else in the world. Bless my naive soul.

So yes, apparently, Kuala Lumpur is unique for our 24-hour eating culture and it's wonderful. If you're planning to visit anytime soon, better relook into your tour itinerary because you might wanna be hanging around outside at least until 3am.

Since KL has too damn many awesome places to eat around the clock, I'll be shortlisting 5 of the best ones that will let tourists enjoy a truly local experience in terms of food, culture, and language. PS. Better bring a local guide with you!

1. Restaurant Yang Yang A One
Who says Dim Sum is only for breakfast? Not only does this place serve Dim Sum all day all night, they're going for only RM3 for the past 10 years and the price has never increased! No guarantee that they're not gonna raise the price in the future, but the last time I checked they're still going for RM3 per dish. To make the most out of your 24-hour Dim Sum experience, go with at least 3 friends so that you can order everything you want on the menu (and be able to finish it, I'm super anti-wastage). Keep in mind they only accept cash payment for Dim Sum.

However, if you're not too keen on Dim Sum, you can always order other Chinese dishes off the menu. Their Si Chuan noodles are very popular, and I don't know any other restaurants or hawker stalls selling them. I also see families ordering seafood here all the time.
And oh, they serve beer. :)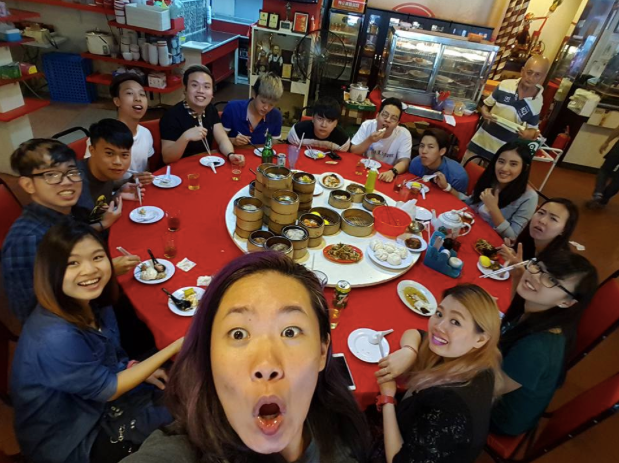 Best to go in HUGE groups. We ate every dimsum on the menu and only had to pay RM17 per person.
Address: Jalan Klang Lama, Taman Shanghai, 58100 Kuala Lumpur, Wilayah Persekutuan Kuala Lumpur
2. Jalan Alor
Literally translates to Alor Street. Jalan Alor is not a shop or restaurant, but a looooong stretch of food stalls and restaurants with a colossal variety of cuisines ranging from Chinese, Thai, Vietnamese, Indian, Malaysian, and more. And when I say Chinese, I don't mean like the local Chinese food, but the kind from mainland China. The ingredients they use and the style they prepare their meals are entirely different from the local Chinese dishes, thereby giving the food ultra-exotic tastes.
Some of the most eye-catching stalls here are the seafood restaurants that lay out all the crabs, lobsters and shrimps to seduce hungry tourists and locals alike.

Here are some tips though; don't let the 'waiters' pressure you into entering their stalls. Take your time to decide; flip through the menu and look at the prices to see if it suits your taste and budget. The site is very competitive, so you can see workers coming to tourists with the menus trying to invite people to their stall.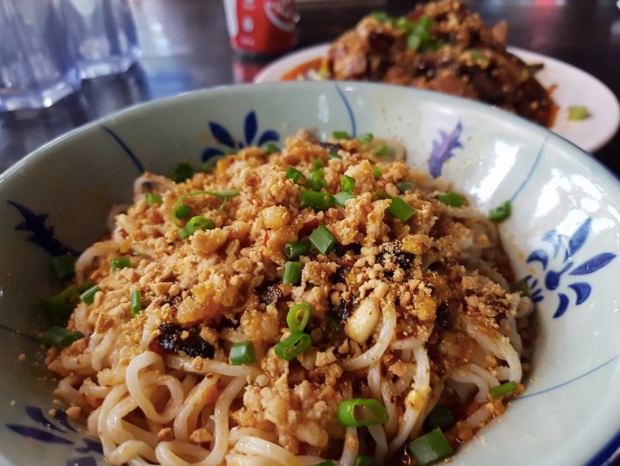 Sichuan-style ultra spicy ma-lat noodles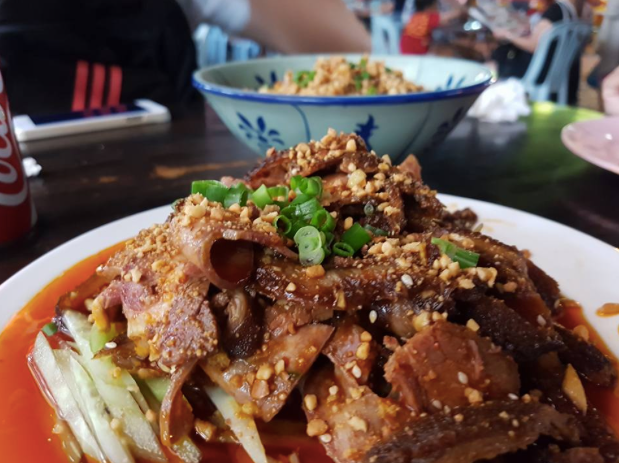 Spicy pork slices marinated in special chinese sauce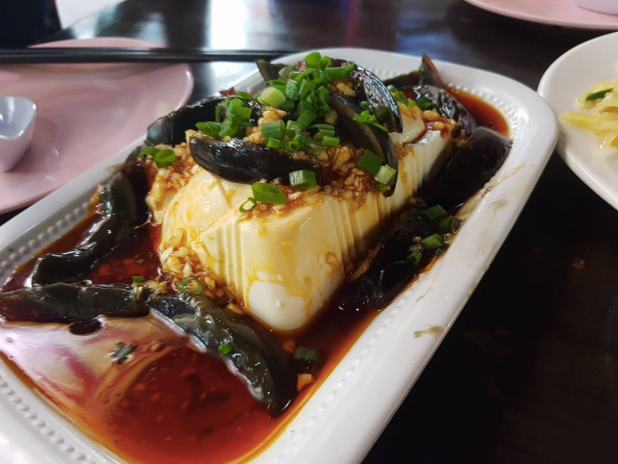 Tofu and century egg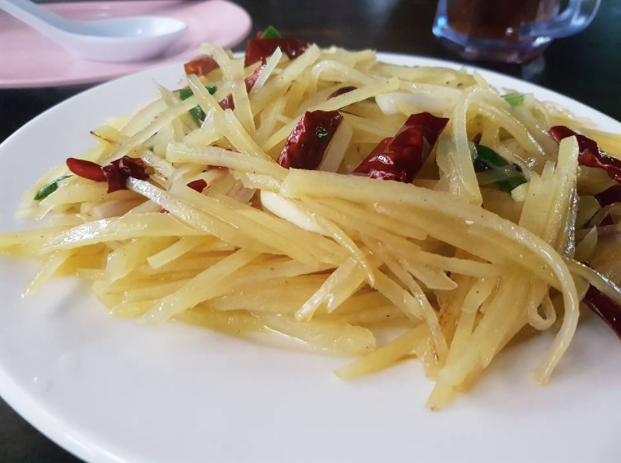 Young potato strips lightly fried with vinegar, best shit ever.
Address: Jalan Alor, Kuala Lumpur
3. Restoran Jihan Maju Bukit Jalil
Okay, why do I specifically recommend this mamak (even though every mamak opens 24 hours)? 
For starters, this mamak has the most kick-ass garlic cheese naan in the whole of KL, second to none (none… naan… geddit?). This is the only place I know that uses mozzarella cheese on the naan and they actually bothered to make the naan look more appetizing by decorating it to look like a pizza. Sprinkled with herbs spices. Remember to ask for the green sauce to complement your naan.
Next, if you're a shisha fan you will be glad to know that this place has the best shisha in the whole of KL too. Powerful flavour in one puff, according to people who know their stuff. I'm not a shisha fan, but all of my friends swear by this place and are returning customers ever since they found Jihan Maju.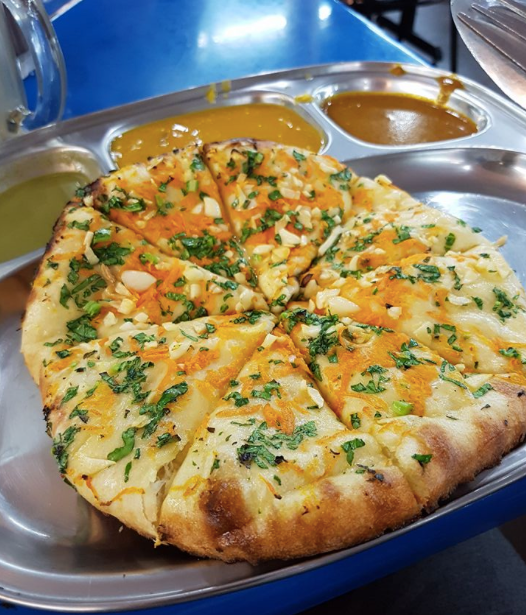 Second to naan, guys.

Address:No. 11-23-G Aked Esplanad Commercial Centre, Jalan Jalil Perkasa 15, Bukit Jalil, 57000
4. Kaw Kaw Burger Bakar
As ridiculous as this is going to sound… people have queued for 3 hours for this burger when the hype started.
Inspired by the Heart Attack burger joint in the USA, entrepreneurs crafted their very own version of a sloppy burger tower that doubles as a gold and cheesy volcano. The hype is real, the patties are thiccccck and juicy, and the queue is always long. Customers can choose between chicken, beef, or lamb, and you can either pick something off the set menu or customize your burger. Just check out the hashtags #burgerbakar #burgerbakarkawkaw and you'll see how KL people love eating heavy supper.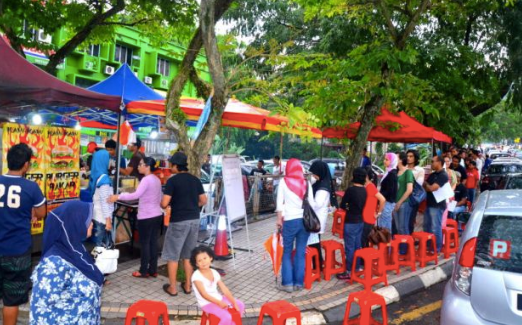 The ridiculous queue - it's not even a restaurant guys. Image source.
The burger stall started with humble beginnings at Wangsa Maju, but now has several outlets and franchise. So I won't provide the exact addresses since you can always GRAB (the Malaysian UBER) a ride to your nearest Kaw Kaw joint!
5. McDonald's Taman Connaught
I know what you're thinking; why would McDonald's show up in this list of supposedly LOCAL 24-hour eateries in KL!?

This particular McDonald's is situated right next to a pretty big university (USCI), and many students rent apartments in Taman Connaught so that they can walk to class everyday. It's also pretty near a school. So what makes this McDonald's particularly interesting is that if you come in the afternoon, you see the place packed with school students 'hanging out' before they go home, go for co-curricular activities, or tuition classes. And then, sometime after sunset, the college students start flooding the place; you'll see them studying, doing their assignments, discussing their homework, or just browsing the net on their laptops. They could sit here for hours and survive on French fries and Coca-Cola. It's just amazing to watch.

So just come here to people-watch and you can get the gist of Malaysian #studentlife raw and unfiltered. If you're worried about boring and predictable McDonald's menu, you'll be pleasantly surprised to find that our McD is very localized. Try the chicken porridge and spicy fried chicken; you won't find anything similar when you go back to your country.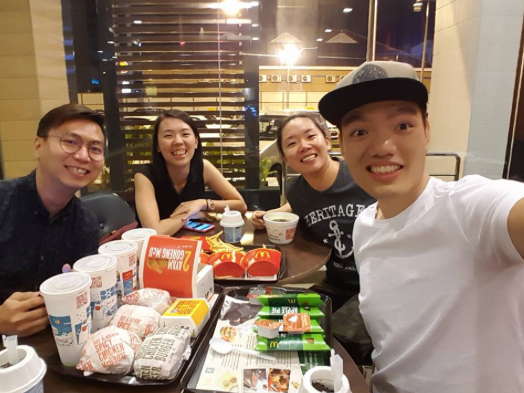 Colleagues and I coming here for supper… and to work, of course. #agencylife
Address:LOT 18113, Jalan Cendikiawan, Taman Connaught, 56000 Kuala Lumpur, Wilayah Persekutuan Kuala Lumpur

This is part of a series of features about Malaysia Expect hidden gems, local flavours, off-the-beaten-track experiences and much more. Consider this steemit's first independent guide to Malaysia!

This initiative will help the local talent (the writers) and aims to inspire and inform you about this wondrous place and hopefully tempt you to journey there! The authors of these posts will benefit from most of the SBD earned here.
Please do help support this local initiative by resteeming and upvoting!
Thank you.


Thanks to @sam.hsuu for her awesome feature and contributing towards this community guide!