TRAVEL MALAYSIA: Top 3 'Hidden' Speakeasy Bars in KL - A local guide
One thing a lot of tourists come to Southeast Asian countries for, is our alcohol. Any touristy place you go in Vietnam, Thailand, Cambodia, Indonesia, you see pub streets flooded with tourist because their draught beers are cheap af, going for as low as $0.50 for a pint and $2 for a cocktail. (I could write about it next time)
Unfortunately, Malaysia imposes really high taxes on alcohol so we definitely can't beat these countries in terms of pricing. If you've been to Zouk, you'll know what I mean. They drastically mark up the prices of all their alcohol (and the music isn't even that great).
That's alright, we'll beat the other SEA countries in other ways. Seeing that I'm an ultra thrifty*cough*cheapskate borderline alcoholic who adds gin to whatever soda or juice I'm drinking, I'm gonna dedicate this post to the best 3 speakeasy bars I frequent.
Right, so apparently what's good or not is entirely subjective so here's what I mean when I say Top Three:
Affordable price for both locals and tourists (cheap for RM and foreign currency)
Easily accessible via public transport/GRAB
Bragging rights; because these bars ain't some random shops in pub streets
Feeling of exclusivity
Conducive for quality chit-chat time
If you love alcohol and designer cocktails, but hate nightclubs and loud music; you're going to like my list.
1. Omakase + Appreciate
I love this place because it gives off this super shady feeling that makes this bar all the more exclusive. This is THE PLACE I take my friends to when they come to KL to visit, and their reaction is always the same; suspicious that I'm selling them to a whorehouse at first, quickly overwhelmed with amazement that's evident from their dropped jaws and lost shits.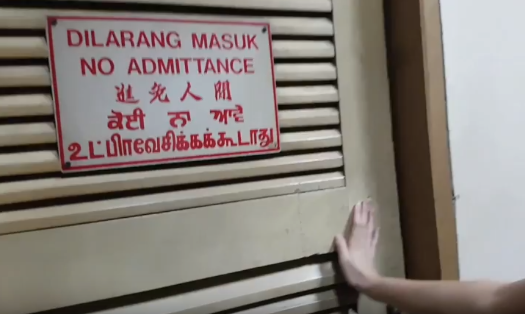 I'm selling organs inside y'all
So yeah, the entrance has this NO ADMITTANCE sign smacked right on their door, and the bar is concealed in between the ground floor and the basement of a lonely corporate building called Bangunan Ming Annexe. There are no signs anywhere at all to lead you to the bar, and the owner doesn't really care about paying for ads. So any knowledge about this place is spread solely through word-of-mouth. Here's my video of the place:

Enough about the dodginess, let's talk about the drinks. Now, Omakase is a Japanese thingy where you don't order a specific dish, but leave it up to the expert chef to cook whatever he thinks you like. Now take that concept, and apply it to the cocktails and liquor.
The best practice for you, if you want to enjoy the most out of Omakase is to tell the bartender what you feel like having, but don't be specific. Let them guess, feel your aura, and watch them customize a cocktail JUST FOR YOU. This is my testimony: 100% of my friends whom I brought here love their drinks, even non-drinkers. For some magical reasons, the bartenders know at a glance if you like your drink strong and bitter, or mild and sweet. In my experience, they were never wrong; each beverage is crafted for that unique individual only. Also, the price averages to about RM35 per drink. Mine's always RM30. Heh.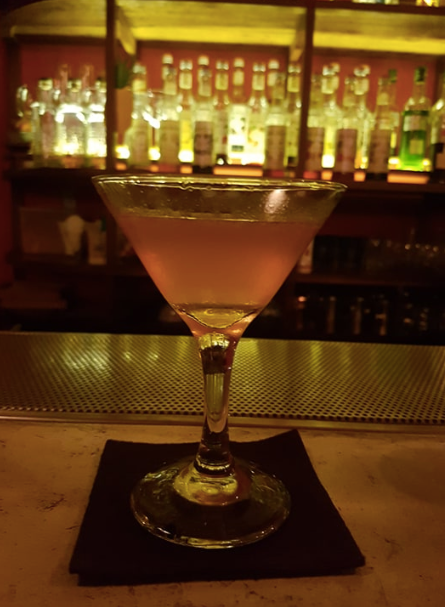 Ayslesbury Duck Vodka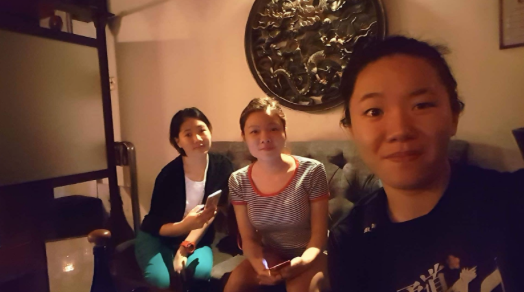 @macam.yes has been here with me too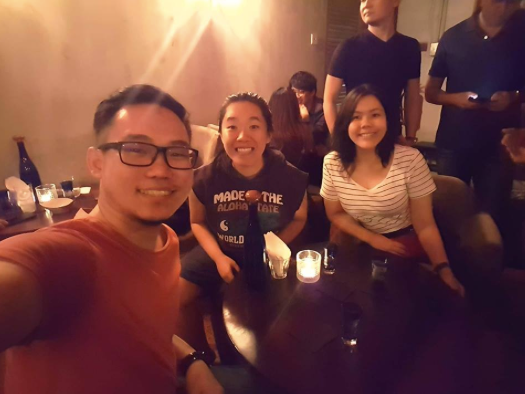 Spot @zord189!
This place has endless surprises. If you're visiting for the first time, please be careful because you might get lost. I volunteer to be your guide.
Address:Ampang Bangunan Ming Annexe, Jalan Ampang, Kuala Lumpur (Opens 5pm, closes at 1am)
2. PS150

I'm ranking PS150 as second to Omakase because this place has become quite well-known among locals already, judging by the nightly crowd. Personally, I wouldn't bring my tourist friends here as my first option because there's never a place to sit down… but that's just me being a fat fuss. If you really don't mind standing around holding your drink instead of setting down on the table, you would like this place.

This bar is concealed behind a shady-looking toy 'stall', and you can only gain access through the narrow door behind the stall. And then, you have to walk through a really long corridor with a few layers of doors to reach the heart of the bar, where everyone is gathered.

You know what, just watch the video: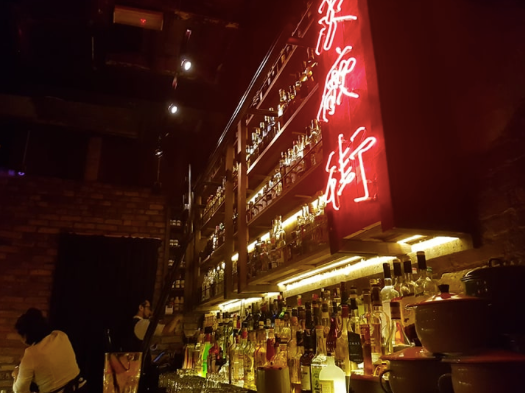 The bar, and its library of liquor
You might recognize Petaling Street a.k.a. Chinatown from the video… and yes it's really near Chinatown, walking distance actually. This bar is also a walking distance from the monorail station Maharajalela.
Also, this place has a lot of hot girls and hot bois… so if you're here just for the eye-candies it's fine. And oh, the drinks here average to about RM40, and the taste is also average. Hahaha sorry, it's just that I really really love Omakase!
150 Ground Floor, Jalan Petaling, City Center, 50000 Wilayah Persekutuan Kuala Lumpur (Opens at 6pm)
3. HYDE 53M
Last on my list is HYDE 53M! Actually, it's my second favourite drinking place but I have to rank this place number three because of the price and accessibility factor. It isn't as cheap as the first two, nor is it relatively near any train or bus stations. So unless you're driving, the easiest place to get here is through GRAB (Malaysian Uber) and that itself is another additional cost.
But don't let any of these factors deter you from visiting HYDE! The drinks here are good, crafted by highly skilled bartenders (with lots of tattoos and they don't mind you staring), and the ambience here is other-wordly with a hint of goth. You would consider this place a bit more upper-class compared to the first two in my list too. I only visit this place when I feel rich, or have to keep up with my rich friends (HAHAHAHA at least I'm honest).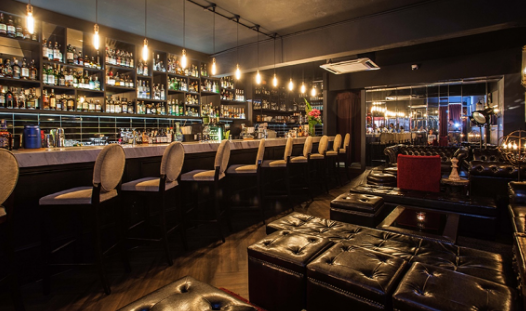 image source
So yeah if peer pressure is your thing, or if you're a tourist with extra USD/SGD/Euros to spare, come to HYDE and check it out. It's upstairs a popular breakfast place called The Good Batch, and accessible via a narrow staircase, so that gives it a borderline shady feeling. Cocktails here average to about RM50. My favourite drink to order here is the Elderflower Gin that's not on their menu, and it's about RM45 if I remember correctly.
My first drink here was their King Kong Mary. It's like Bloody Mary. That shit was like RM67 excluding taxes and service charge.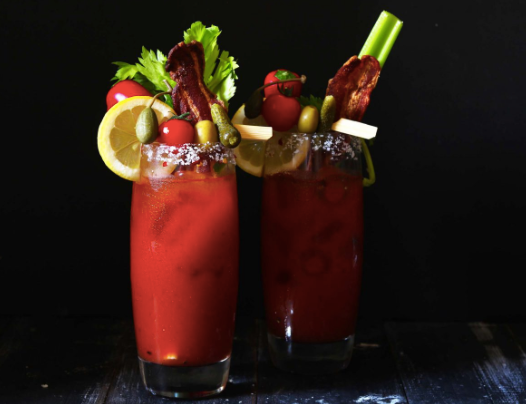 image source 
This isn't the actual picture of the drink I had, but it's the closest one to what I was drinking back then.
53, Jalan SS 21/1a, Damansara Utama, 47400 Petaling Jaya, Selangor (Opens at 6pm)
This is part of a series of features about Malaysia. Expect hidden gems, local flavours, off-the-beaten-track experiences and much more. Consider this steemit's first independent guide to Malaysia!

This initiative will help the local talent (the writers) and aims to inspire and inform you about this wondrous place and hopefully tempt you to journey there! The authors of these posts will benefit from most of the SBD earned here.
Please do help support this local initiative by resteeming and upvoting!
Thank you.

Thanks to @sam.hsuu for her awesome feature and contributing towards this community guide.. yet again! :-)

[//]:# (!steemitworldmap 3.138683 lat 101.695916 long d3scr)