I am originally from Klang in Malaysia.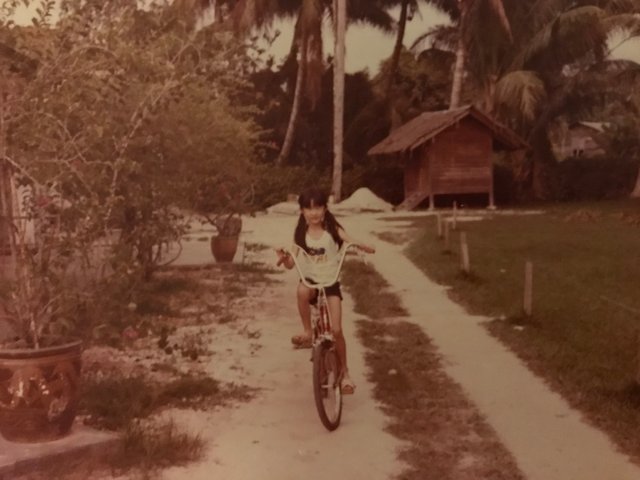 That's me cycling in our garden. Check my Chopper out!
I came to England to further my studies. I did 'A' Levels at Stafford House in Canterbury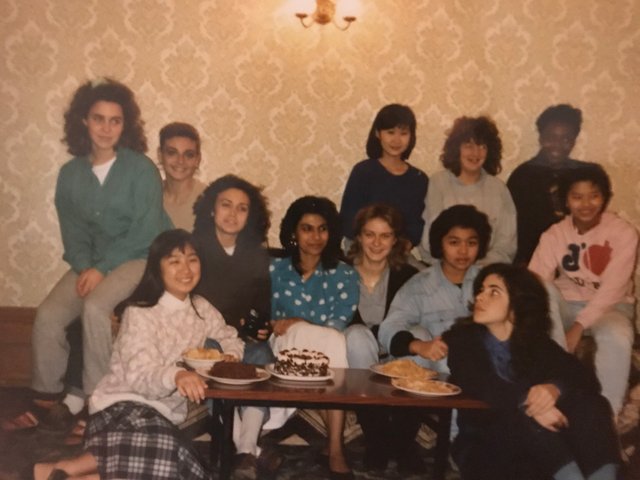 Me and my hostel mates at Stafford House in Canterbury
I then went on to read Law at Holborn Law Tutors in London.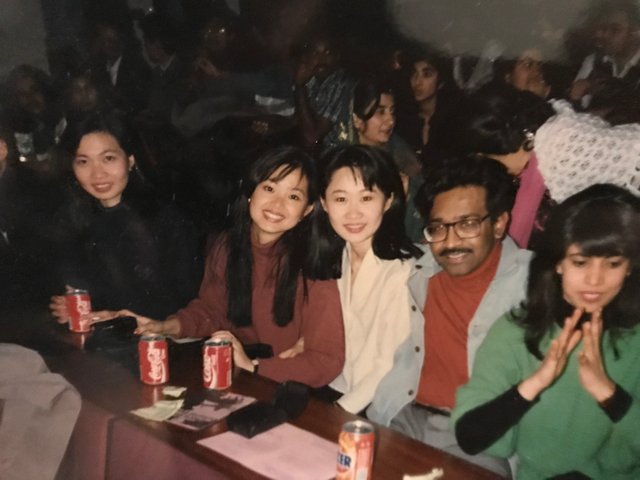 Proof that I did actually attend some lectures when I was at college!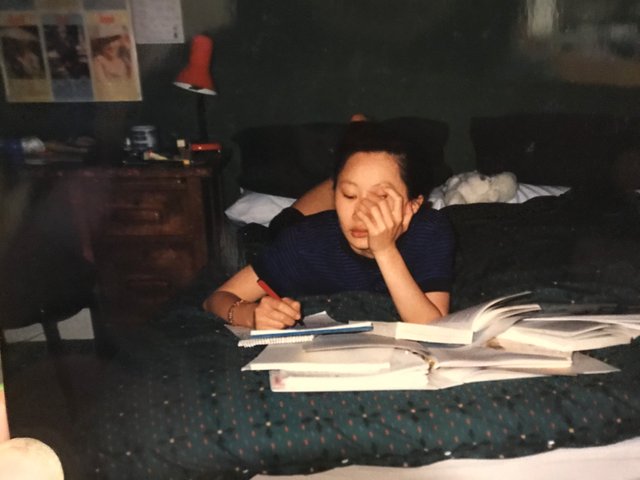 What actually happened at home.
Unfortunately there were no photographs of me asleep on my books and notes.
I do believe osmosis did play a part in me passing my exams
I worked most of my time in London; in Pizza Hut, pubs, Malaysian restaurant, Bentalls in Kingston & selling rendition perfume door to door to help fund my living expenses while studying.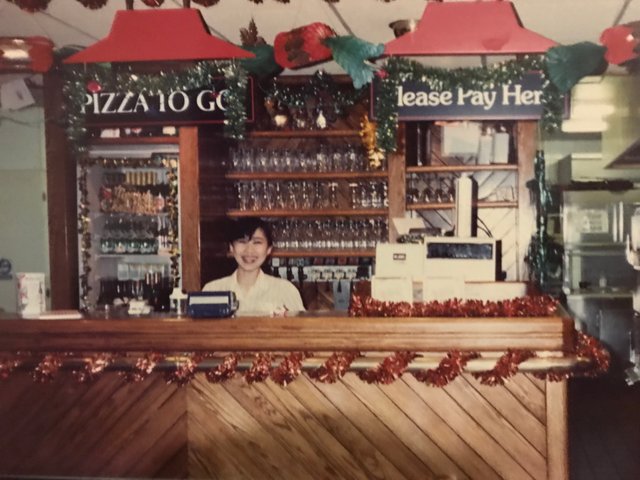 Hard at work!
I went back to Malaysia to look for a job after getting a law degree. Yep! I passed! With a 2:2 I might add! I failed to find a job because I didn't try hard enough as I had left my heart in London! I had fallen in love to my then boyfriend, now husband, Richard while working at Salisbury's at Marble Arch… ahhhhhhhh…….<3 That was 27 years ago!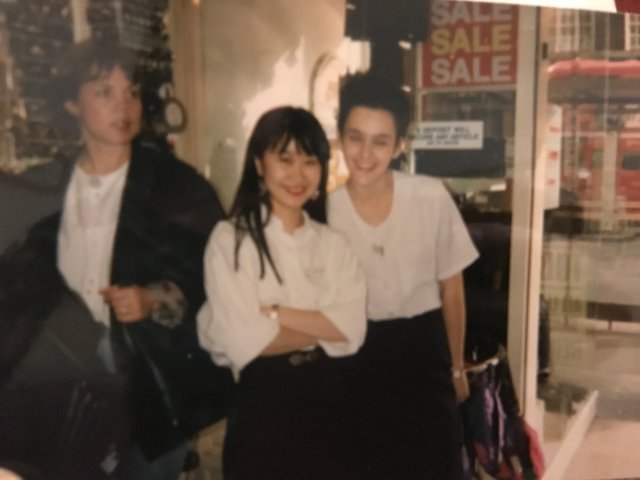 With Alaine at Salisbury's- the Marble Arch branch
I returned to England to surprise Richard. I stayed with my eldest sister Angel and her husband Steve for a while. I could only work for a couple of years, as that was what my visa allowed me to do. I proposed to Richard at the bus stop at Kingston after work. I basically had no choice! If I had waited for him to make a move he would still be a bachelor and I would have married someone else! LOL!
We got married on a budget! I think it was under £1000. That's roughly about RM5400 for the whole wedding; my dress, shoes, his suit, the venue. I even sewed my own veil the eve of my wedding! My family and friends were kind enough to contribute to food and drinks. I always maintained "Invest in your marriage, not your wedding!" 24 years on, we are still, mostly, happily married!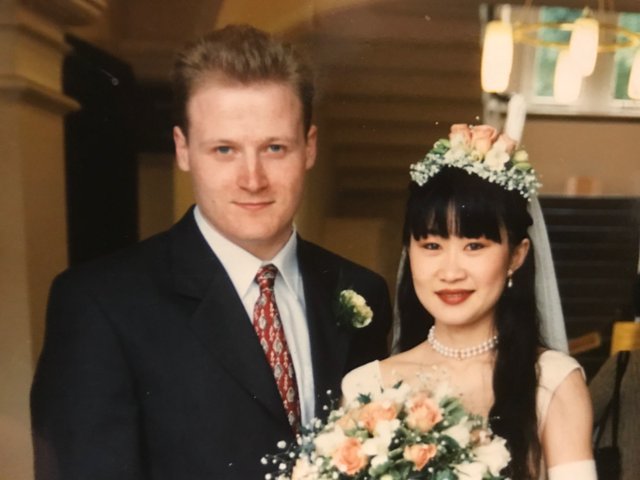 Our wedding day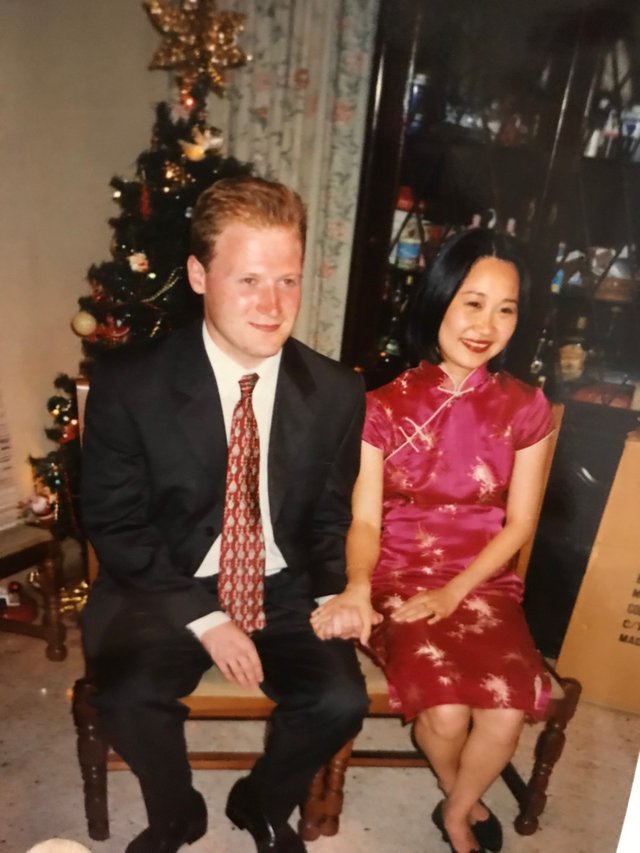 We had a very intimate Chinese tea ceremony.
Up until his trip to Malaysia poor Richard's face has never had so much contact with the sun! LOL!