After being Mrs Pattwell I worked at Jacadi, Harvey Nichols, for several concessions within Harrods, DKNY the flagship store and The Body Shop. Yes, I have been around!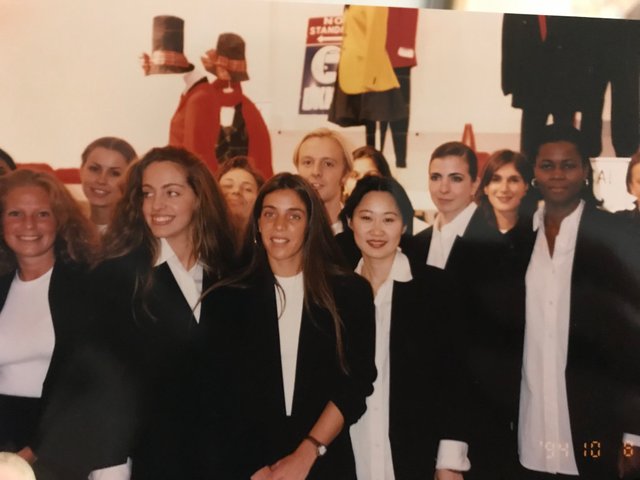 The DKNY crew in Bond Street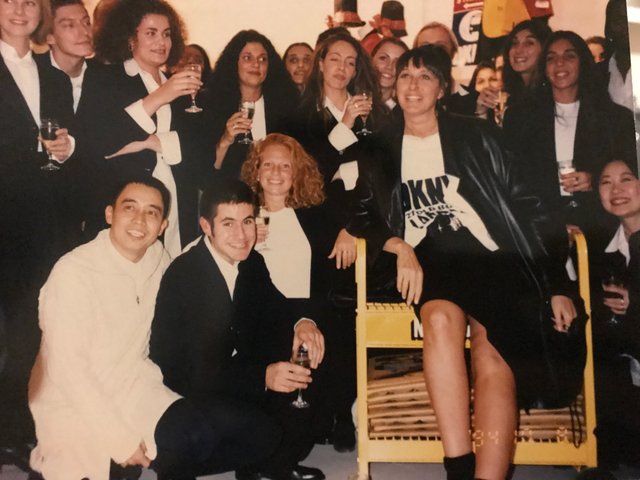 The DKNY crew with Donna Karan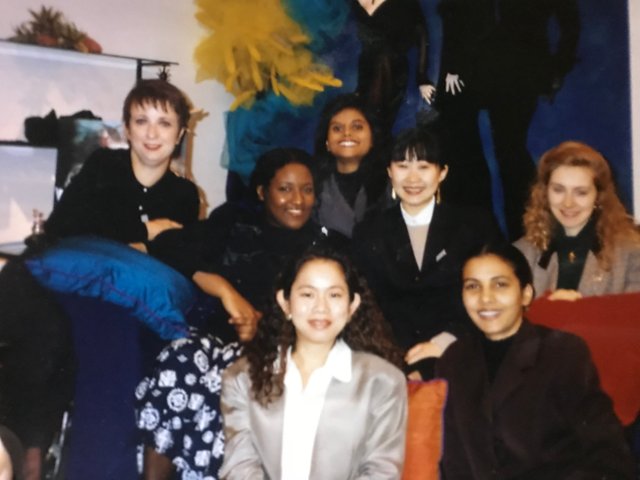 Me with some of my colleagues from Harvey Nichols
I have always worked and I worked hard. I never pursued my legal career after completing my degree as it wasn't my choice of profession. I led a sheltered life and did as I was told by my Dad. I obeyed his wishes to do law but when I was independent of him I made my own choices. I decided it was time to be an adult and create my own path.
After 3 years of marriage my first born Jasmine came to this world in 1997. We had just moved to our second home for a month and it was a mess. When I had contractions I paced up and down our tiny living room which was stacked with the kitchen we inherited from our wealthy aunty. She had bought a flat in Central London and was doing it up. The kitchen she gave us was hardly used so it was a blessing and more importantly it was free! I do love freebies!
Jasmine was born at Kingston hospital. It was a pretty long labour- about 16 to 18 hours I think. I had gas and air and pethadine which made me so happy but nauseas so I opted for the epidural in the end. I had to try everything because I could! We had a private room and everyone watched Schindler's List when I had to push!!! Unbelievable!!!! I'm just so relieved the movie did not traumatise me nor my baby. I spent the night staring at my new baby. I couldn't believe I was a mum!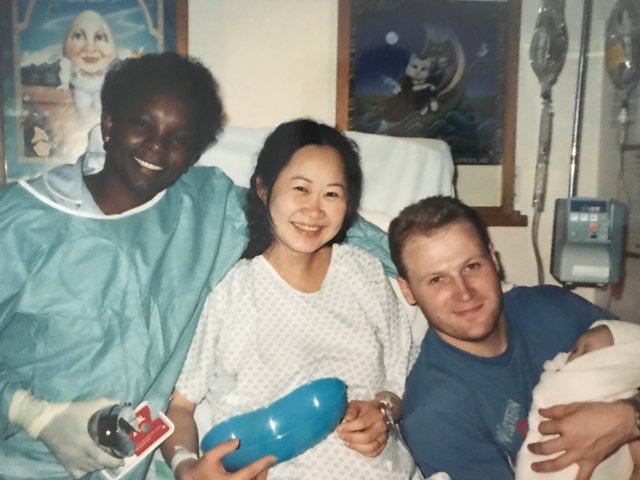 The new parents with Hawa, my midwife who told me I had to have the baby before 12am as that's when she finished work. Jasmine was born at 11.58pm!
20 months later Lily was born- at home! I opted for a home birth and that was an amazing experience with my momma & baby sister@mizzhuay present- all the way from Malaysia! I was also babysitting my eldest sister's children Matthew and Jade as she had a BBQ to attended. When I felt contractions I sent Matthew and Jade to bed as Aunty Ros was going to have a baby. My sister Angel left the BBQ early and arrived with a camcorder ready to record the labour! I think I'll leave the video for another time! LOL! Shortly after that the midwives arrived.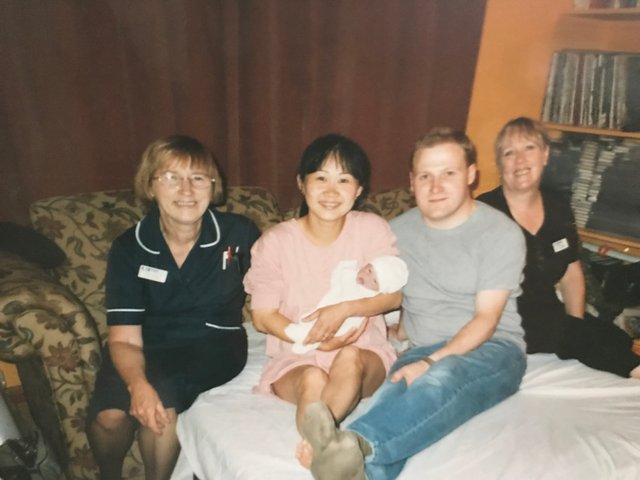 My midwives who came and left so quickly I didn't even manage to get their names!
Labour only lasted about 2 hours and I probably had only two big contractions. When the midwives arrived Lily could not wait to get out! They were sorely disappointed because they were looking forward to cups and cups of tea and biscuits! They had none and had to leave for their next call! !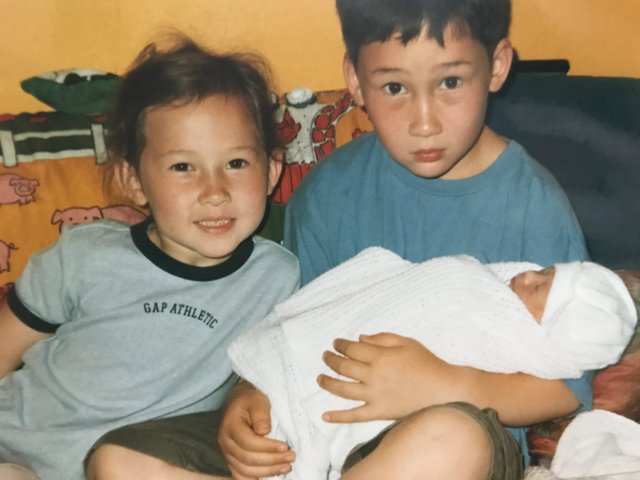 Matthew and Jade, meeting Jasmine for the fist time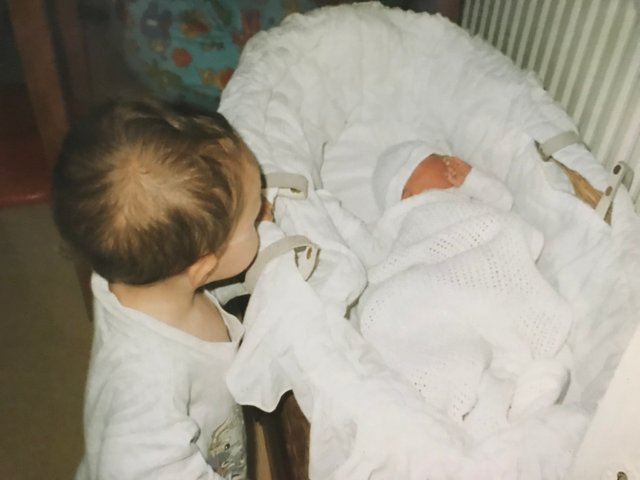 Jasmine meeting Lily and thinking she was a Tellytubby! She kept pressing her tummy hoping she would say "Eh oh"