Noob Film Review - BATIK GIRL by Irwan Junaidi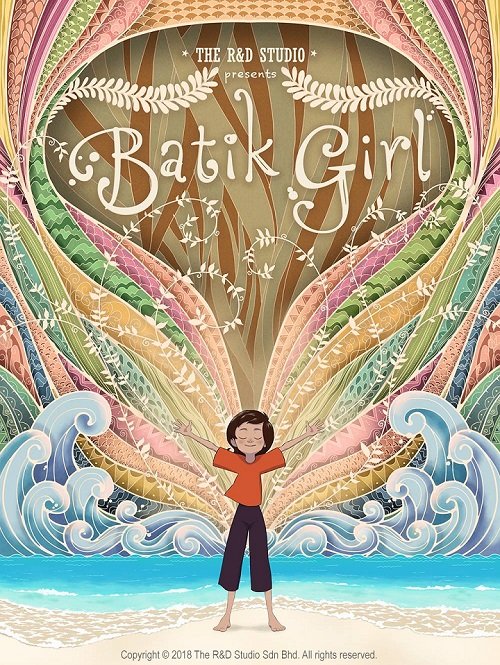 A story of a girl who lives with her parents by the sea side. The parents does batik painting and have a workshop near the beach too.
One day she lost both of her parents. Her grandmother then takes the responsibility to take care of her. But her sorrow is getting into her. She can't eat and sleep until one day a red cloth blown by the wind brings her to the batik workshop that was left by her parents. From there things started to change.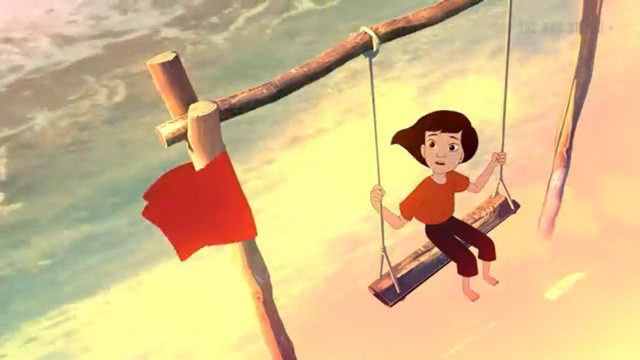 The sign from above
The love for the art
For me it is clear that the main message is to preserve the local art heritage, one way is through education. Like how the grandmother has taught her kids (the girl's parents). The passing of them shows that she has taught them well. That is three generations.
Another lesson is not to give up. The fight of the girl to overcome her grief and learning the art is done very well in the style of batik painting. Her fear and doubt takes many shape in the form of panther, ghost, fireflies etc. But in the end it she finds out that she shouldn'tbe scared and embrace the circle of life.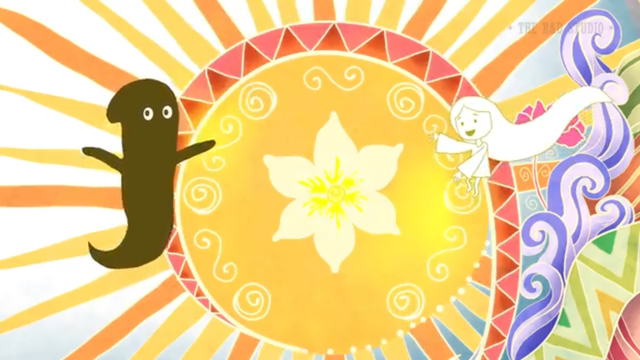 It is also how director
Irwan Junaidi
embraces this that has make
Batik Girl
appeals to many, especially international awards juries. The beauty through his understanding of film language and writing says all that is needed (eventhough the characters do not even utter a single word!)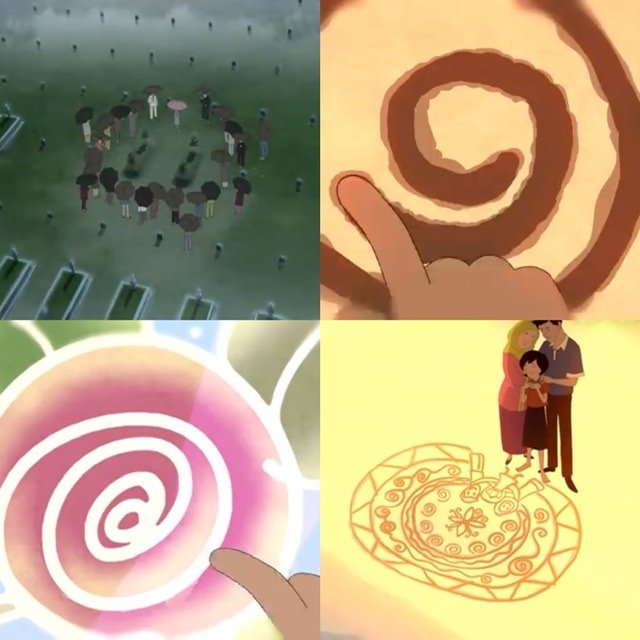 The circle of life
Continuing the rarity of short animation based on the art of Batik (this is the third one after
Singapura Dilanggar Todak
and
Ulek Mayang : Spirits of the Sea
), this one has won top prize in a number of awards and has been nominated in much more!
Namely, Festival de Largos y Cortos de Santiago in Chile, the Gold Medal in the Regional category at the 20th Digicon6 Asia, Japan, and Honorable Mention in Audience Favorites award from the Florida Animation Festival.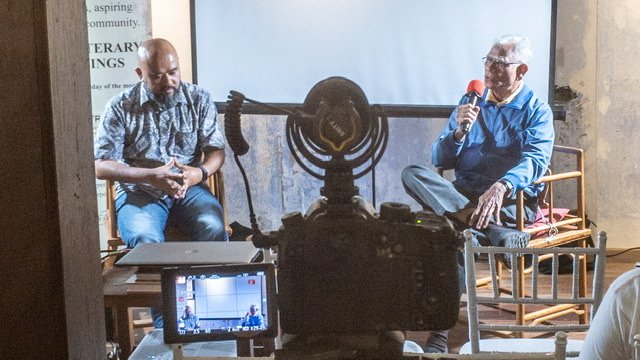 Kudos to
Sharpened Words
for organising this screening and dialog with
Irwan Junaidi
and
Pak Hassan Muthalib!
Back in November last year, the animation has been uploaded to Youtube and you can watch it here!