Time flies!
Inktober 2019 feels just like yesterday. So here's the official list that I've found online. The rules are pretty basic, Do all your sketches in ink (duh) and use the hashtag #inktober and #inktober2019 in your social media postings.
Get ready guys!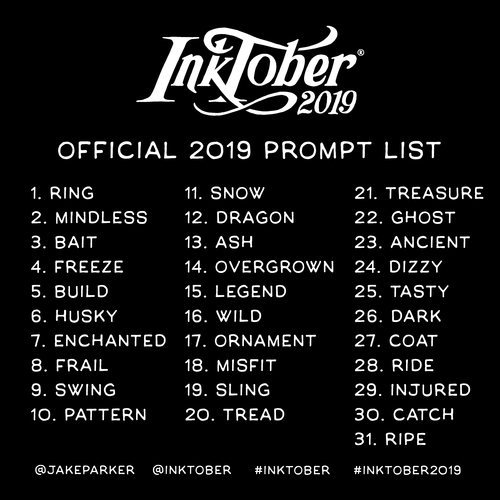 Inktober 2018
In the last year's Inktober 2018 I had some nice payouts on some of my sketches. I managed to complete the challenge. Hope this time I can improve on my sketches and attract more to comments on my work.
There was also the Ramadhan sketch challenge in May this year by @kymioflario but I didnt managed to do even one sketch (sad). Time to really kick my ass this time haha.
See you guys in Oktober!