A bridge can be a fun tourist spot in Malaysia and Putrajaya Bridge is not just any bridge. This bridge is a masterpiece of art that makes everyone amazed because it is built with attractive lights that combined perfectly and beautiful. If you want to visit this bridge, it is recommended visitors come at night because it will be more beautiful moments that can be immortalized.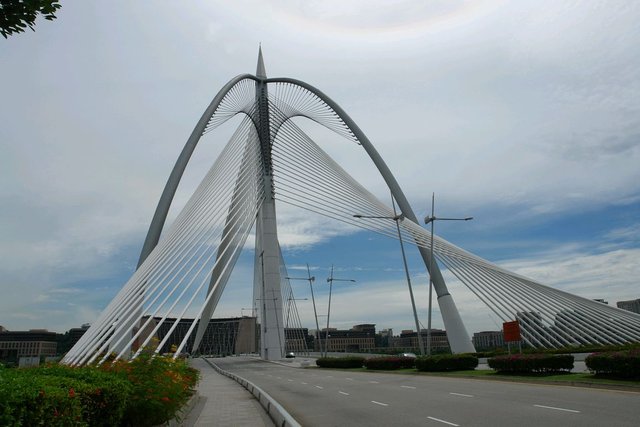 source
The bridge whose location can be found in the complex area of ​​Putrajaya known as the area of ​​Malaysian government has a very Islamic concept of building. When searching for this location by asking the local people, use the name Putra Putra to make it easier to get a guide. This bridge is located on a lake named Putrajaya which covers up to 650 hectares.
Take a tour if you want to explore the Putrajaya Bridge that only need to pay RM 1 or about Rp 3,200.
This tour is available every weekend, Saturday and Sunday at 11 pm or 3 pm each takes 2 hours.