Alex at a glance
Name: Alex Kim
Age: 25 years, 4 months, 22 days
Occupation by day: Business development
Occupation off-day: Befriending my emotions
Current status: Tempest in the teacup
Current preoccupation: Reading up on knowing myself better, learning French more seriously, considering career switch
Author's note: To enhance reading comprehension, click on the links on each header. Do bear with me with this new writing style as I wish to conjure the mood I am writing at each section with my favourite masterpieces. Let the music speak to you at each section. My words only supplements the music.
Half a year has gone by in a blink of an eye. I really wish that I could someday tell myself, "Hold on. Enjoy the moment right here, right now." Since my work load begun to take its spin, I was unfortunately unable to write as much as I wished to. Trust me, as much as you miss my writings, I miss writing too. Glad that I am not able to do this. Putting it a deliberate effort to do what I want to, in this moment.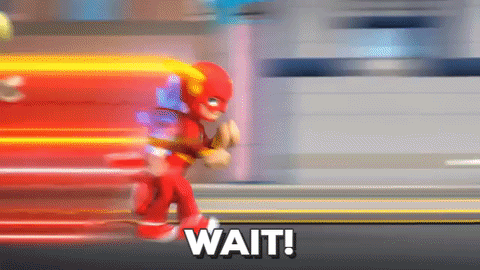 Source: Giphy
As I go through life right now, I am slowly learning the hard cold fact of it - that I will never be able to check all my boxes, as much as I wanted to. While it is true that no one is really busy, but just a matter of priority, I am learning to deal with this huge load of disappointment before it bites me again. I tried doing quick fixes and it didn't go well. One minor tragedy that was a resultant of this action was, unfortunately me having to say something mean as, "Please leave me alone."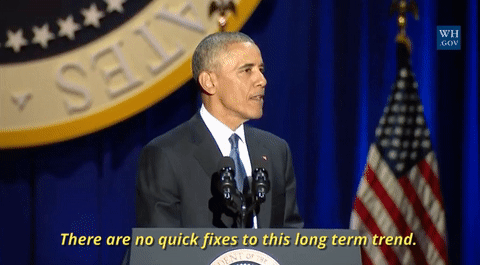 Source: Giphy
I am now finally able to come to terms with my mind, at least for now because I am home. Right here, in Seremban. Having my rest before being a Martha next week. I'm flying to Myanmar. It's indeed a funny feeling as I observe how my role morph into various shapes in this short period of time. I am actually going to Myanmar to conduct training for lecturers to teach one of our modules. I would be there for 4 days, returning home and prepare myself for another meeting the following day. In the evening, I would be spending time with my buddy, James. The whole night. Just me and him. Talking about life. Talking about us. Baking cake. Laugh. Cry. I owe my soul to this therapy.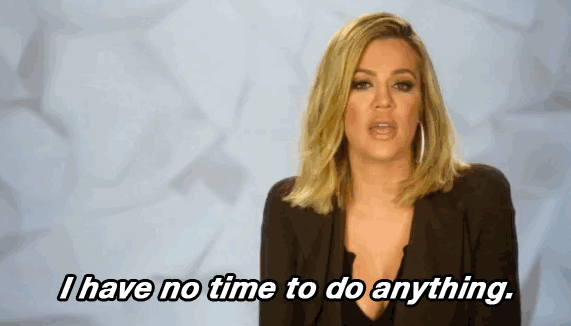 Source: Giphy
As I am choosing this GIF to depict my busy state of mind inside out, I have one question...
Did I sign up for this? To be caught in the rat race towards NOWHERE at work?
No, I did not. I signed up for career progression and development. I believe this place I am currently working in has already served its intended purpose. I have learnt all I needed here, and it should be good enough for me to make a move anytime soon.
I am now learning from this Zen monk who says that we should learn to befriend our emotions. That said, he advised us not to label our feelings, but observe the raw energy transform from one state to another. I am indeed befriending my emotions and understanding the roots of my insecurities (which can be summed up to having lack of love and trust).
The first step I made this year, was to visit the psychiatrist. The second time of my life.
Flashback: The first time was 3 years ago, where I was suicidal. Long story short, I felt like I've been a killer of dandelions, despite the achievements I bagged for Malaysia during my choir days. No one came and thanked me for what I did, and I felt horrible for using sharp words. It wasn't empowering a single bit, and for this, I fell.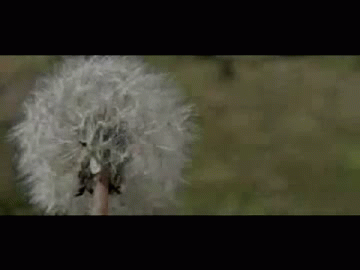 Source: Giphy
I was indeed feeling very scared at first, not knowing what kind of worms that will surface from the talk. My friend assured me, "Going to a psychiatrist is just like going to a GP when you're having flu. It is completely normal when you need it."
There was no diagnosis. It was only healing talks. Nothing of the sorts like "could be", "should be", "must be". It was just being there, in the moment. Which I realized, the giant I needed to face is actually...
Myself.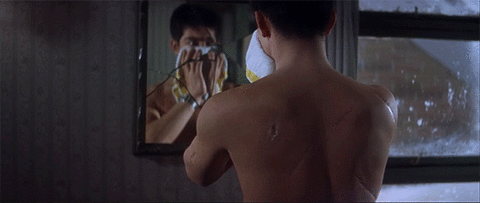 Source: Giphy
I bought a French book. I've been using apps to learn French, and I decided to up a notch with reading up more about syntax. Why French? I have no idea. I can't explain why I like this language more than any others, just as how I cannot explain my love for singing more than other instruments.
There are many reasons that lead to this decision for me to leave what I am so passionate in doing. Even in one of my interviews I had last week, the manager asked, "You seemed to be very passionate in what you do. Why do you want to make a job switch?"
My response: That's because I realized with my role, I am not able to fulfill my practical experience requirement to be a qualified accountant. I've discussed this issue with my manager and have arrived at the conclusion that leaving the organisation would be an option I needed to consider for my career growth.
What I did not say entails: On top of this, I also do not enjoy the many last-minute uncertainty I had to endure since April as my manager has been newly promoted. In those 2 short months, I felt that I did not have a direction at work and I was not able to tell what I was really busy with, besides travelling and convincing students to be enrolled with us. I was being questioned for quite a number of times on something, yet no firm decision was made in order for me to execute anything substantial. I am not able to function to my best capacity in the midst of uncertainty and the lack of direction given by my manager. Yet, I am not able to fully blame my manager for this as my company is undergoing business transformation. It has unfortunately transformed to a state that I am no longer able to acquaint myself with its values.
To my fellow readers, you have guessed it right. What I did not say were actually the main reason of my consideration to leave the job. I have lost my voice, my confidence. I felt powerless and I can no longer conform to this state of being. This state of mind is unfortunately powerful enough to seep through my being, that most people begin to ask if I am feeling alright. I was no longer the sunny boy in the office. I have grown quieter as days pass by. I no longer wanted to care for the logic and implication anything the company has to do. Simply because I know most of what I say would not be considered anyway. All I am expected to do is not to ask too many questions, as it is deemed to be "challenging the management decisions".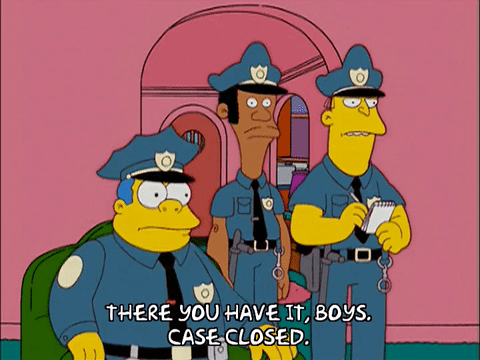 Source: Giphy
Je reste mon cas.
After speaking to two potential employers - of course I also was referred to in a few other companies which to date, they have not replied - I am now waiting for their offer letters. But pretty much I know what I will get myself into in the next 3 years. I would need to wait for the right time to execute my next move.

Source: Giphy
I always believe that life is a game of chess. A multiplayer chess game, neither holds white nor black. It is a game of reciprocity. Sometimes, it leads to a tie, sometimes it leads to checkmate, but often times if not played well, it leads to a zugzwang.
Zugzwang (Gr) is a situation in which the obligation to make a move in one's turn is a serious, often decisive, disadvantage. - Wikipedia
In short, the move that fucks your game up.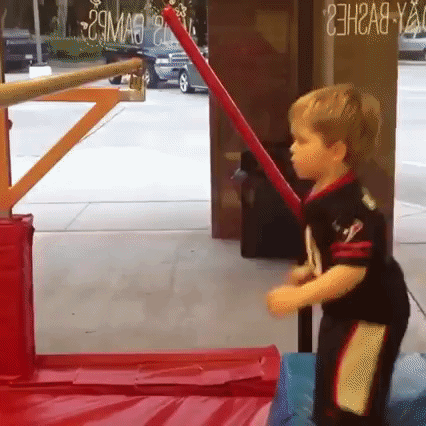 Source: Giphy
After the upheaval of emotions I have endured, now I suppose my soul deserves this rest. I shall lull myself to the cradle with Nocturne 9 Op 2 by Chopin. I hope you too, would find your rest in the midst of your hustle and bustle in life.
Even if you are only having a bowl of cereals for dinner, eat with it lovingly with the intention of nourishing your soul. - Sunim.
END NOTE
This time, I would allow the selection of music for each section of my write up to do most of the talking. I believe at times, the power of music is able to travel further than words. I have included works of my favourite composers which I think best fits the feelings I wanted to describe with words, but unable to.
For you curious musical folks, the weird words in parentheses at each header signifies the tempo marks in classical music. All are pretty accurate (as I've done my cross references to the sheet musics available), except the reference to Libertango (played at 120bpm), which I felt being expressed with "agitato" (agitated) would reflect my current state better.
PS: Why killer of dandelions? Simply because dandelions are so fragile and it can be easily scattered by a simple blow. I needed not to be that harsh with my words. There are many ways I could have solved their discipline issues, achieved that results, without going through my painful emotions. But I have now learnt from this and moved on. Thankfully.