I am thankful that March is over!
That means, no more crazy back-to-back trips and no more talking my lungs out to many groups of students. Earlier last week, I was happy to meet two of my friends of whom I've not spoken with for some time.

I am now taking a few moments off before I start writing a post-completion review report for a campaign that recently has come to an end. Here I am, in Vibes, Utropolis.
Mondates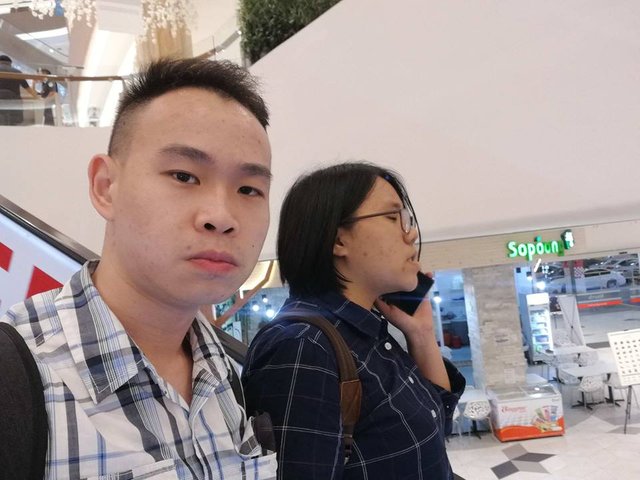 She's the first I met last Monday. Actually the reason why we met was not primarily keeping each other posted with life situations. The main reason was because I needed her to guide me with my 2017 tax return. She just received a good news from her boss, and she was on the phone for at least an hour with her manager. That explained why I looked bored. DUH!
The government is paying me money!
For those who have never done tax returns before, there are a few things you must know. Above all, you need to know you're entitled to tax reliefs and it is not limited only to RM9,000 personal relief. My interpretation of the Income Tax Act deduces, "Government is basically sponsoring you to buy educational materials (primarily books) and improved lifestyle (usually gadgets)." Of course, this is only up to RM2,500.
The government also takes care of your medical insurance, life insurance and other employee contributions (EPF, SOCSO, PRS). Our government is also considerate enough to support us on our professional education after our graduation. Hence, I could claim my CIMA examination fee from the government too.
After everything was done, I did not need to pay the government, because my company has a mandatory PCB deduction. PCB stands for potongan cukai bulanan, or monthly tax deduction. This was in place to ensure this poor boy does not need to pay a hefty amount of tax every April with his peanut salary. Instead, the company is required to deduct a small portion of my salary every month payable to the government.
We did all these in Tsujiri, Kota Damansara. The tea was beautiful, and the dessert was sublime!!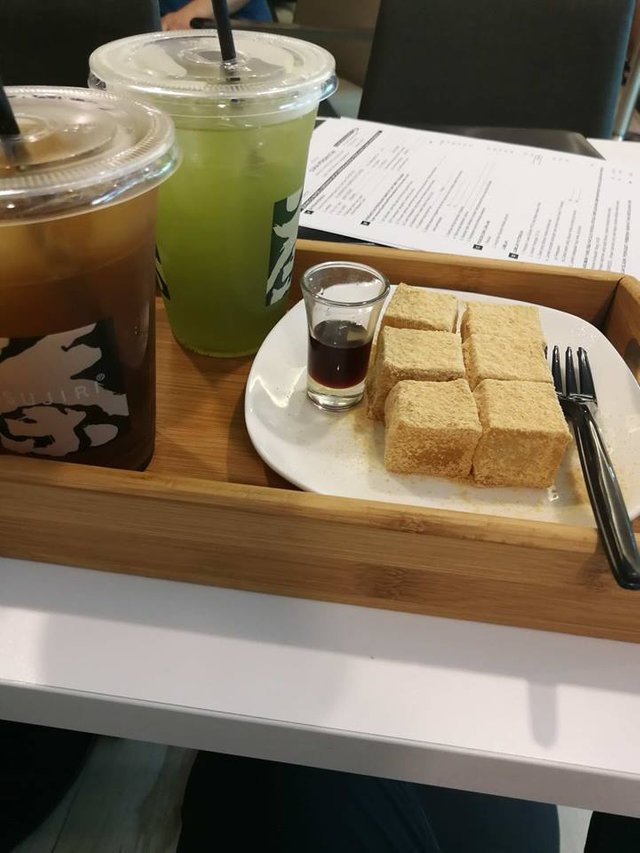 Once I was done learning how to do my tax relief and bade farewell to her, I went to meet another friend. He is a high school friend, who now is working as an engineer. We spent time in Texas Chicken, talking about life and how it turned out for us both.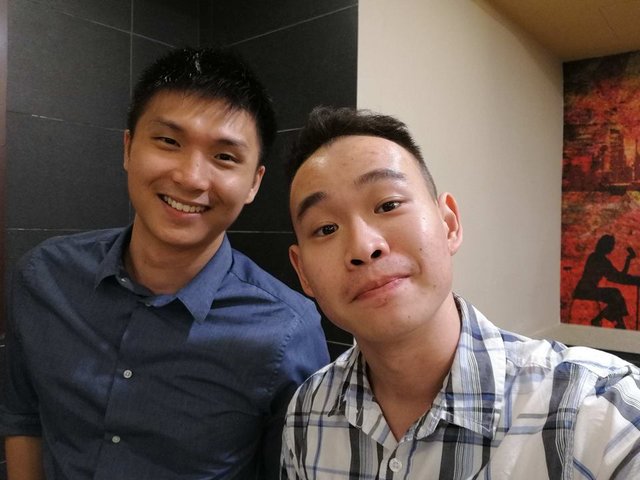 Back to work and BAM!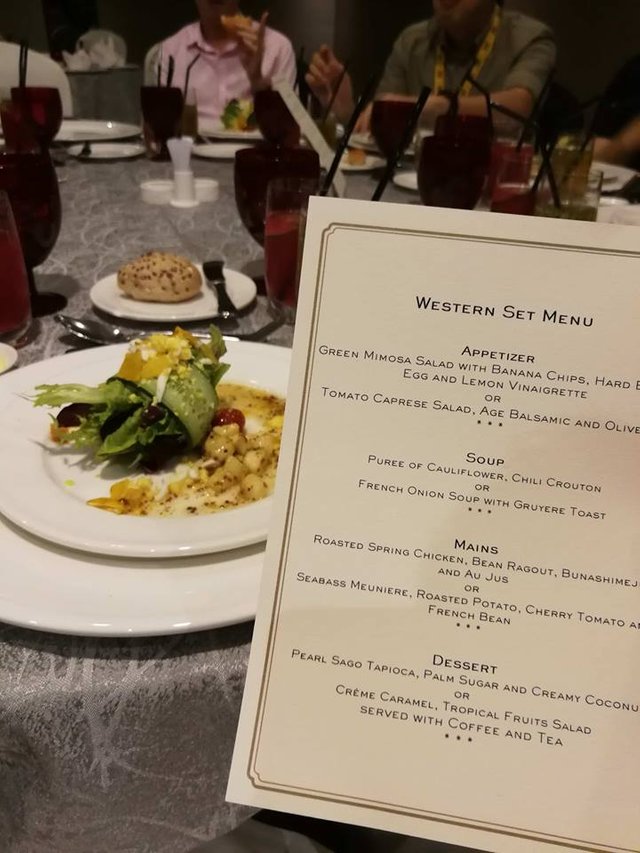 Food tasting in a 5-star hotel for our upcoming event. We spent half day there last Thursday. 2 hours on food tasting, 2 hours working in the hotel (with merits of the chief waiter, we were allowed to stay in the banquet room until 4.30pm) before heading over to Hup Seng Star for our members' networking event.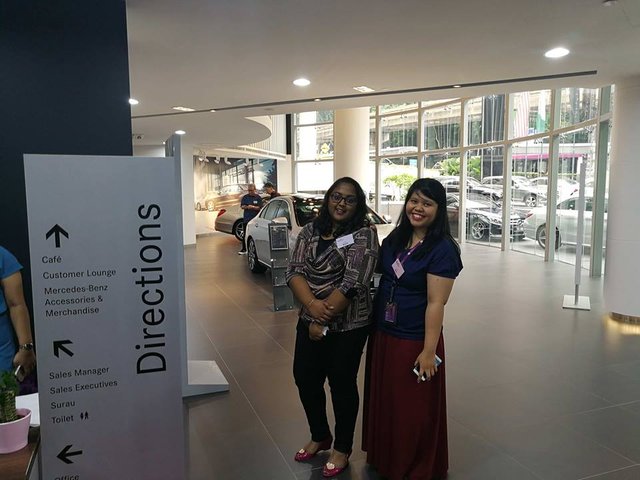 Ladies and gentlemen, these are two of the strong ladies in my organization. Without them both, I couldn't imagine the future of our organization. It's not because they are my managers, but they play very vital roles in getting things done on the ground - like myself as well. I enjoy working with them because we all are trained to give the best of ourselves at work, and take up responsibilities. We all have each other's support to getting things done, only if you wish to move. I am proud and lucky to know these two ladies in my life.
A day's trip to Melaka on Friday, followed by Shah Alam on Saturday
I really wish I could write something up in Steemit daily, but due to my work nature, I only wished to crash at home every single time I have the chance to. Having that said, I have 3 more books I have not read, although I have placed my bookmarks there.
Anti-fragile
Interpretations of the Art of War
Effective People Management
Of course, I have plethora books on their eternal slumber in the anti-library section at home. Anti-library are books I have yet to read, among which are Blue Ocean Shift, Strategy-Focused Organisation, Alignment, Strategy Maps. Sequels of Blue Ocean Strategy (Kim & Mauborgne) and Balanced Scorecard (Norton & Kaplan).
I am a nerd, and I am proud of it. So, yes. Thank you for your compliments, folks.
On Friday, a colleague and me traveled down to Melaka as I am required to conduct exam technique workshop for our CIMA students who are preparing to sit for exams in May 2018. I am thankful for my colleague because again, without her I would have been deflated morally. It is tiring having to travel so often.
Yet again, with her, after the entire training was over on Friday, we stopped at Seremban for dinner and chill. While we were waiting for food, lo and behold I hear the clinking sound that I have not heard for many years.
And I saw the same old man, only now definitely way older and darker, but it was him. The candy man who sells "Ding Ding Candy". Apparently, he's expanded his product ranges to selling maltose drops and coconut sweets too. When I said, "I think I bought these sweets from you when I was younger," which he proudly replied, "Of course it is me. There is no one else who sells these in Seremban. I have been selling them the past 50 years!"
I was right. The candy man.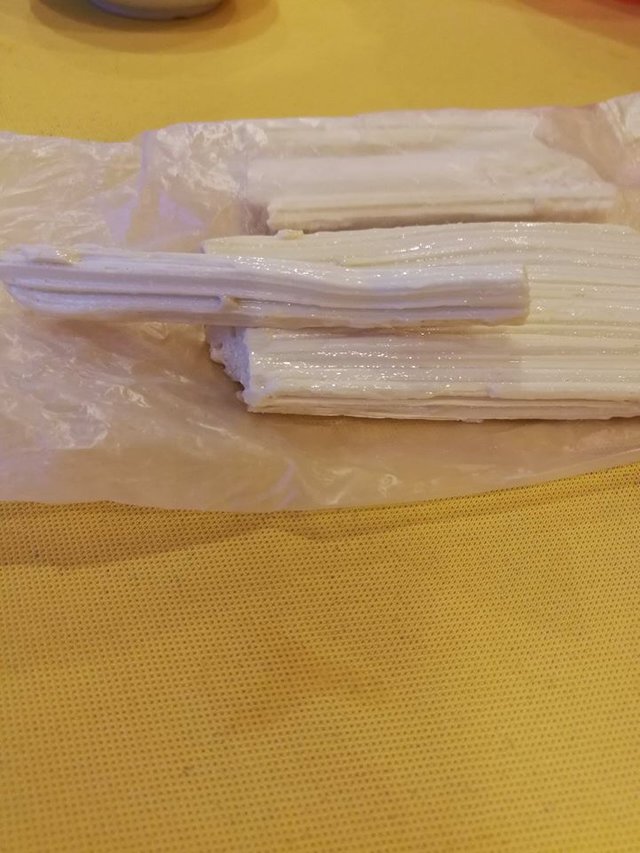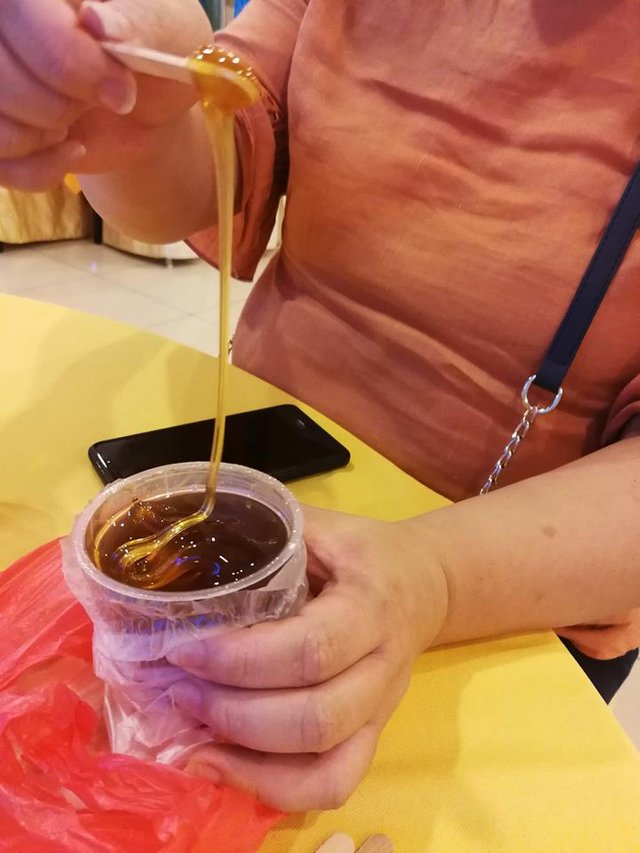 After we were both done with dinner, we went to my favourite cafe in Seremban, Chars for drinks and to unwind before driving another half of the journey back to PJ.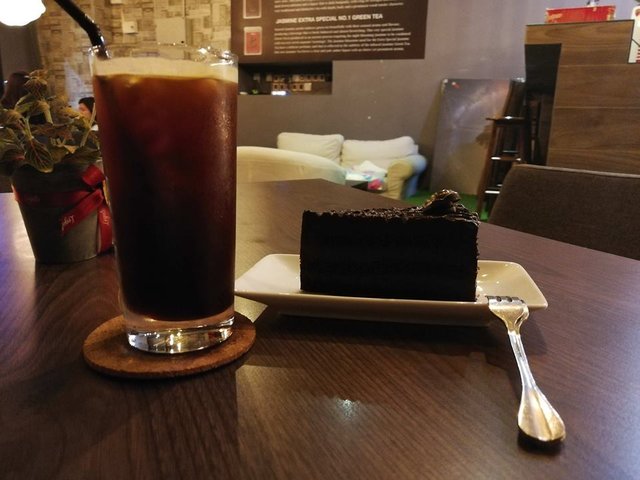 Needless to say, the coffee was obviously mine. We arrived PJ around 11.30pm and I needed to rest before going for another round of training in Shah Alam on Saturday.
The day I've been waiting for!
When I first came to the Association, I told my boss that I would want to be a subject matter expert in the next 10 years. I am thankful that my boss has been supporting me to achieve that while I am working here. Initially, when I joined and conducted the exam technique workshop, I had a tough time understanding the case because it is in the Operational level (2 levels below mine, which is Strategic).
Before I go on further, I will just explain the entire framework in 2 sentences, with a diagram.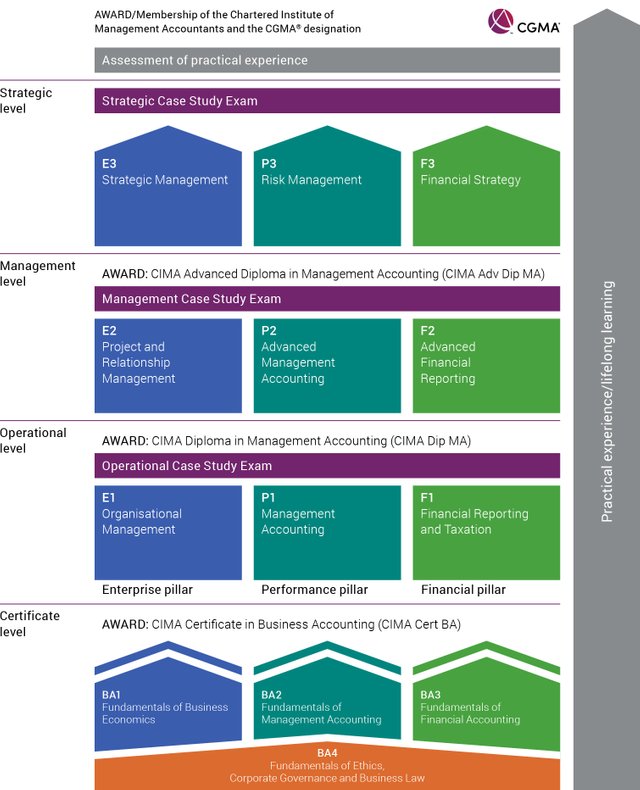 Image Source: CIMA Global
The entire qualification is broken down into 4 levels: certificate, operational, management and strategic, mimicking the hierarchy in a typical organisation. At each level (post-certificate), you will need to pass a case study exam which is designed to test the candidates knowledge across the subjects they studied earlier.
My challenge back then was to guide Degree students in the Operational Case Study because (i) in my studies, I was exempted that level and I had no idea how to teach something I never learnt! (ii) I felt I was more natural sharing my experience with Management Case Study or Strategic Case Study because these were the papers I underwent and (iii) I did not like talking about technical matters because it is boring.
Fast forward a year later, I felt conducting Operational Case Study was a breeze and I no longer need to prepare too much for it, as most things have become auto-pilot. My Saturday training was for Masters students preparing for their Strategic Case Study exam. I was feeling a little fidgety, but then again I was reminded by the goodness of God through moments like these in the past.
When I am overwhelmed, lead me to the rock higher than I. Psalm 61:3
I ended up coaching them for a solid block of 4 hours, loading them up with strategic models, way more that I could ever imagine. I pray they pass the exams.
Then came my Saturdate
After I was done with my training session, I sent my car for inspection (Oh yeah, I also got my car at last in late March. Long story short, I wrote a super long email to Perodua saying that I would never go back to them after this, when I decide to buy another car). While I was waiting for my car, I went out with my classmate, hearing updates from him as he's working as an auditor. I still believe their lives are busier than mine. Tracing and vouching for documents are not fun at all. Been there, done that (as an internal auditor).
Then, I collected my car after my date with classmate and spent the rest of the evening doing what I have been longing to do - lie down on my bed, clearing my mind.
I realize, at times when life gets extremely busy, I tend to shun away signs of wear and tear in my body, and my close friends and granny. Living on a 150kpmh lane is indeed cheetah-fast and tiring, but I need to tell myself to take small breaks in between. Be refreshed that I may run the miles more.
I pray that you busy people also would spend some time to love yourself, and people who enjoy spending time with you. As crude as it may sound, your job isn't going to be sorry for the moments you missed out with your friends and family, or even yourself. Your job isn't going to apologize when your family member passes away, or when you're having breakdown. But your friends and family will always be there, cheering you on to do well in life and at work.
Choose wisely.