How I Spent RM100 Voucher from Aeon Jusco
Today (27 Jan 2018), me and my family went to AEON Mall, Shah Alam spending our weekend together and also to spent AEON voucher worth RM100.
We arrive at AEON Mall at noon and decided to stop for lunch first. Along the way, my husband stop by a small booth selling handbag.
At first, I thought he just want to browsing or maybe planning to buy it next time, but after showing me the bag that I like, he straight away pay for it. I'm a bit stunned for a while, and smile of course. Then my husband pass the bag to me. Thank you so much dear and I really love it.
Then we walk to food court at level 2 and I ordered two Ipoh Nasi Ayam, one is for me and one for my daugther. My husband ordered Yong Tau Fu.
Then we go to ground level to buy kitchen stuff . For RM100 voucher, I pick
Vegetable oil
5kg rice
Chocolate milk for my daugther
Bread
Instant noodle
oreo thin
cultur yakult drink
Eggs
soy sauce
Frozen chicken nugget.
All of the item above amounting Rm 98. Then my husband add up 1 bottle of Coke Zero which added the value to a total of RM 101.20. Yeay just had to pay extra RM1.20.
Then we pack thing up and went home happily.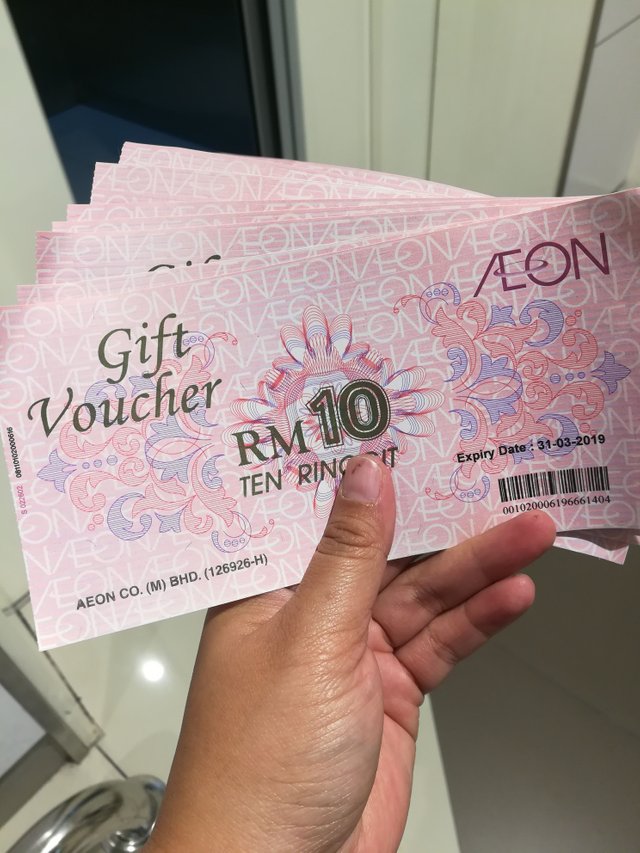 10x RM10 voucher from AEON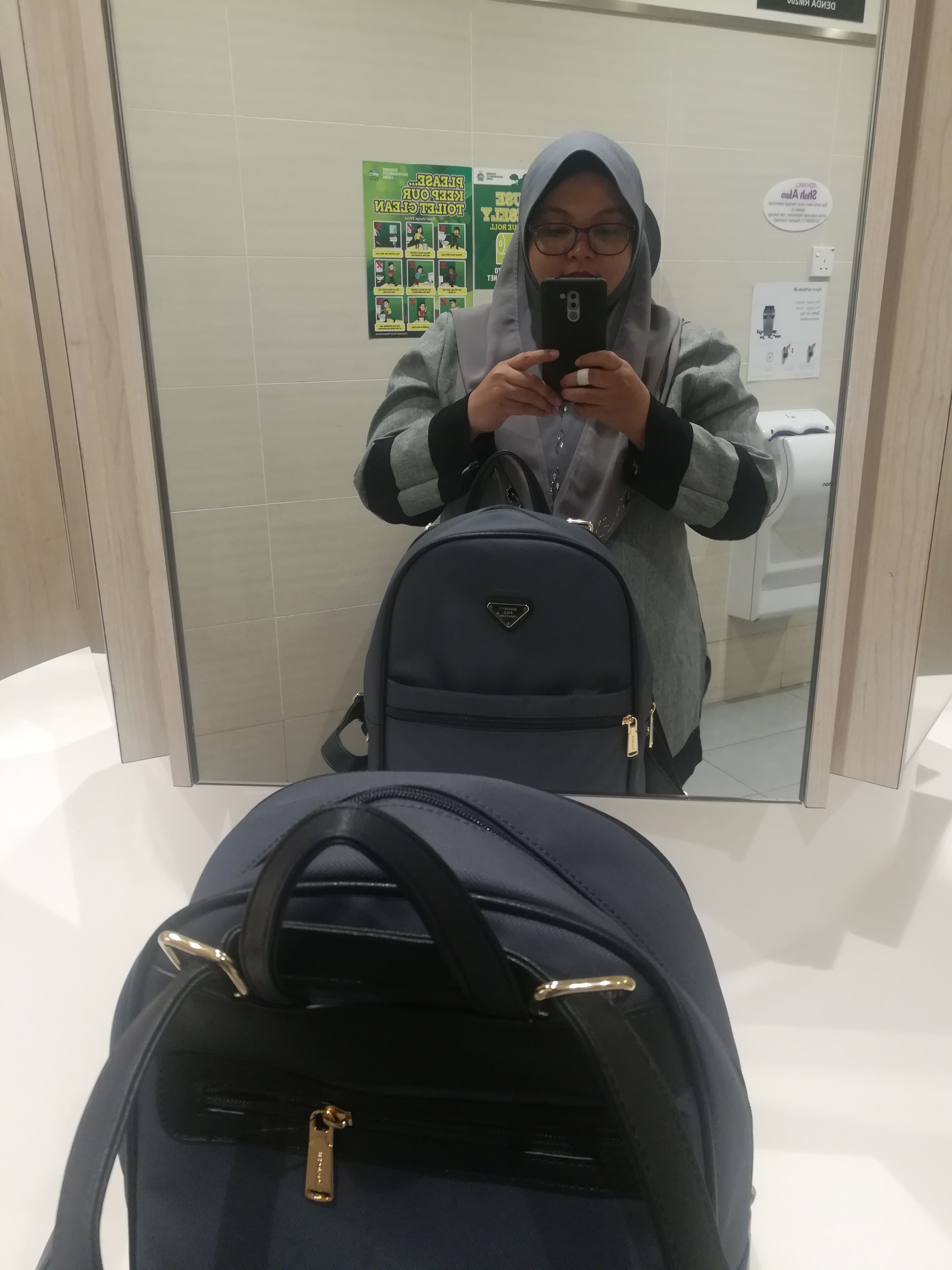 My new bag:)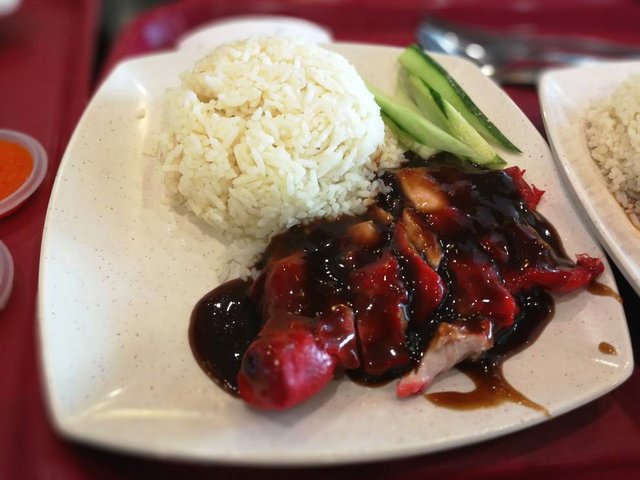 Nasi Ayam Ipoh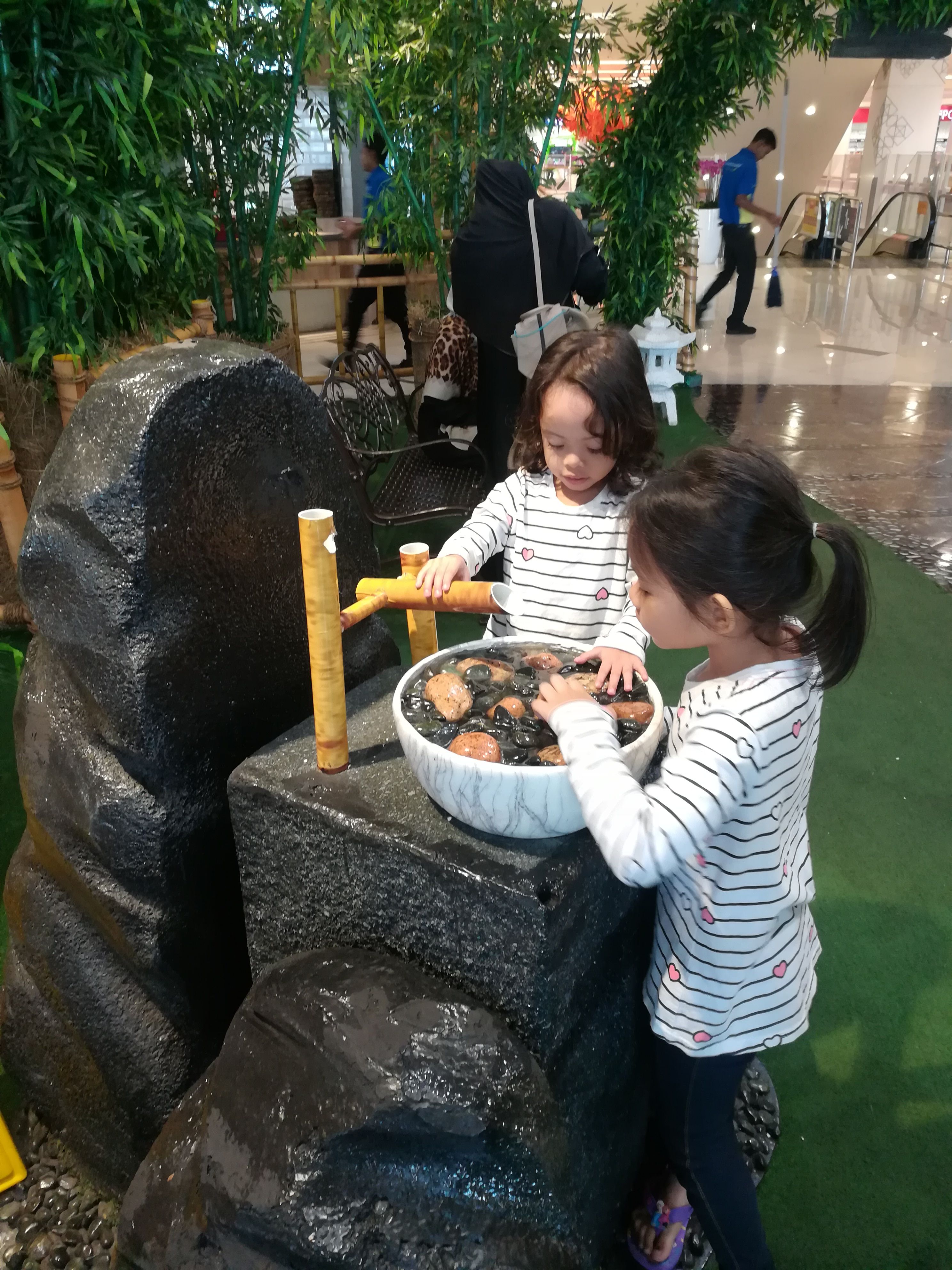 My daughters playing with replica fountain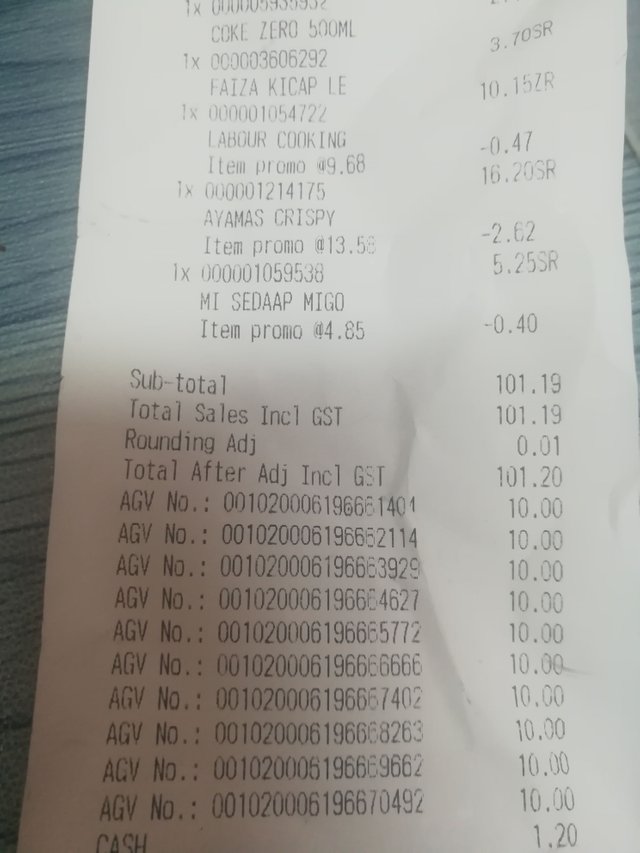 ![WhatsApp Image 2018-01-27 at 12.55.37 PM.jpeg]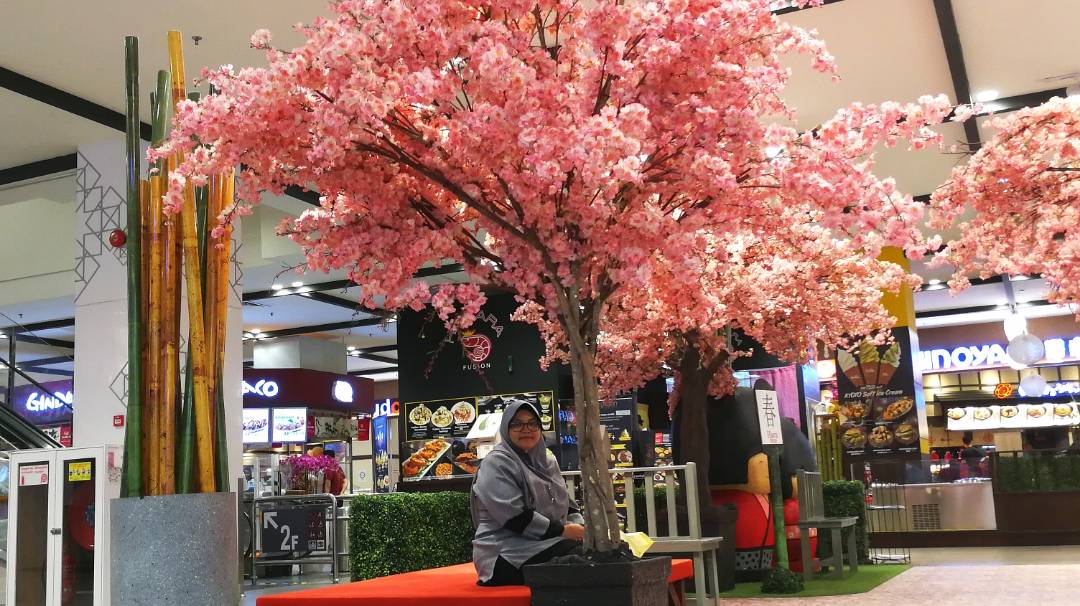 --
@irmeyhamidi