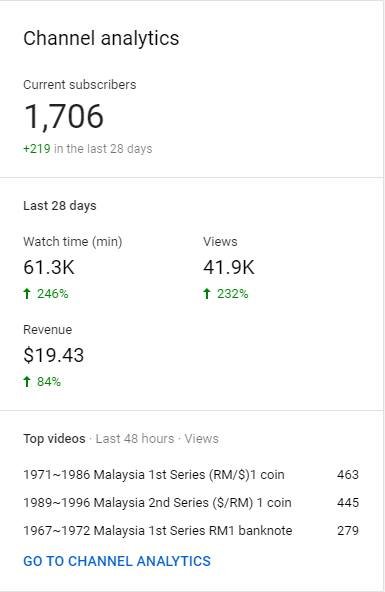 This is the result after doing it for 1 month.
This result is from 1st January to 28 January comparing to 4th December to 31st December.
The result is compared with the previous last 28 days.
The watch time went up by 246% .
The view went up by 232%
Revenue went up by 88% .
From what i had read , i been told that january is actually a low month for advertisement spending as ads company just finish the december campaign . I was hoping for it to hit 25 USD but it miss the target.
My sponsor was very satisfied with the result .