Resigning from job during covid-19 crisis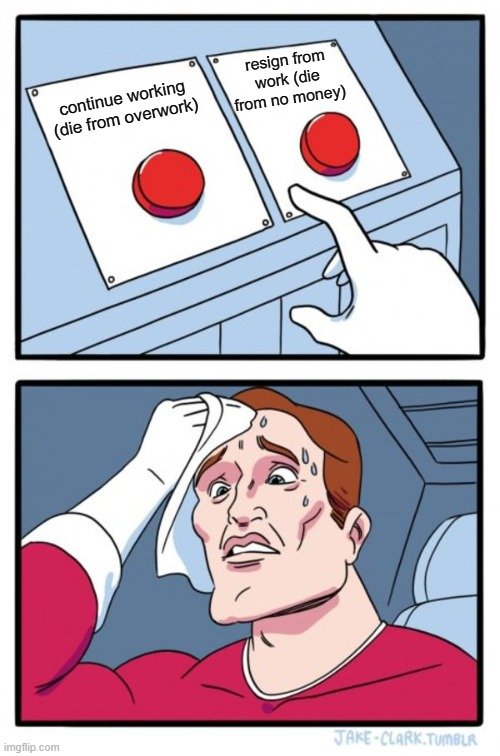 To be honest, i really hate to make this kind of decision when both decision end result is bad.
I am just a sale assistant, so i don't have power to decide how a company should run.
Tomorrow will be seeing a doctor do a check up on my hand and leg.
I just hope this covid-19 crisis faster over so that i can find a new job more easily.