Testing... Testing... And testing...
Can't load anything with Partiko, Esteem, SteemCN... Steemworld and Steemnow also seems not working properly...
Trying to post via Steemit now... Haven't been using this interface for quite some time now...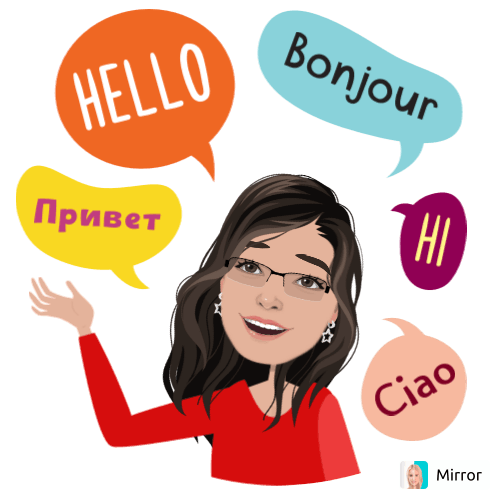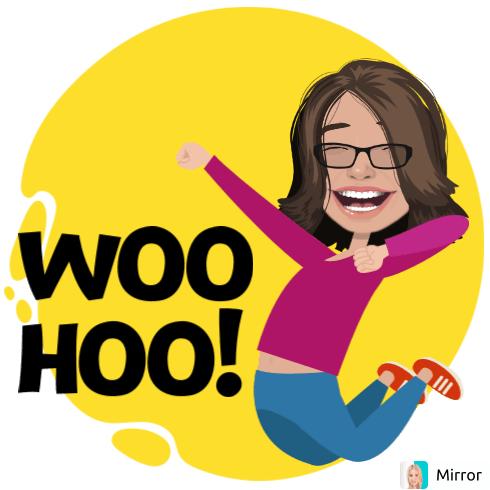 Which one is better? The first one or the second one?
Ok... That's it for my testing post.
Failed yesterday (Monday 2nd Sept around 11pm).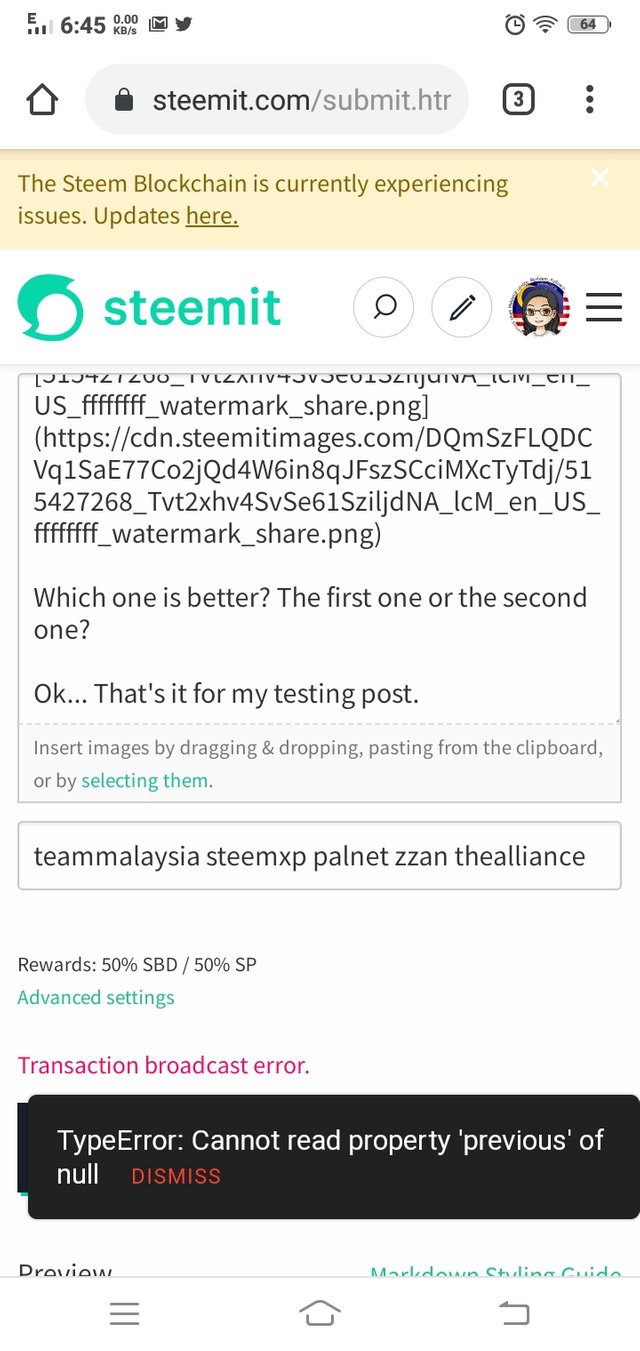 Try again... Weird... Failed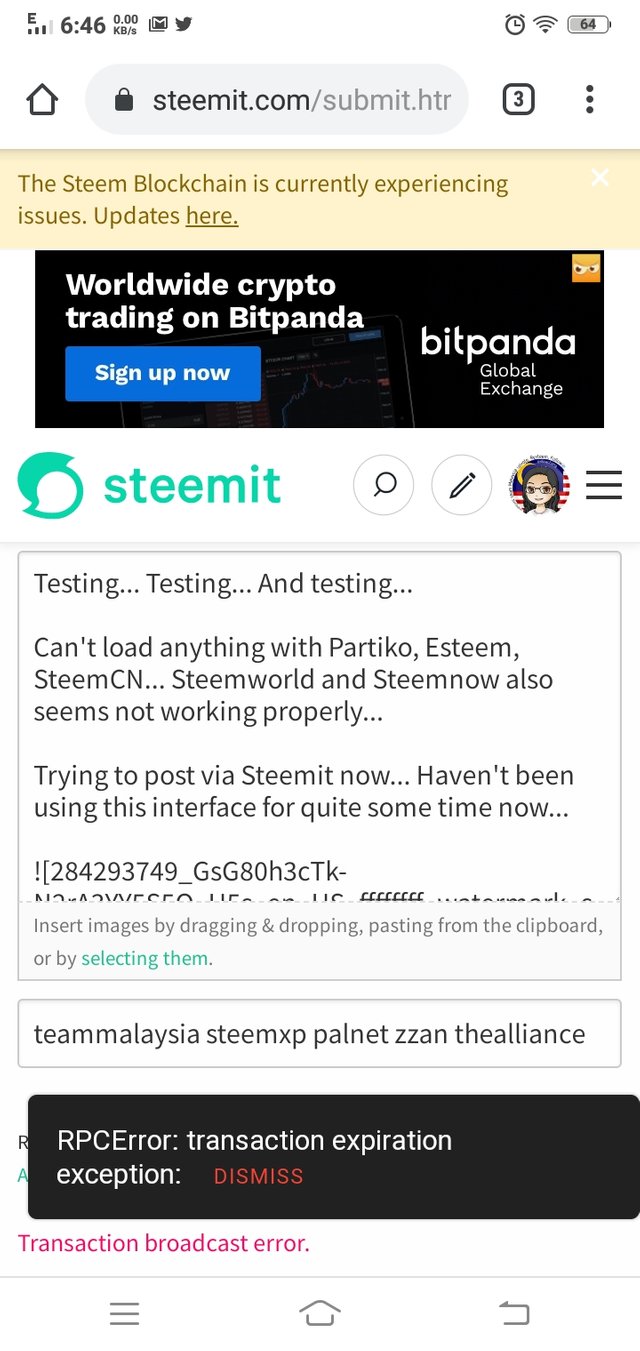 ...
OK, that was done earlier this morning... Now it's 6.19pm Tuesday (3rd Sept, Malaysian Time)... Trying to post for the third time now! Fingers crossed!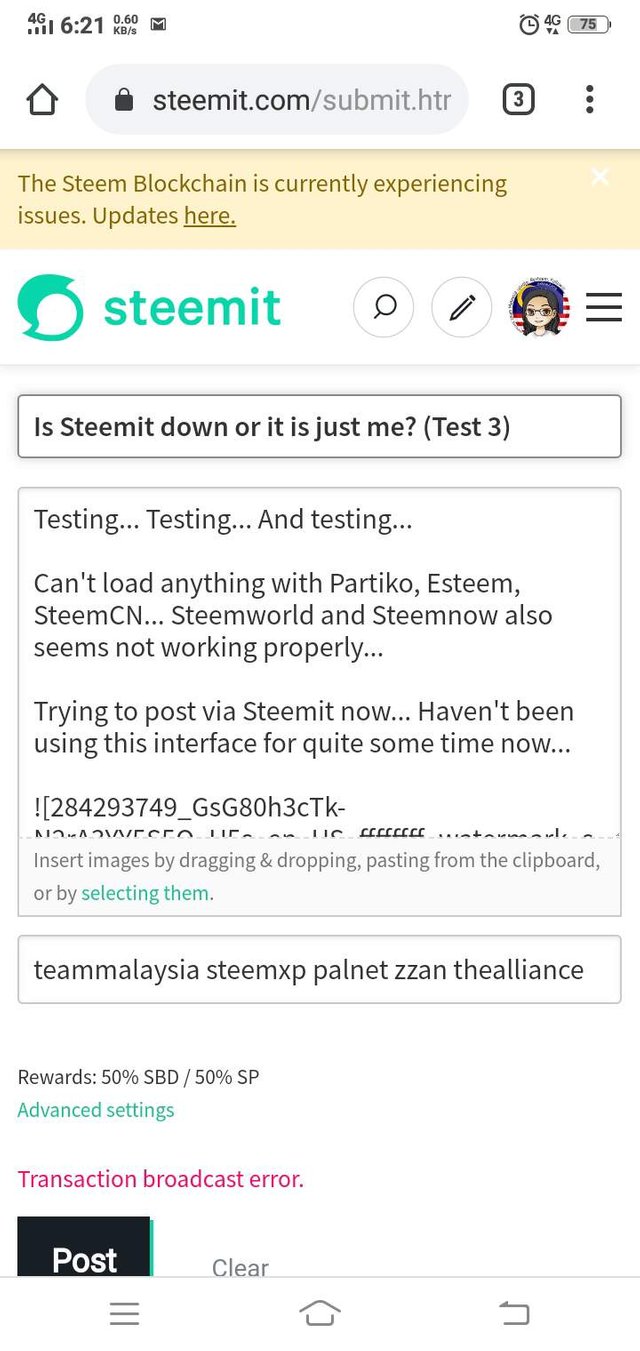 OK... Couldn't do it via Steemit.com. Let's try with Partiko!
Final update!
Yes! Finally uploaded with Partiko!
Posted using Partiko Android