Not So Duty Free After All
I tried taking uber today from my growing up home in labuan to town only to learn that there is no Uber service available here. So the next thing to do is get on Grab app and hope there is grab in labuan, yes there is and apparently from the word of the grab driver there is more than 1000 grab driver in labuan.
I am not sure to be impressed or surprise, as the number is pretty high for a small island with little amount of people, where everything is pretty close by and almost everyone has vehicle.
Nevertheless i am happy there is grab service , it takes me to where i need to go today, do one work related meet up , banking and finally dropping me to financial park.
---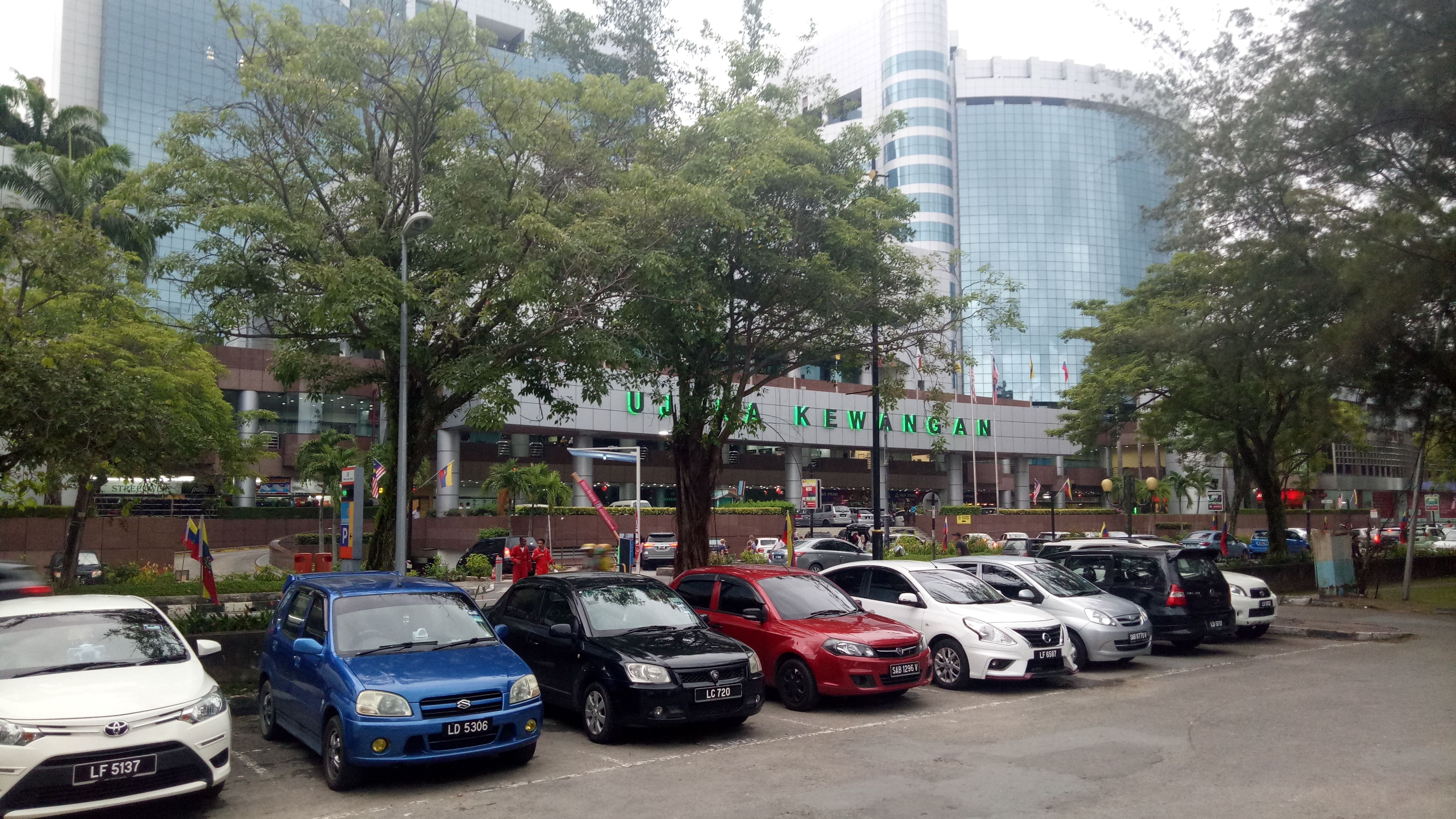 that is how financial park look like. An icon of Labuan that represent Labaun as an island of IOFC ( international offshore financial centre)
---
a walk to remember
I took a nostalgic stroll along the side walk of financial park, went in and left after 5 minutes. Then i walk to a place that has lots of memories during my younger days , a place called Medan Selera.it is literally an open air food court right across financial park.
I am here to meet up my former schoolmate john. He join a steemit community in Labuan , got in the community whatsapp group but have not sign up. I am here to brief him why he need to get started.
---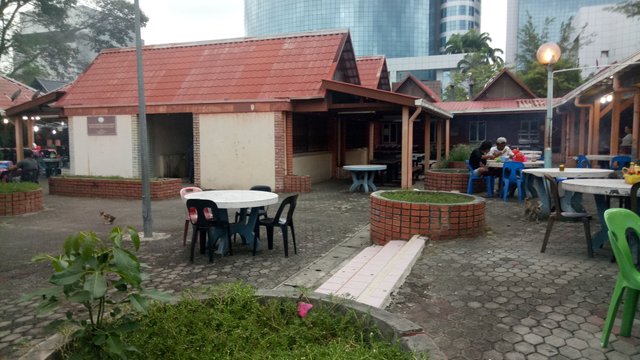 middle part of Medan Selera, they used to serve good ABC here too but it has close down.
---
soul food
Anyway, Whenever i am back in labuan , there is two things that i must get my hand, some called it soul food, i call it labuan yummy food. One is the medan selera sup Tulang and the other must try is the hawker ABC shaved ice dessert that is located at the old cinema. Unfortunately, this time around I miss the shaved ice dessert.
---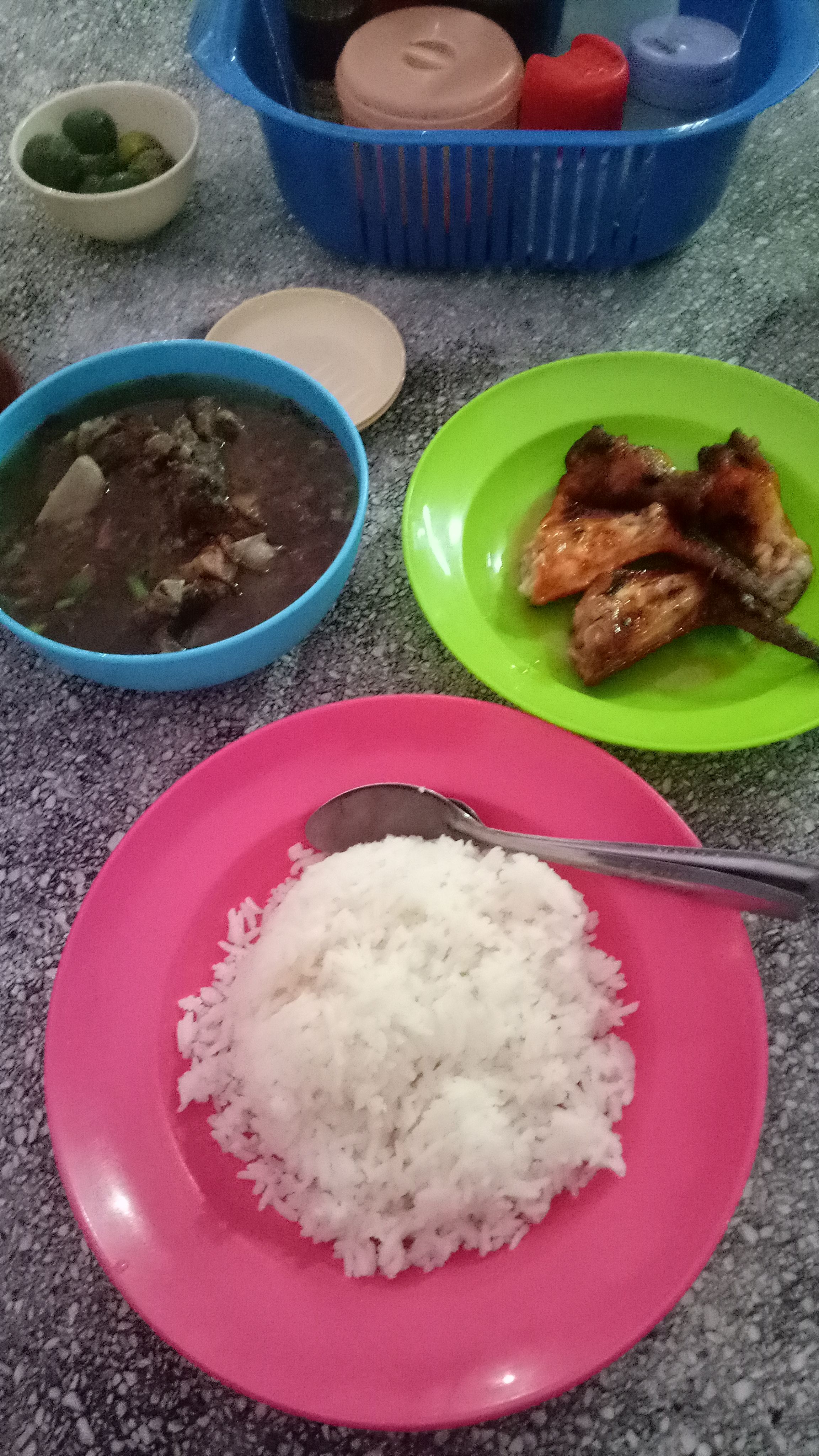 The infamous sup Tulang that I always go for in my younger days, especially after clubbing, help me to get rid of my hangover.
---
In search of this yummy food, i quickly walk towards the table that i am familiar with. While waiting fo john, there is lots on my mind. Things i saw, conversation i had with the Uber driver and few other and general feeling of labuanites on labuan economic state.
Damn, John just arrive . So i guess I write on that thoughts on another post however to conclude, i wish to conclude my thought on Labuan economy with this following photo, you figure it out.
at this point of writing I was at Labuan waiting for john, But he arrive early.
---
These are photos I took of the same type of chocolate purchase in Labuan and Kota Kinabalu .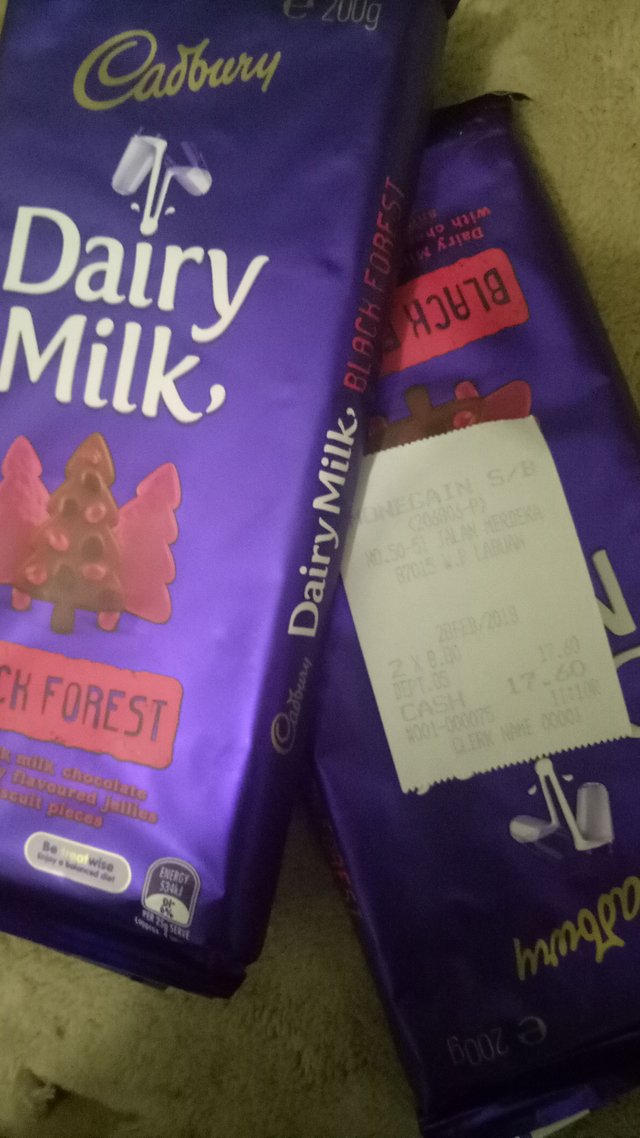 Labuan being the duty free island, heaven for chocolate lovers and all, one piece is RM8.80
---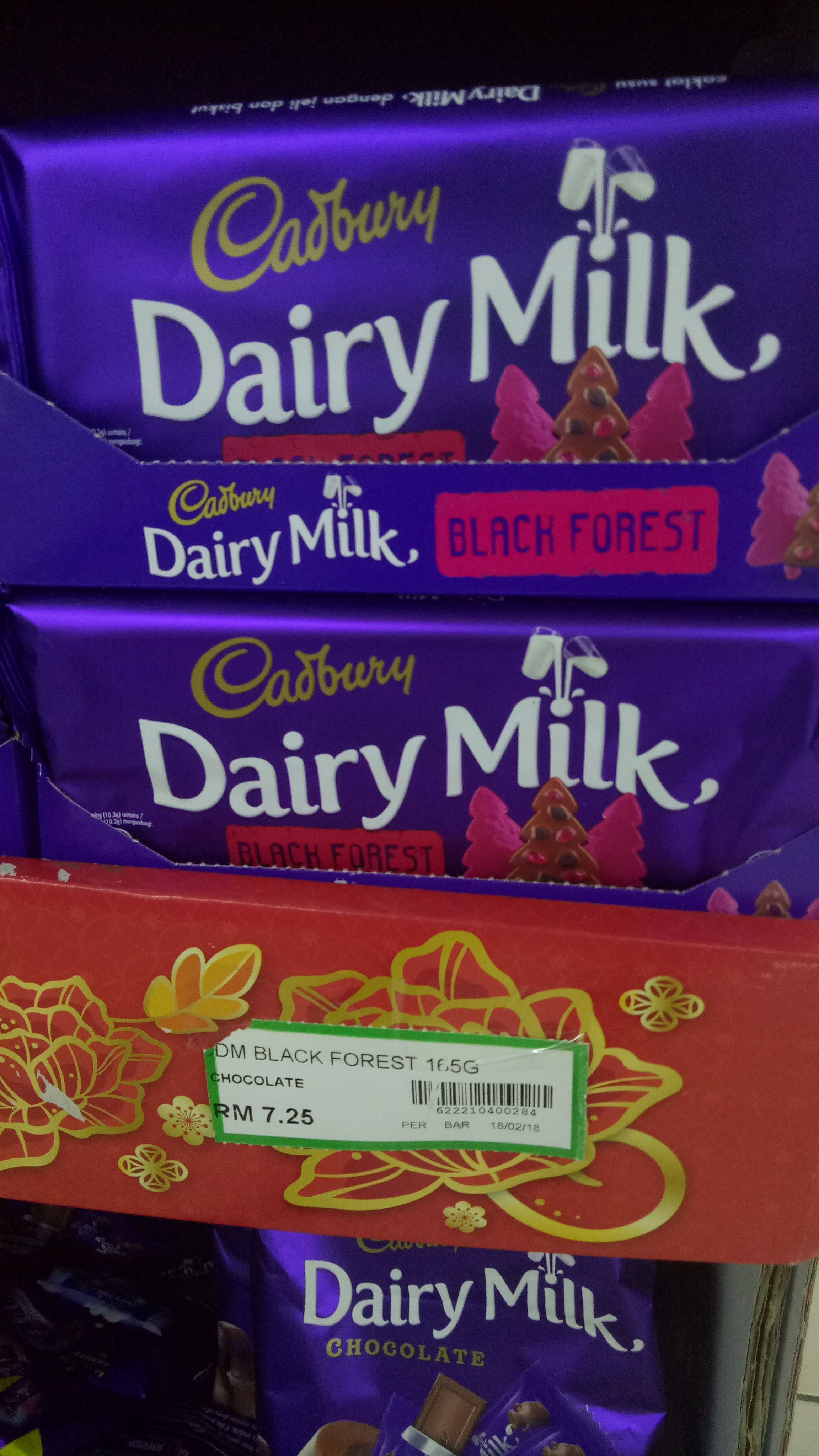 at a local superstore in Kk known as CKS, per piece is rm7.25
---
That is my thought on Labuan economic state, no wonder so many people had to do grab for survival. Best of luck to all to my fellow islanders, I hope to see more of you in steemit. You don't have to suffer anymore, steemit is here.
By the way, when I return to kk and saw the price of the same chocolate cheaper than labuan, I was pissed. Lol. Dammit. I got cheated by my own island. Lol.