In life, there is time that we have to decide. Something whether it is life changing decision, for everyday routine, your relationship, your career or even what you want to have for breakfast, lunch and dinner. Life is tricky isn't it?
Same goes for choosing a career that suits you well. Decide for job is quite difficult because it is about your future. We don't know what the future will bring or hold. However, we can plan and let God do His will. Also, depend on us to make it happen. Often times, every action of decision we make in our days designs our current reality. Instead of thinking on short term effects, try to focus on the long term effects.
When it comes to job offer, peoples not sure the profound of making decision. Especially you have to choose either one that suit your qualification, skill, and future career. Nevertheless, we always in the learning process. That the way how we learn and independent, understand the scope of work. Among all the unemployed out there, they must be aware and realized that there are plenty of vacancies that welcome their efforts to try and apply for it. This is the time; to move out of your comfort zone.
What caused this topic to come out of my mind – when one door closes, another opens. Yes, door of opportunities. By the time when you want to close the previous door, you've been thinking a lot and go through life oblivious to what actions you are taking. Usually, we take too much time thinking because we're afraid of what's going to happen. Due to this consequences, we can seek and ask for expertise or someone who been through this journey together. Because we cannot rely on our own self to make decision. It involves a fear of some occurrence or problem that could happen – anxiety. Approach someone. They might not choose for you but be humble to ask for suggestion and guidance.
The decision that we make today will shapes who are we in future. Go through careful thinking, deep analysis and pros and cons then trust your gut instinct.
Do you accept the offer simply because you see it is something can guarantee your future or you accept the offer that fill your soul – that makes you happy and useful? Decide and act on it.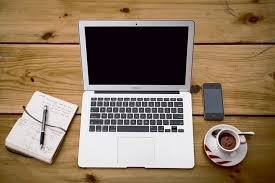 sources: pinterest