My Expectation toward Borneo First ever Blockchain Summit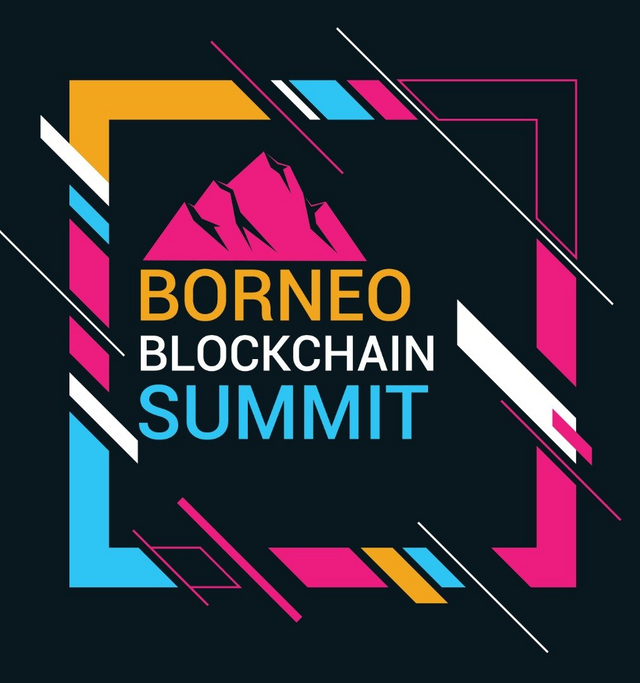 Source
Good day everybody, it has been awhile since my last post in Steemit. Therefore, today I would like to share an amazing event that going to take place in Kota Kinabalu, Sabah,
The first ever Blockchain Summit.
One day, while I was in the midst of preparing some farming setup experiment in my house backyard, a friend, @danieldoughty forwarded a message regarding this event. I was hype for a moment then I totally forgot about it because of continuing farming, till he reminded me again, and no time wasted and I purchased the summit ticket.
I believe there are people had written about the events: Here are the links
Inviting you the Borneo Blockchain Summit by @danieldoughty
BORNEO BLOCKCHAIN SUMMIT (crowdfunding) by @audreyclaire
and here are the program tentative:
Date: 8 September 2018
Time: 8am -6pm
Venue: Universiti Malaysia Sabah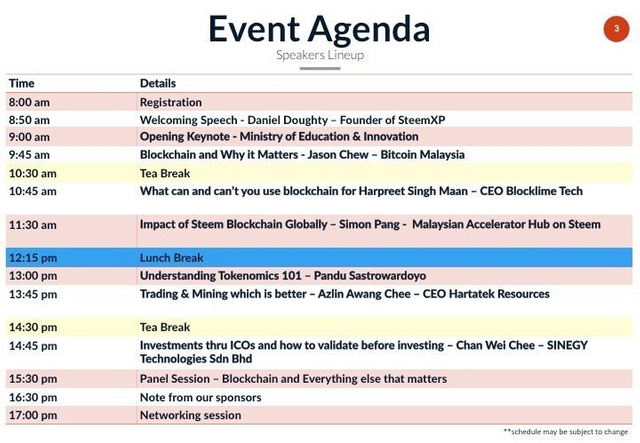 Source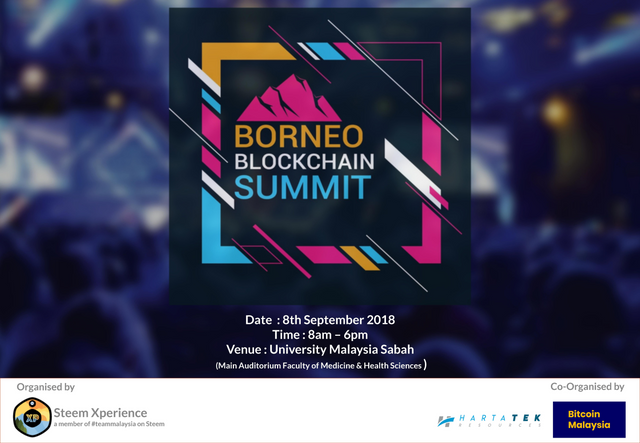 Source
---
What I'm expecting to gain from the Summit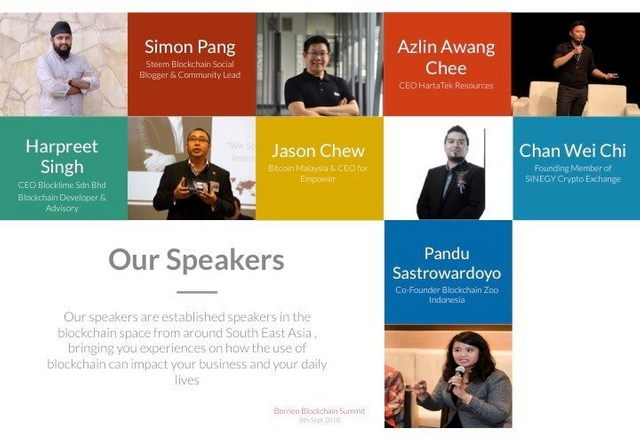 Source
Instead of share about the event itineraries, I would like to share my point of view of the Summit.
I may not a tech and software expert, but I'm expecting there will more about crypto-currency, next Financial Tech Industry Revolution, Initialand boundaries of Blockchain.
Even though block chain has been awhile, and it began in year 2008 where the first crypto-currency make an online transaction. However, I believe locals might still have the hard time to understand this rocket science. Therefore, would look forward a swift and simple explanation would sent a clean idea on what is the different between blockchain and bitcoin. People do confuse blockchain and bitcoin.
Note: For the first timer, you could start to do some homework on what is blockchain, before get tangle with tech jargon words.
Since it held in University compound and opening keynote by Ministry of Education and Innovation, I would like to share some thought of integrating blockchain in Malaysia Educational system.
Blockchained Education
Blockchain in series of linked information that are hard to be manipulated. It is secure and transparent to anyone who would like to access the information. In theory, it could be integrating into higher education system where
Research Paper no longer can be falsify. Research works can be blockchain in an institute, the stored information cannot be altered and become a proof of owning the works.

Issuing a e-certificates, it perhaps works similar above. Your employer could search for your institute blockchain server for your qualification and legitimacy of attending the stated institute.

It also could heavily assist students to keep tracks their submitted assignment, unable to amend the submitted copy and only able to upload another new copy with a reference to previous.
The possibility could be endless, but will share more after hearing from the summit.
Conclusion
In a nutshell, for such event to take place in Kota Kinabalu, Sabah, I believe there are something that is more than just creating blockchain awareness to the public. Therefore, I totally looking forward blockchain to be part of our daily life.
---

Find me @cklai