Empowering Musicians on the Blockchain | Steem + Musicoin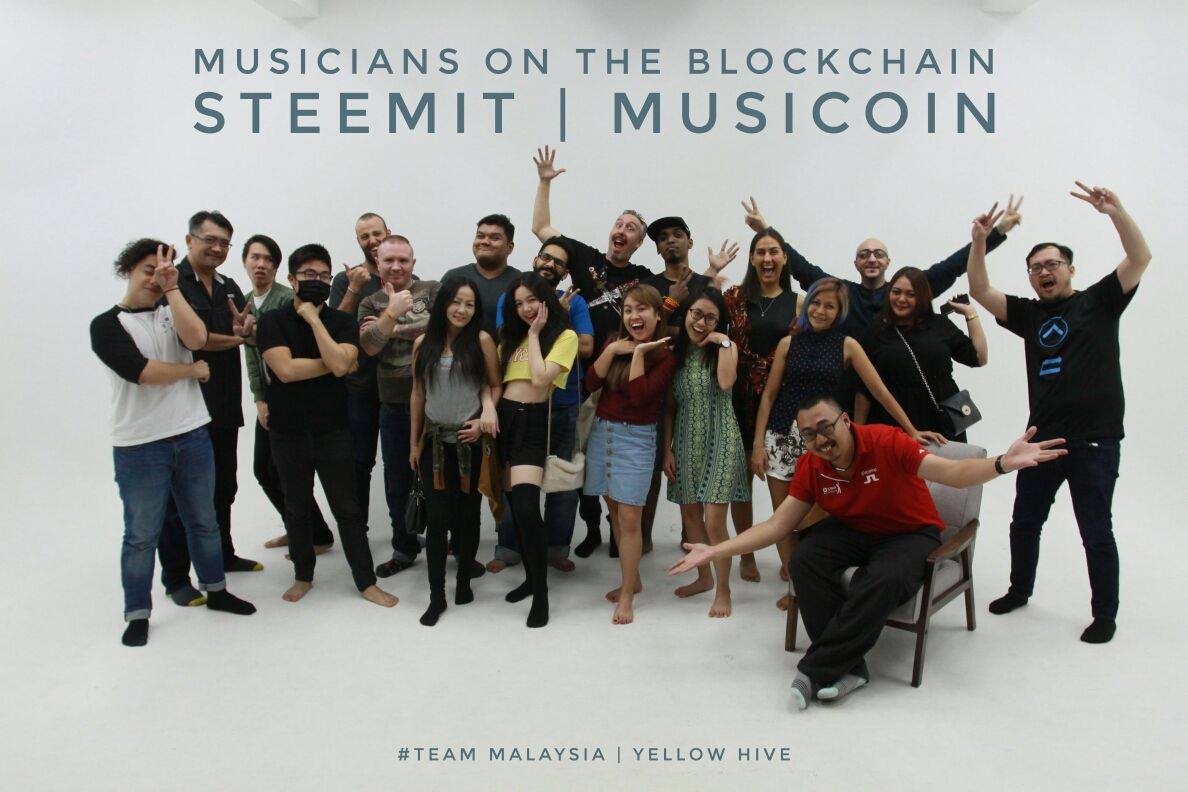 ---
Empowering Musician's on the Blockchain
Our 2nd 100 Degrees for Musicians, Singer & Songwriters was held today at YellowHive the home of @mewnusic . Thanks to all those who attended and the speakers @calebleejl , @djlethalskillz , @vandigital and @edward-ong for the awesome performance ! I'll share it once I got it uploaded.
---
Using the blockchain for your music
The key takeaways during the presentation was introducing a new way to use Steemit to detail your journey in creating your music / album and also a way to promote their music to an entire new crowd.
Also @djlethalskillz shared about using Musicoin to publish their original music online where each time someone listens to their song , royalties are paid to deserving artists and collaborators thru the Musicoin blockchain.
---
Summary
It was a great event with about 20 plus people who attended and we had loads of fun especially in the whiteroom . Who can resist taking photo in the whiteroom !!!