WHY SHARING???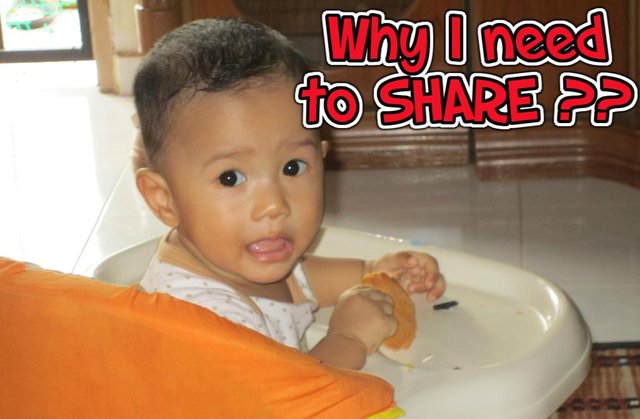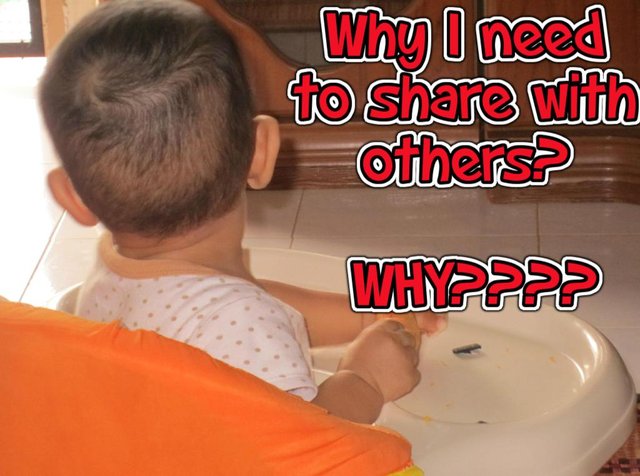 Either we realized it or not….. sharing is helping our own good self instead of just helping others.
As example... By sharing ideas with your family and the people around you, they will get to hear it once. But you will get more feedback from them and be getting you even better prepared for the future in implementing the idea.
Another example, by sharing your secret recipe. The recipe will long last and won't lost in time compared to just keep it by your own good self and one day the recipe will be gone together with you... When you share it... at least someone else can prepare the meal for you as you do and you have saved your own time anyway.
Either we realize or not there's nothing in this world is belong to us only. Everything we share with other such as the air we use to breathe…. We inhaled the oxygen and exhale carbon dioxide… while plant exhales oxygen and inhaled carbon dioxide.
Sharing is like a glass is full of water, can it hold any more? The answer is yes. Yes—if you pour some out. If you want more, you have got to pour out what you have, and then you have the opportunity to receive more.
The bigger the amount you pour out, the more you will receive. When happiness is poured out, you'll get more. When joy is poured out, you'll get more. When the bounty is poured out, you will get more. If you share what you have and become bigger.
The key to making your life really unique and worthwhile is to share what you know because sharing has a certain unique magic of its own.