After a long busy week, it is time to search for some delicious food. My friend and I went to Happy Mansion in PJ again to continue our food hunt but of course we went to a different place to have our lunch. Our 15 minutes journey felt like forever as my friend, who just had his probational driving license, drove me there. I literally felt like I was sitting in a roller coaster, I was trembling a lot and I also did held my breath for quite a few times. Even now at night, my whole body still feel very tensed, I need a full body massage please! After a long period of agony, we finally reached there and decided to go the cafe at the corner of the building.
Hello by Kitchen Mafia. Isn't it pretty? This asian fusion cafe can already please you from the outside.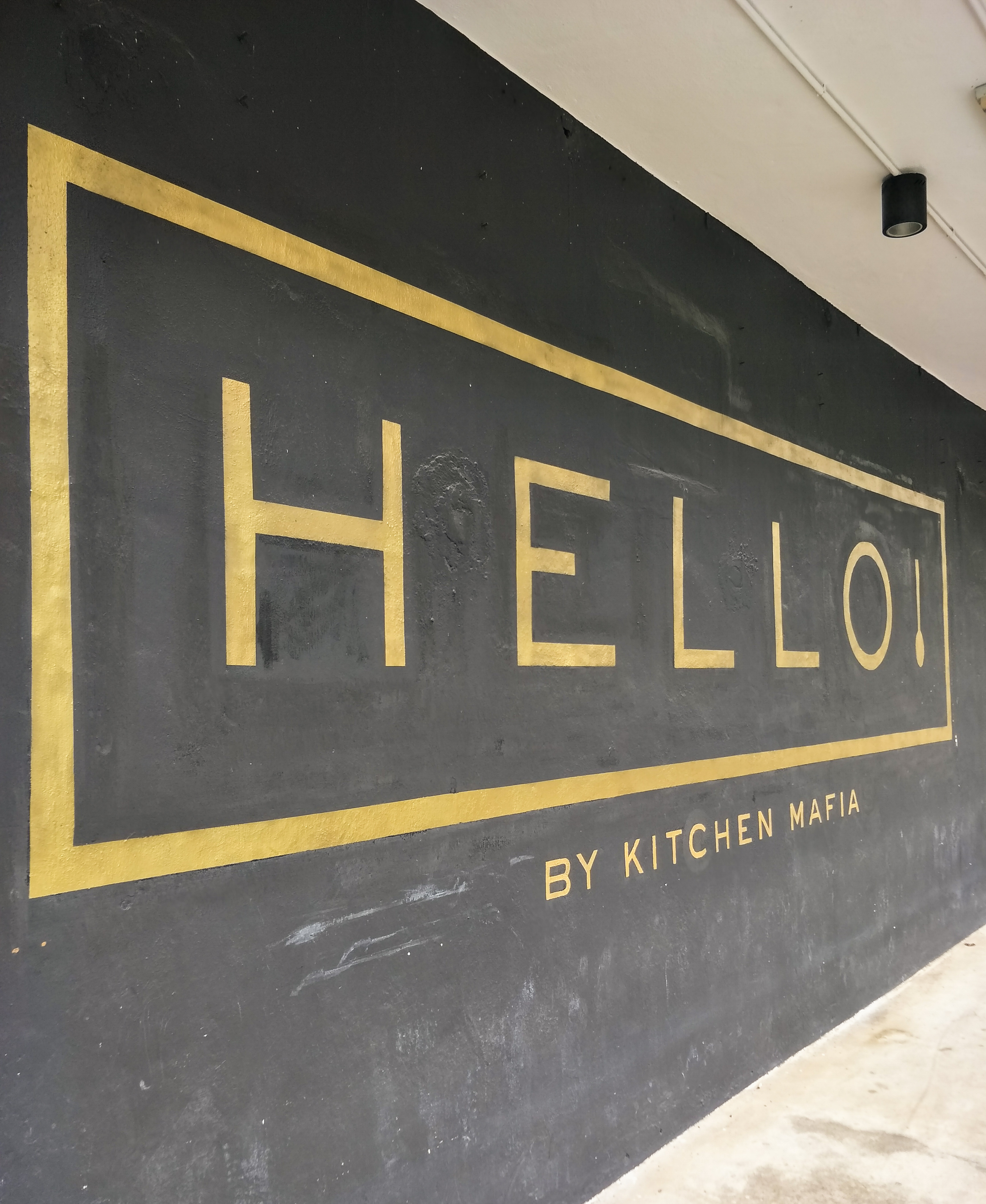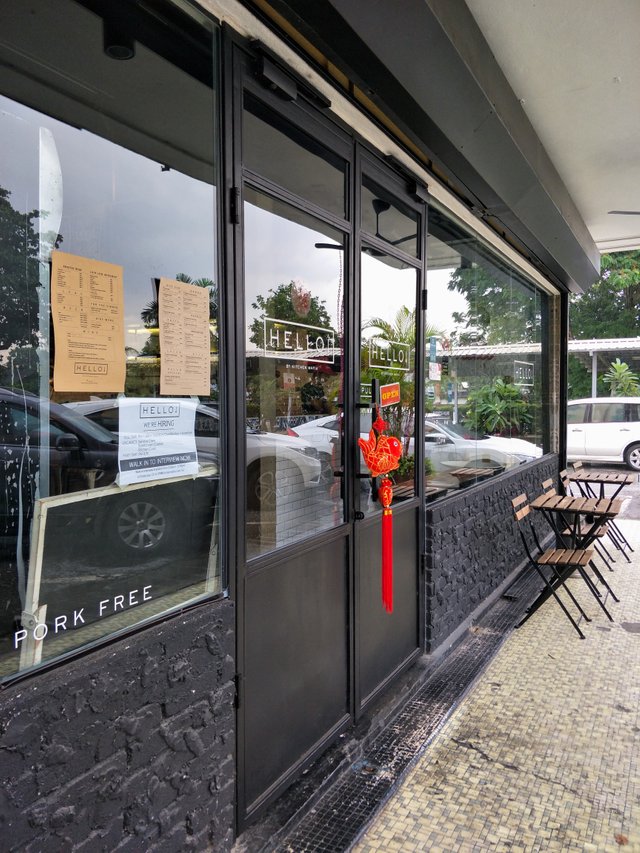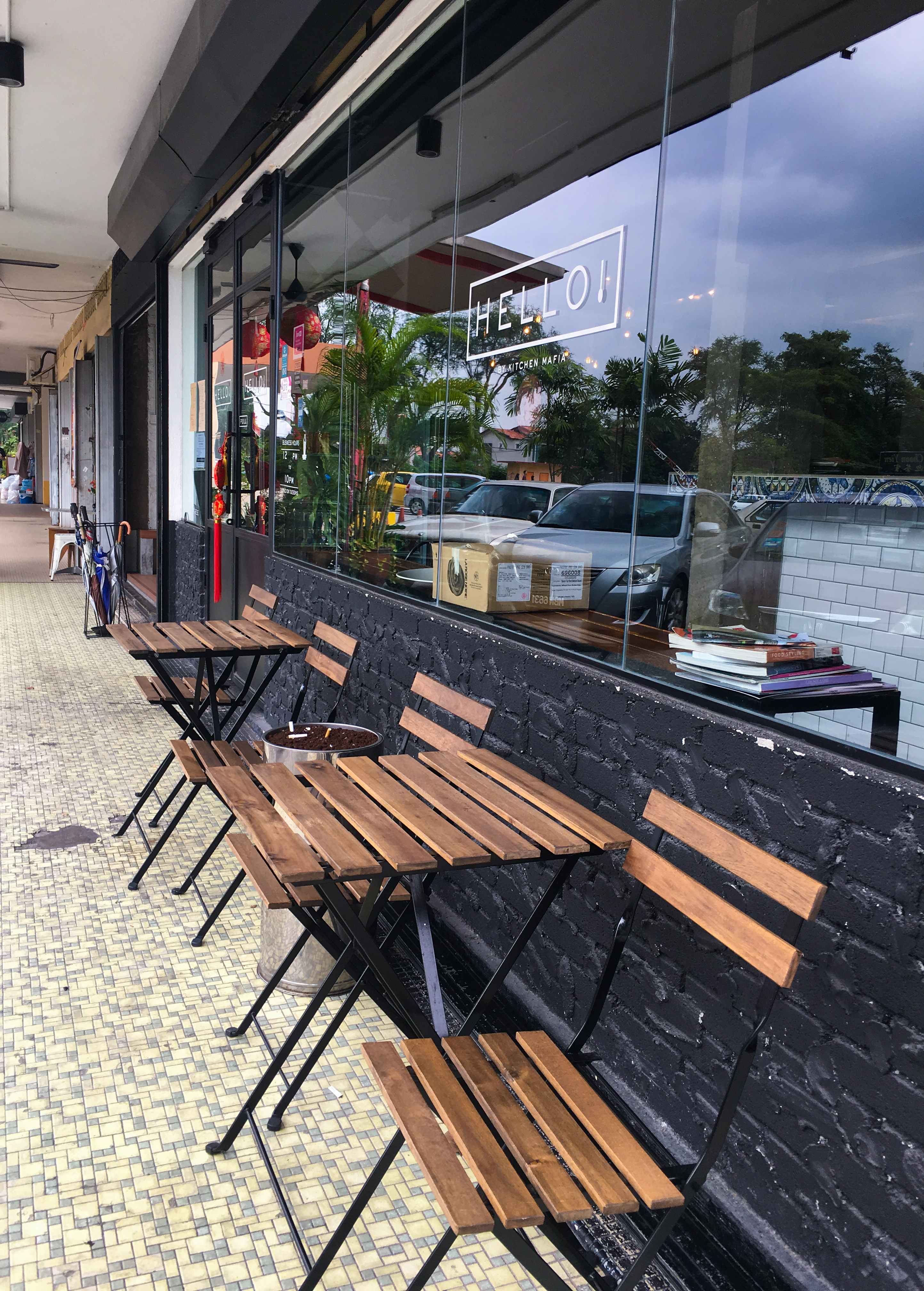 If you want to sit back and enjoy the scenery of the apartments there (haha), sitting at a table outside will be just fine for you. But the scorching sun today made it uncomfortable to do so.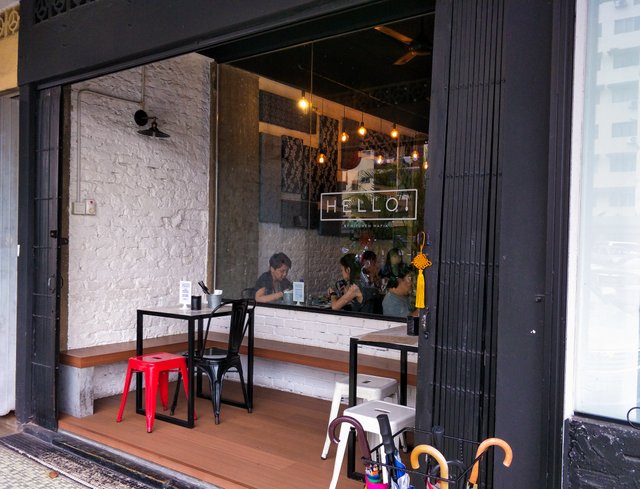 I just love this design!
The interior is black, which my favourite colour. Warm lights and modern furnishing, what could possibly be better than this!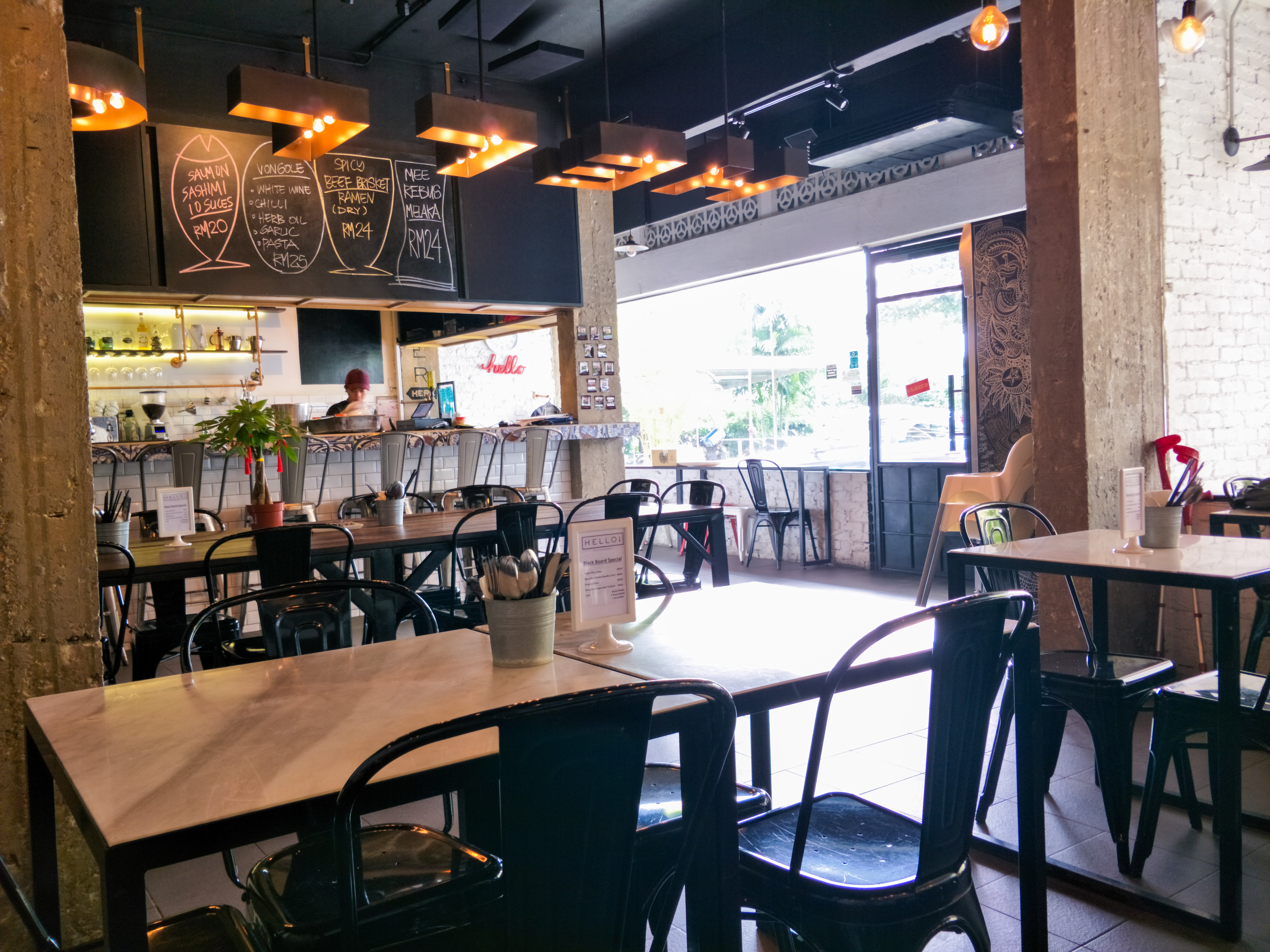 We ordered two pastas today, (seems like I always order pasta when I go to cafes). We had Buttermilk Pasta and Vongole Pasta this time.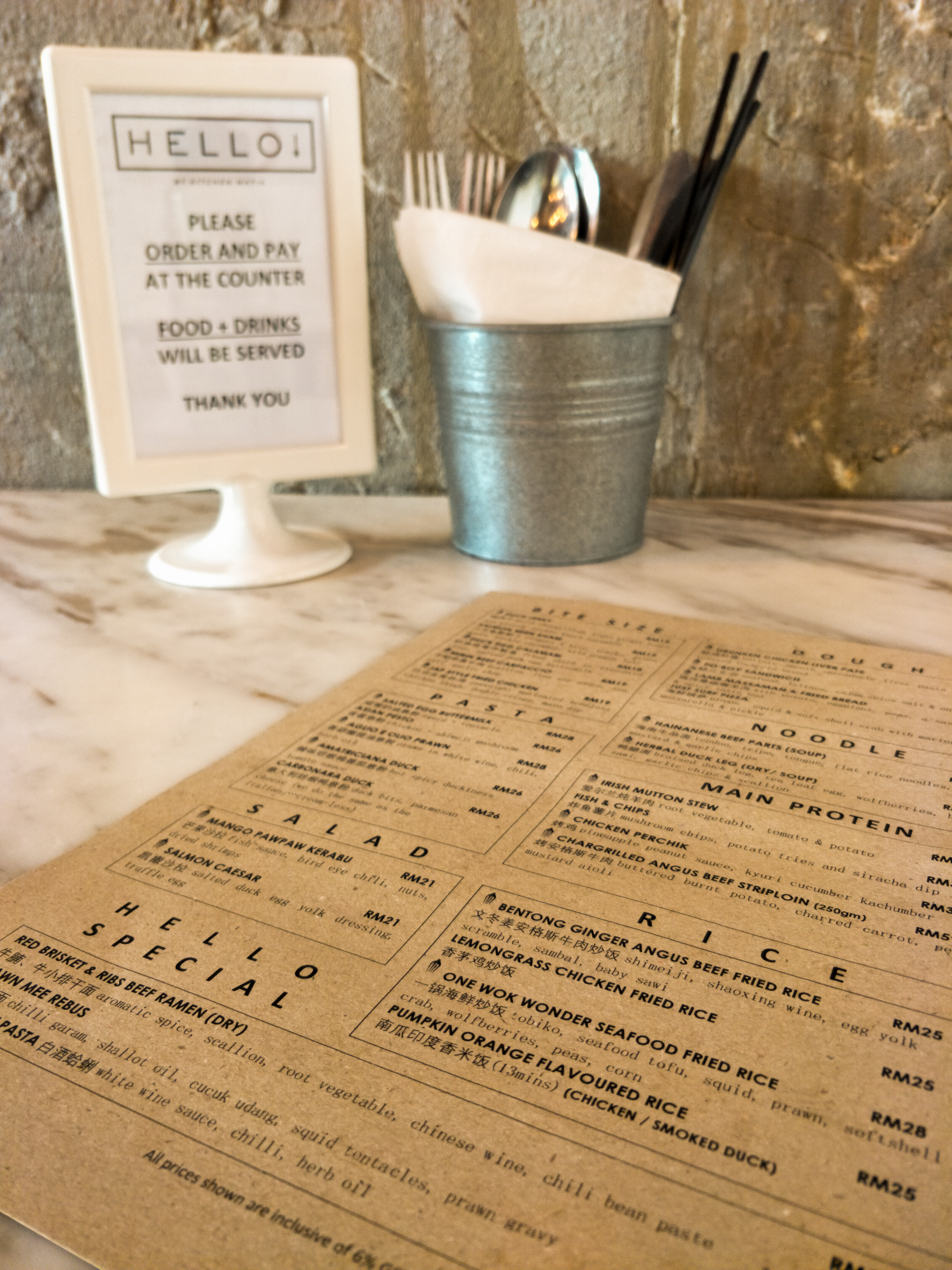 The Buttermilk Pasta is more like aglio alio with buttermilk squid to me, whereas the Vongole Pasta is more unique. I don't even know how to describe this, please see the picture below. It has thick and dense broth, with a very prominent taste of garlic and clams. There is also a very light taste of white wine in between the complexity of the broth. The clams are very fresh and there are a lot of them. It's something new to me and I would recommend this to clam lovers.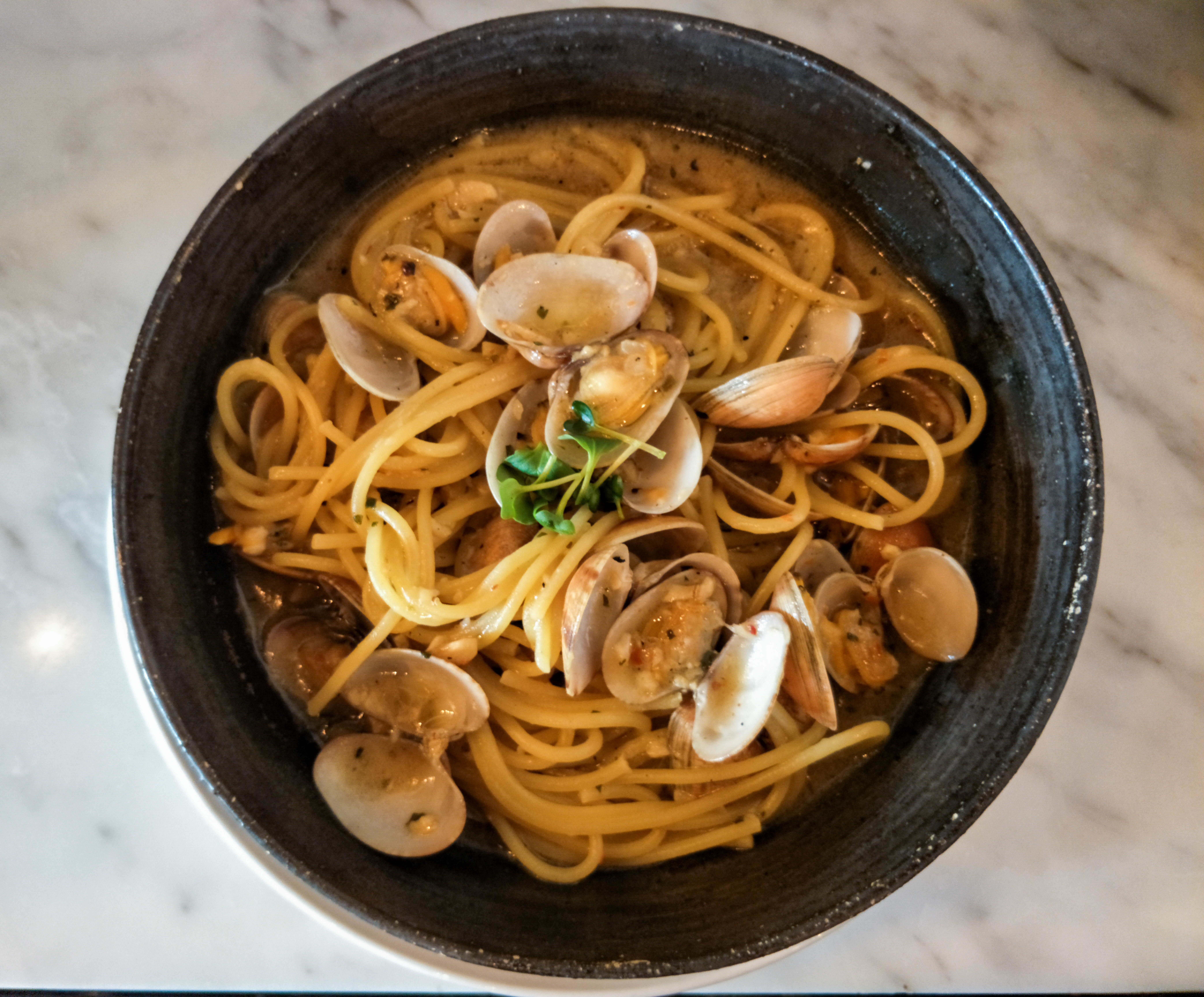 Location: B-G-7, Happy Mansion, 17/13, Jalan, Seksyen 17, 46400 Petaling Jaya, Selangor
Opening hours: 12pm to 3pm and 6pm to 10pm daily (close on Tuesday)
Food rating: 7/10
Price: RM56 for two dishes