I have stumbled across this topic during my revision for finals and find it rather interesting, so I decided to share this little science knowledge with you Steemians!
VENUS FLY TRAP (plant or ANIMAL...?!)
Brief introduction
Just pulling your leg! :) Yes indeed, Venus fly trap is a plant (obviously, duhh...). Venus fly trap is a native to subtropical wetlands on the East Coast of the United States in North Carolina and South Carolina. But it can be found anywhere these days. In fact, you can even grow it in you own house. It is a carnivorous plant so be sure to keep your fingers away from it.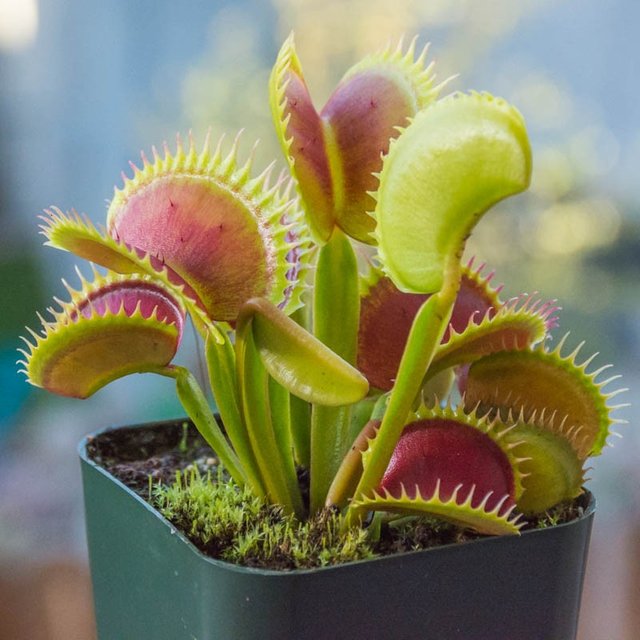 Source
How to grow
Get ready a small pot(I'm sure you don't want to plant a whole garden of this) with good drainage system.
Add sphagnum moss.
Sow the seeds and place the pot under a sheltered place with good air circulation and lots of indirect sunlight.
Feed the plant occasionally with living insects not bigger than the trap.
Do not overfeed it as the trap will shrink and the plant will weaken.
Fertiliser is not needed.
How is it like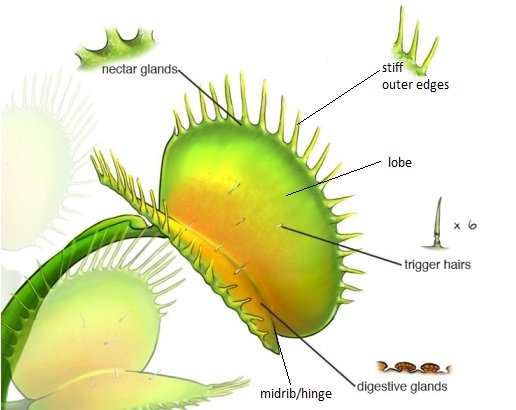 Source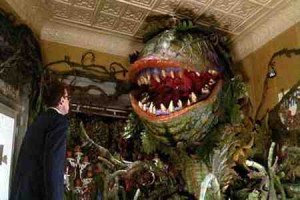 Source
(Definitely not that ugly)
How it feeds
The deflection of sensory hairs activates the calcium ion channels in the cells at the base of each hair. Calcium ions flow in to generate a receptor potential. If two of the hairs are deflected within 20 to 35 seconds,or one hair is touched twice within this time interval, an action potential will travel across the trap. The trap shuts and the insect is trapped inside. If the second deflection is not within the time interval, the trap will not shut. Upon further stimulation of the hairs, the trap will seal completely. Calcium ions are stimulated to enter the gland cells. Then this stimulates the digestive enzymes to be released and finally digestion occurs. The trap opens 10 days later and gets ready for its next victim.
If you have no idea what I'm saying, here is a video for my explanation:

Source
(OUCH! So satisfying to watch! I'm sorry fly!)
What did i told u about keeping your fingers away from the trap!

Source
They are smart
They have two adaptations to avoid closing unnecessarily and wasting energy:
Deflection of a single hair do not trigger closure of the trap, which prevents the trap from closing when it rains or a piece of debris fall onto it.
The gaps between the hairs are not too close to allow very small insects to escape because they would waste energy to digest these insects. (That's one hell of a greedy plant)
---
So are Venus fly trap cute or disgusting or scary???? That's for you to judge. I'll probably grow a pot of it in my room to get rid of those irritating mosquitoes!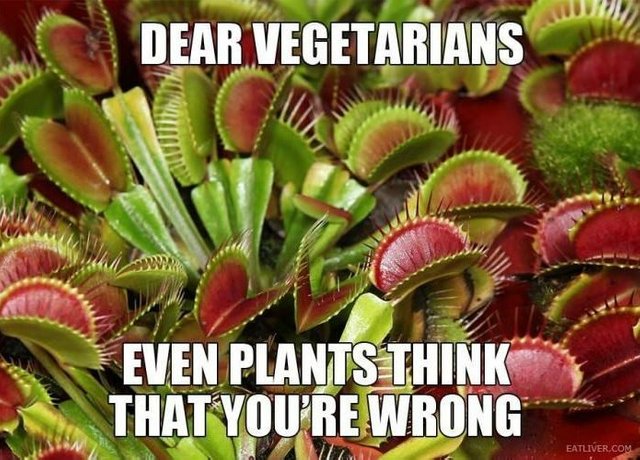 Source
Thanks for dropping by!