I love travelling.  Once I was fortunate enough to be travel to 3 countries in the span of a month.  Those were the days.  Nonetheless, while I don't travel as often as I'd like to, I have learnt a lot from my travels and I thought I would share 3 lessons from my experience.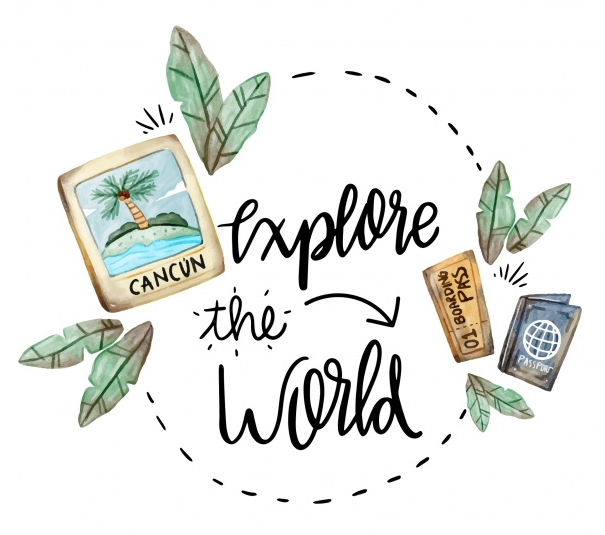 I am a teeny bit too paranoid to be travelling backpacking style so I won't have tips and tricks for that mode of travelling.  And while I am certainly not (yet) a high roller jet setter, I think these lessons that I have learnt in the past years is hopefully universal enough to relate to most travelers.
Lesson One : Travel Clothes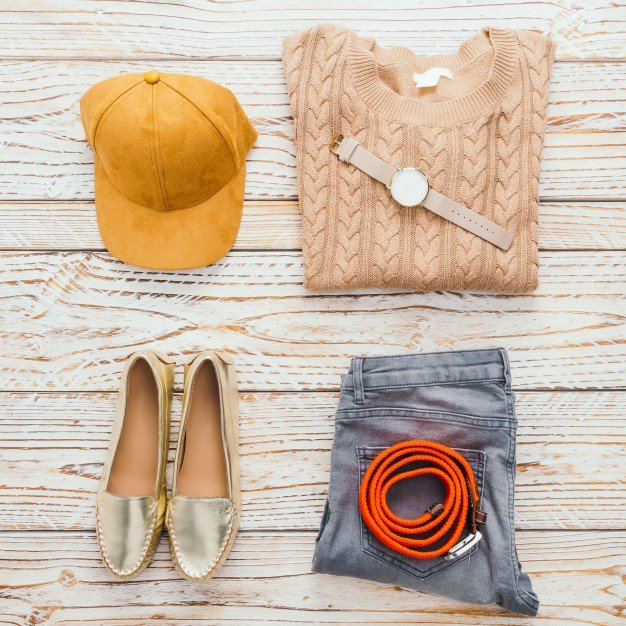 If you've been to airports and took a flight, you'll know the hassle of having to take off jackets, cardigans, belts, etc when you're going through the scanners.  Often times, when I am lining up at the scanning aisles awaiting my turn, a lot of time is wasted waiting for passengers taking off their watches, belts, jackets and even rummaging through their pockets making sure there aren't any coins or keys in them prior to the scan.  It can be frustrating for the passengers in line let me tell you.  And then after the scan, they would pick up their belongings and start putting everything back into place then and there instead of grabbing everything, heading to an appropriate location and then putting everything back in place.  A lot of travelers just enjoy holding up the line.
Point being, it is common knowledge that scans are not optional in airports so this is what I'd do:
Wear clothes that are comfortable and does not require a belt to hold them up (if it's a long haul flight, I would even go as far as wearing pyjamas on the plane)
Check pockets and take off watches before you line up (or if you must, while standing in line). Highly likely you will be carrying some form of carry on bag, which makes for a great storage option for those items prior to scanning.
If you happen to be wearing a jacket, cardigan, scarf or a belt, take them off before you reach the scanning belt.  If you must, have a foldaway bag with you that you can take out for scans and shrink after the scan.
When travelling to colder climates, I have my go to cold weather wear that doesn't eat up space and is lightweight to boot.
A lightweight fleece water resistant jacket that I got from Marks & Spencers 8 years ago in Hong Kong. This keeps me snug and warm enough in London summers and Australian winters.  Generally my cold weather staple.
Heattech tank tops and thermals from Uniqlo which I can layer underneath clothes.  I love these because they keep me warm, they are lightweight and not bulky at all like traditional thermal wear are.  If it's going to be extra cold or you're sensitive to the cold, Uniqlo has an even warmer version of their Heattech clothing.
A bubble jacket that is great for much colder weather and snow.  It can be layered on top of the 2 items of clothing above and is just great to keep me warm.  Best part?  It's super lightweight and folds into a little cylinder (comes with a bag too!).
Sometimes, I'd throw in a shawl too which keeps me cosy on the plane and might come in handy if it's still cold.  Also, when travelling, I like to bring mostly staples and items of clothing that I can mix and match.  I want to save my luggage allowance for things I might buy when I travel instead of just lugging back the same things I had brought.
Lesson Two : Luggage Allowance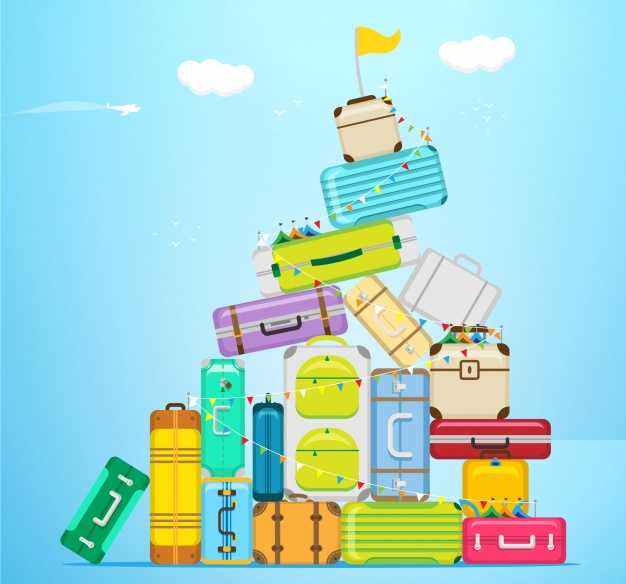 When you're travelling with AirAsia, you have the privilege of purchasing the luggage allowance you need up to 50kg depending on where you're travelling to or from.  However, most airlines don't offer the same option to their travelers.  Most Economy class seats come with a total 30kg allowance and you're allowed 2 suitcases to make up that allowance.
If you tend to shop a lot when travelling, which can happen as some destinations offer an amazing shopping experience at a small fraction of the price elsewhere in the world, 30kg might not be enough especially if you're on a solo trip.  Let's face it, if you're travelling with a few people, at least, you'll get to distribute the weight a little.  Sometimes, we get carried away with buying things that may not fit into either our bags or our luggage allowance which means you can either pay the exorbitant excess baggage fee at the airport, or ship it back home via courier.
On our trip to London last year, my brother and I seemed to have amassed a collection of books which would have taken up the luggage allowance we had considerably.  We then checked the interwebs and found that it was way cheaper to just ship them back.  So we visited the closest courier agent and bought the box to ship back.  Problem solved!  Here's where we went wrong though : we had put the senders' address to our hotel room and the number to our travel SIM.  This resulted in the courier service rendered unable to contact us to inform that there was a shipping document missing.  After working with the local courier office back home, we tracked our package, sort out the shipping document and finally got it sent to us.  Phew!  So ladies and gents, do put your actual living address and phone number on the airway bill.
Lesson Three : Jet Lag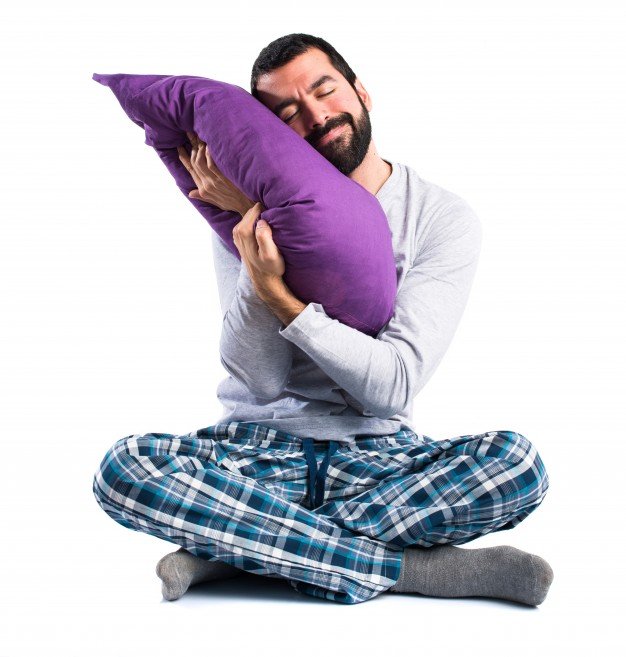 In my lifetime, I have only experienced jet lag a couple of times when I was a kid.  As I grew older, I found ways that worked for me to overcome the problem.  It probably also helped that as I grew older, my sleep patterns have changed dramatically as well.
Here's the bane of many travelers -- jet lag.  Especially true when you travel to the opposite side of the world where their day is your night and vice versa.  There is a theory about staying up in the flight if you're arriving at your destination at night and sleeping in the flight if you're arriving at your destination in the day time.  Frankly this does not work for me because I'm pretty good at sleeping in planes.  To me, it's like a timeless zone where the world revolves around the hours of your flight.
What I've learnt though is that it really is a state of mind.  What I mean by this is, you need to convince your brain of the timezone you are in.  Believe me, your body clock will adjust to the timezone you are in and you won't be feeling lethargic or like you hadn't gotten enough sleep the night before when you trick train your brain to be in control.
For instance, if you're flying from Malaysia to New York, the time difference is 12-13 hours depending on whether or not it is Daylight Savings or not.  As far as I know, there are no direct flights for this route and you would have to transit in different airports before reaching your destination.  The whole stay awake and sleep in the plane might not work out to well if you need to disembark and get back on the plane, no?  So, especially during the last leg of the route, the most important part if knowing what time you are scheduled to arrive and convince you mind that you are already in that timezone and stay awake or sleep according to your regular pattern.  I've explained this method to my family members and it has worked for them so far too.
Maybe next time I'll share what I've learnt about packing for travels?
Lots of love, Adelina