I've now collected 2 silver coins from @o07 and wanted to say thank you again!!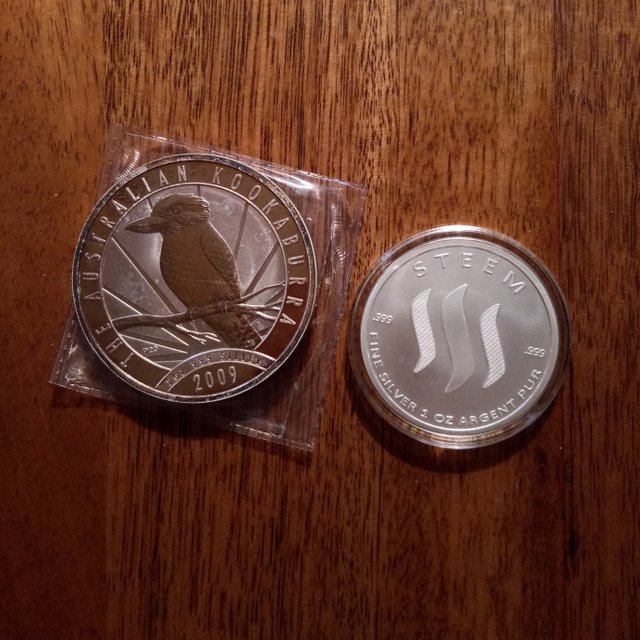 The coin on the right (smaller one with Steem written on it) I won from a gif contest for Easter. The one on the left I won from a raffle at the Adelaide Steemit meetup.
On @o07's main page he runs gif contests. Every day he runs a contest where he rewards for the best gif based on the topic. Prizes are either SBD or a silver coin! They're super simple to enter, he has the rules on each post.
The second coin I got at the Adelaide meetup. There was a raffle thing where they collected the name tags and drew one for the winner. My sister @izzydawn was actually the one picking the name. There must be some psychic connection between us. (don't worry, there was no way she could have cheated)
This was my second meetup, and unfortunately my last for a while. I met quite a few new people including @isabeldorastorey and @wildflowerjessi. It's so great meeting new people and hearing their stories and what they do! I also heard that we broke the Australian record for people at a Steemit meetup... we got 18 this time!