I've been couped up here at the new Sunshine Coast University Hospital waiting to undergo some more tests tomorrow. I've had plenty of time to get out and explore the facilities and have been impressed with the public artwork and gardens. Here is a few of the artworks unfortunately I've not been able to find any info on them but love how public art can improve the space it sits in.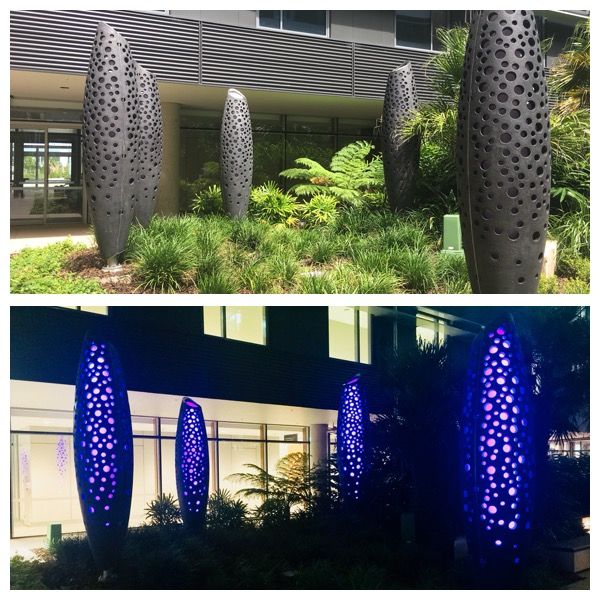 This one reminds me of the central structure of the banksia flower after the outside has been burned off by bushfire. I love how they light up at night.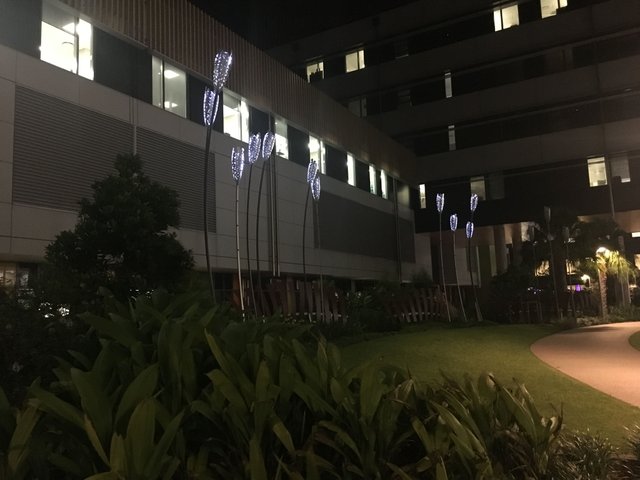 These lights are like the flower stalks of the native kangaroo grass.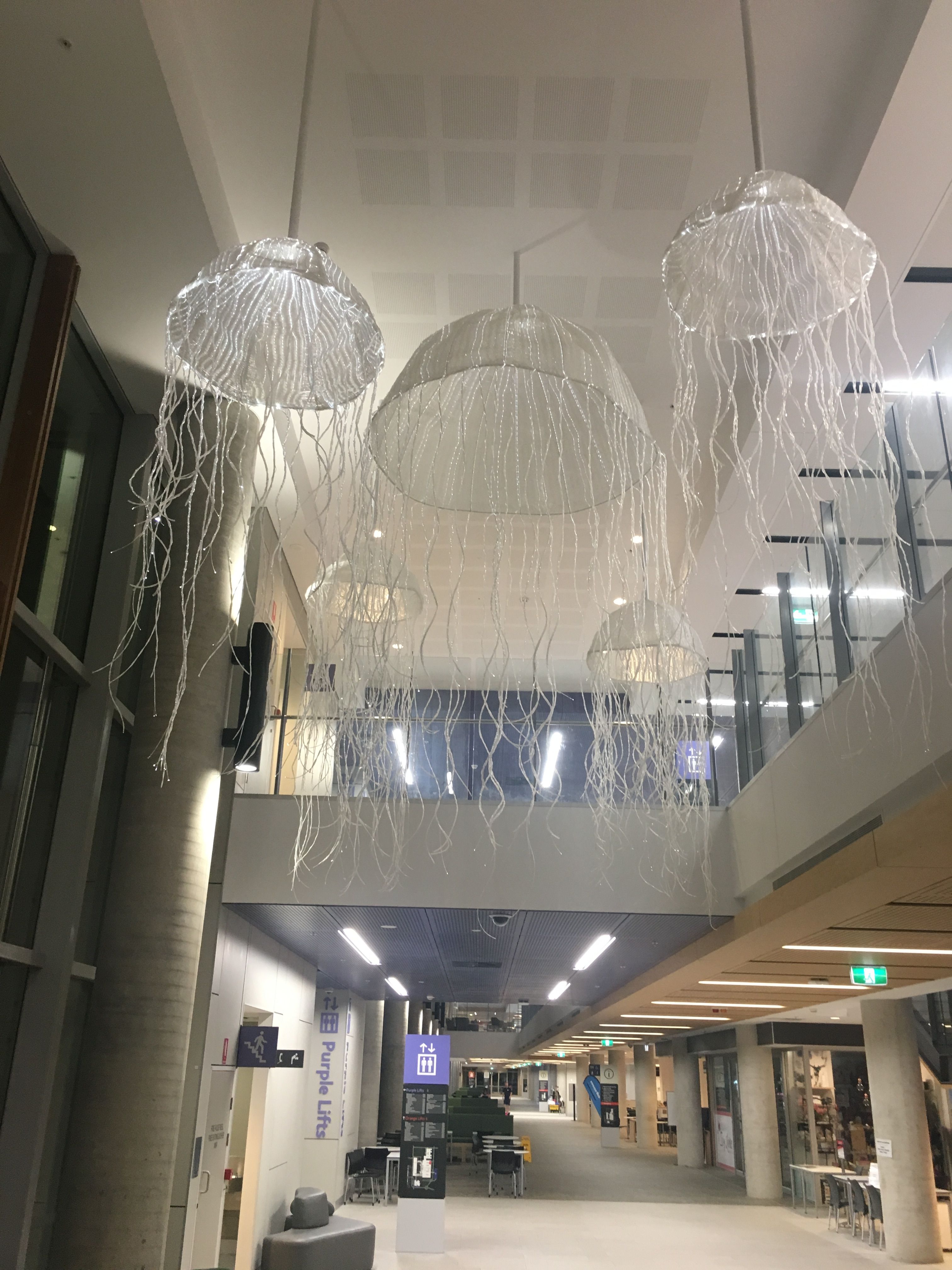 These jellyfish hang above the entrance foyer.
I'm sure there's more in some of the private courtyards in other areas of the hospital.