This #chocolate truffle recipe is slammin.... honestly. I have tried a few raw vegan desert recipes and sometimes it takes a bit of practise to make a good recipe on the first go, other times I hit the ball on the head and create a crackin masterpiece.
This is by far one of the easiest and fail proof raw recipes I have tested and it consists of 3 ingredients only!
Ethically sourced #Cacao powder ~
Ripe #Avocado
#Dates
Simply soak the dates in boiling water for 10 minutes, drain the water ( you can use access date nectar in a smoothie to sweeten! )
and blend with hand mixer or food processor the ripened avocado, dates and a few tablespoons of the cacao.
Then chuck the batch into freezer for 10-15 minutes-just enough time to chill and help form the truffle bites.
Pull batch from fridge and use ice cream scoop or spoon to scoop out mix and start rolling the #truffle mixture between your hands to create tasty little bites! If you want to get a little creative you can roll them in chopped nuts, shredded coconut or dust with cacao powder if you are a fan of dark chocolate.
You can pop them back into the freezer or store in the fridge to keep .
Et Voila.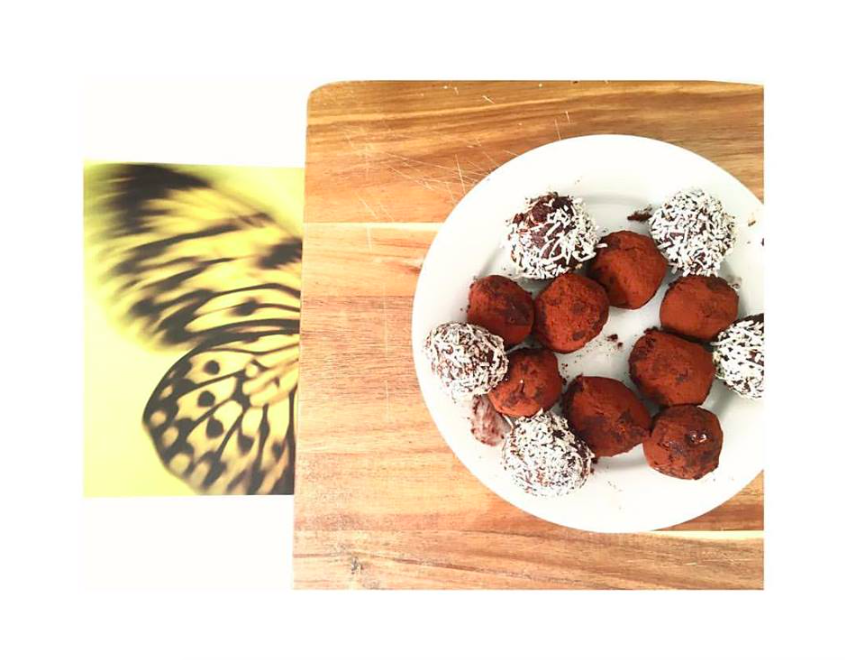 #Vegan, Healthy, creamy beautiful truffles to indulge in.... You would think avocado would taste funky BUT I assure you it tastes just like typical truffle or dare I say..... better ?
-check out my insta and follow me there for latest updates
https://www.instagram.com/scarlettzion/
New website will be up soon! Follow me for more inspiration !
x