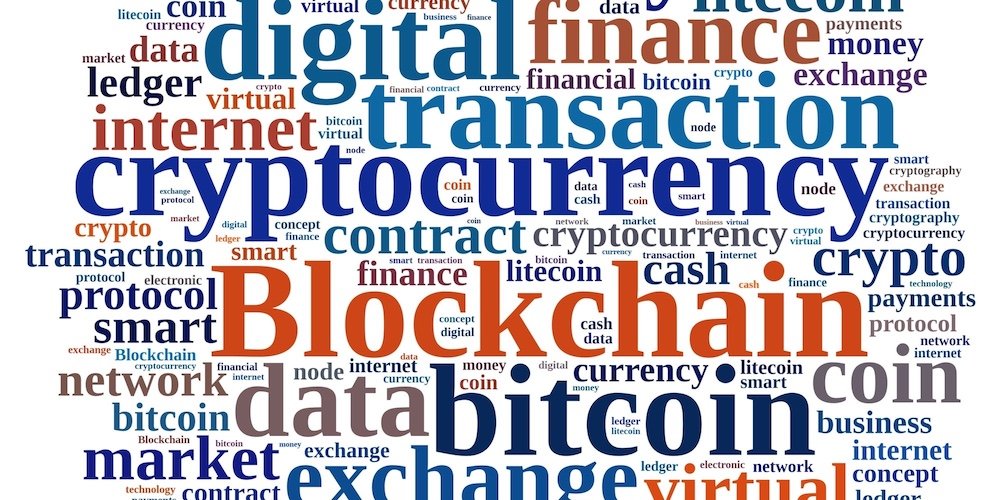 Introduction
When wanting to research Cryptocurrency it can be a daunting task as there is a lot to learn. I often get asked for the resources that I use to keep up with the entire crypto space so I've decided to write this guide which outlines all the sources I use and would recommend. I mostly follow Ethereum and the ERC-20 tokens that run on top of it so there will be bias towards Ethereum information since I know more about it. Enjoy :)
General News
The below subreddits are a great aggregate of information. The comments usually also include talk on prices or whether someone feels bullish or bearish on a particular crypto asset. Keep in mind that these comments are usually posted in order for a person or group of persons to pump their own asset up. I wouldn't take any trading advice given on these subreddits (or any online forum) too seriously. Remember to do your own research.
Bitcoin subreddit - Bitcoin related news
Ethereum subreddit - Ethereum related news
General crypto subreddit - News related to any other crypto asset
I also follow subreddits for any crypto asset that I'm interested in as I've found it is the best place to get information (but remember to take the comments with a grain of salt).
CoinTelegraph - Bitcoin and Ethereum news site
CoinDesk - Alternative to CoinTelegraph
EthNews - Ethereum focused news
CryptoInsider - General crypto news
Times of Ethereum - Notable events calendar for Ethereum
Ethereum blog - The official blog for Ethereum
Personally I mostly just visit the subreddits for any crypto I'm interested in as they tend to aggregate and link to the source of the information (which is usually from the websites above anyway).
Trading related websites
Popular Trading Exchanges
Below is a list of the most popular trading exchanges for a variety of crypto assets. They are not listed in any particular order.
Initial Coin Offering Resources
ICO's have become a very big space in the last few months and have attracted a lot of attention (both good and bad). I use these resources to track upcoming ICO's as well as ICO information and how they perform vs BTC or ETH.
ICOAlert - Comprehensive list of active, upcoming and completed ICO's. They also provide ICO reports.
ICOStats - Track ICO performance
ICO Analysis - Analysis of various ICO's and crypto assets
Block Explorers
Note: ERC-20 tokens are displayed on Ethereum blockchain explorers.
Blockchain.info - Bitcoin block explorer
Etherscan - Ethereum (and ERC-20 token) block explorer
Ethplorer - Alternative to Etherscan
Social media
Twitter
One of the fastest ways to gather real-time information is through Twitter. Pretty much everyone involved in the crypto space is on Twitter and a lot of them post regularly. It's an awesome way to both keep up to date and stay in touch with various people in the space. Rather than listing every single person to follow, you can go through the people I follow - they are mainly crypto and cyber security related.
My Twitter: https://twitter.com/sassal0x/following
Twitter's recommendation engine is also pretty sweet so once you start following a few different people they will suggest more people to follow in the space.
Facebook
I follow the Facebook pages of any crypto asset that interests me. It's not as fast as Twitter but if you miss anything on Twitter you will probably catch it on Facebook. There are also tonnes of crypto Facebook groups you can find by just searching terms like 'blockchain' or 'cryptocurrency'.
YouTube
There are a couple of channels that I follow on YouTube, find them below.
Andreas Antonopoulos - Andreas has been in the crypto space for a very long time. He is the author of the 'Mastering Bitcoin' series and the upcoming 'Mastering Ethereum'.

Epicenter - A cryptocurrency podcast on YouTube
Slack
Slack is a group messaging platform that pretty much all the crypto companies use. They will have a link to sign up to their own Slack on their website. You can jump into any of their channels and follow along or chat with the team.
Mailing lists
Another great way to keep up to date is by signing up to the company's mailing list. Most companies will send out regular updates so that if you don't use Twitter or Facebook you can still stay informed.
Development related
If you're interested in crypto/blockchain development, here are a few resources to get you started.
Ethereum github page - Development page for Ethereum and related clients
Go-ethereum gitter - Community based around development of the Go client for Ethereum
Bitcoin Core github page - Development page for Bitcoin core
Introduction to smart contracts - Tutorials on how to make your own smart contracts using the Ethereum Virtual Machine (EVM) and the solidity language
Ethereum docs - General documentation for Ethereum
Cryptocurrency Wallets
Ethereum wallets:
You should be able to use these above wallets for any ERC-20 Ethereum token (make sure that it's supported before you do).
Bitcoin wallets:
Other cryptocurrency wallets:
You'll find all the other crypto wallets on the specific cryptos website. Some of them are more technical to set up than others but they all usually work in the same ways.
Recommended reading material
Miscellaneous
Flippening.watch - Various metric tracking for the battle of Bitcoin and Ethereum
Eth Gas Station - Information on the state of the Ethereum gas market
EthMining - Ethereum mining subreddit
EthStats - Ethereum network statistics
BTC dominance chart - Bitcoin vs the world
State of the dApps - List of all the decentralized applications utilizing Ethereum
Ethereum Meetups - In your area
Ethlance - Freelance marketplace that pays in Ether
MetaMask - Ethereum in your browser
What is Ether? - Official explanation from the Ethereum core team
I've probably missed a few things so feel free to add your own in the comments and I'll amend them to the list!
Thanks for reading :)
If you found this post valuable, please upvote, resteem and follow :)