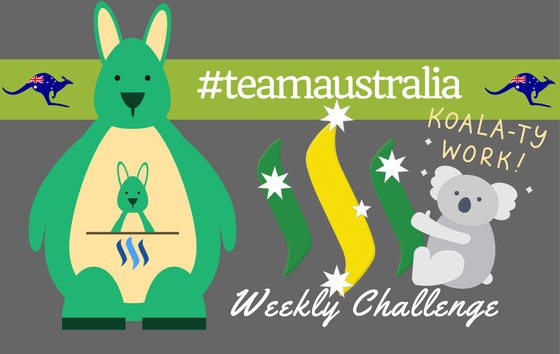 ---
G'day mates! It's time for #teamaustralia's weekly challenge. I'll be hosting this challenge myself and everyone is welcome to participate. I will simply ask a question in each challenge and all you have to do is answer the question in the comment section below. I will then pick and announce the winner in the following challenge. EASY PEASY!!!
Question of the Week
This week's question is about taxation. As you know, the financial year in Australia is about to finish and it's time for Aussies to pay taxes. What do you think about taxation in general? And what tips do you have about taxation, especially taxation in Australia? Please let us all know in a nice comment below! Cheers :]
Important Note
This is a trial run and I may or may not continue doing this depending on how it goes the first time. If you like the idea and want to see me do this every week, please consider supporting the challenge by participating in it. If it goes well, then I will not only continue doing this but will also consider increasing the prize pool and perhaps even the number of winners.
Terms and conditions of the Challenge
You don't have to be an Aussie or in Australia to take up the challenge. You can be anybody, anywhere in the world. Evreryone is welcome! However, you do have to upvote this post and resteem it, otherwise you won't enter the draw. The winner will be manually picked up by myself.
1... 2... 3... GO!!!