I don't know if this means I'm getting old... but one thing I've really been enjoying lately is walking.
It's a habit that my girlfriend and I have fallen into where every night after dinner we'll go for a walk and explore the city we live in.
It's amazing the things you find that you've walked past 100 times before and never noticed. I'm away for 6 months of the year with work, so it also gives us a chance to talk and reconnect that you just won't find while binge watching Netflix.
Pro Tip: Difficult conversations are wayyyy easier to have when you're side by side, like walking or driving, rather than sitting across a table from each other.
You also get to find cool stuff like this!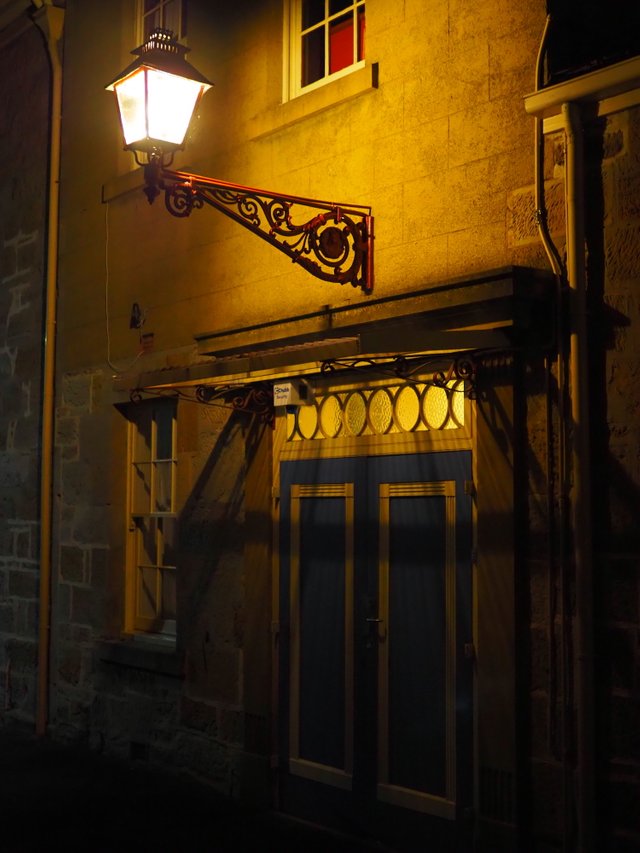 | | |
| --- | --- |
| Category | Architectural Photography |
| Settings | ISO 3200 25 mm f/1.8 1/60 sec |
| Camera | Olympus OMD E-M10 mkiii |
| Lens | Olympus M.Zuiko 25mm f1.8 |
| Location | Hobart, Australia |
---
Shawn Achor's "The Happiness Advantage" taught me the power of gratitude
Let's spread some across Steemit! If you want to comment but don't know what to say, just tell me 3 things you're grateful for today and why. If you're struggling to come up with ideas try:
Something temporary (your coffee, the sunshine)
A person
An object
Recent double blind placebo controlled studies have shown following @lifeofryan also greatly increases happiness :)