Pro Futsal Round 9 - Recap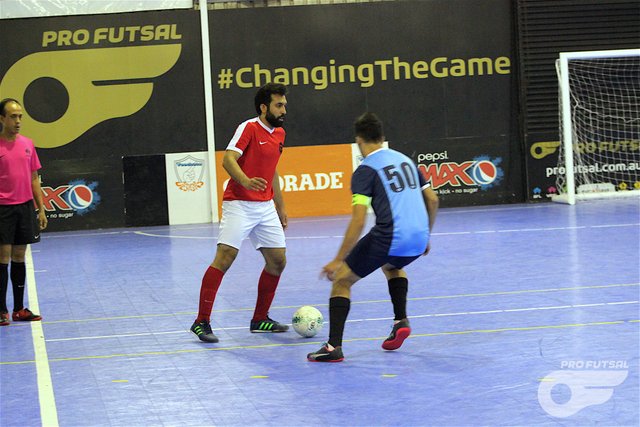 ---
Cockburn EWA did themselves plenty of favours as potential league and playoff winners, with a resounding 9-4 victory over Spearwood Lions to open round 9 of the Pro Futsal WA State Futsal League.
---
With Fremantle and Claremont Cambio Cumbre drawing 1-1 thanks to a last minute Nestor Fonseca equaliser, it is young guns in Cockburn who head to the top of the pile, by a solitary point.
---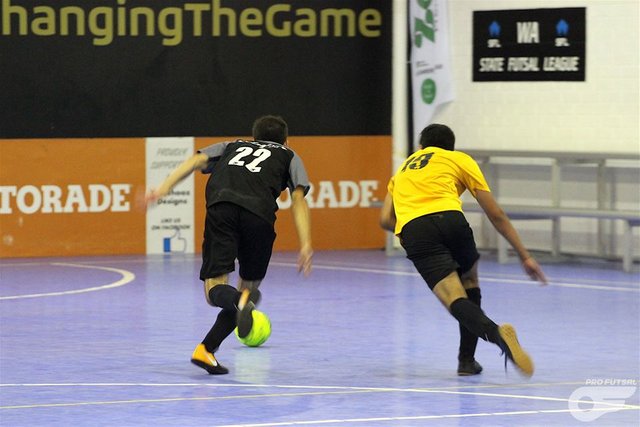 ---
While Fremantle seem to be suffering without their injured starlet Danilo Neves, Cumbres youth seem to have responded to media criticism labelling them as not quite ready for the big time as they split the points with the favorites Fremantle.
---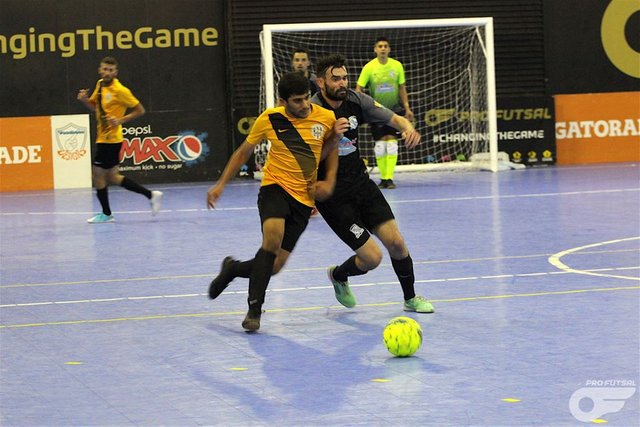 !
---
Saturday's livestream action saw somewhat of an upset as South Perth tamed the Canning Ultra Tigers 3-1 in a scrappy affair. Canning were unable to recapture their Cambre killing form of barely a week ago, and conceded in the first minute of the match and never really recovered. They did equalise early on in the second half but that was quickly snuffed out by some Massimo Basolu brilliance as he turned on the flair to assist Tony Sips to quickly retake the lead before Rodjica made the points safe in the dying stages.
---
The final matchup of round 9 pitted Stirling Braza against Murdoch Warriors who needed to respond to South Perth's victory to pull themselves off 8th place on the ladder. Stirling, without superstars Brauner and Mello were still strong enough to overcome the Warriors, thanks to a man of the match performance by Adriano Martino who proved decisive in the end. For the Warriors, its bottom of the table, and they will need to respond quickly, if they want to remain in the top division of WA futsal next season.
---
Regards,
Football Commentator | Analyst
PERTH, WESTERN AUSTRALIA
---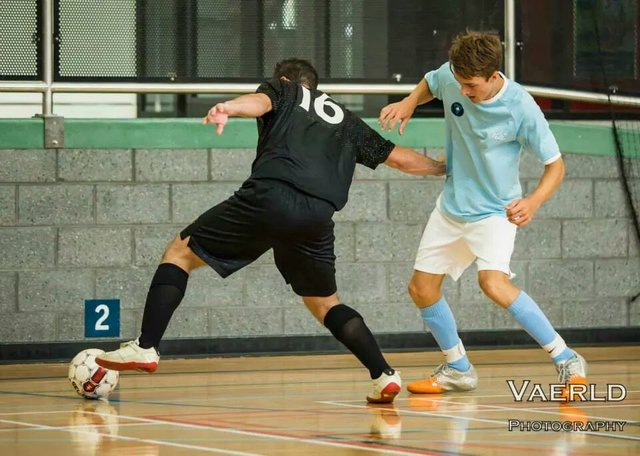 ---