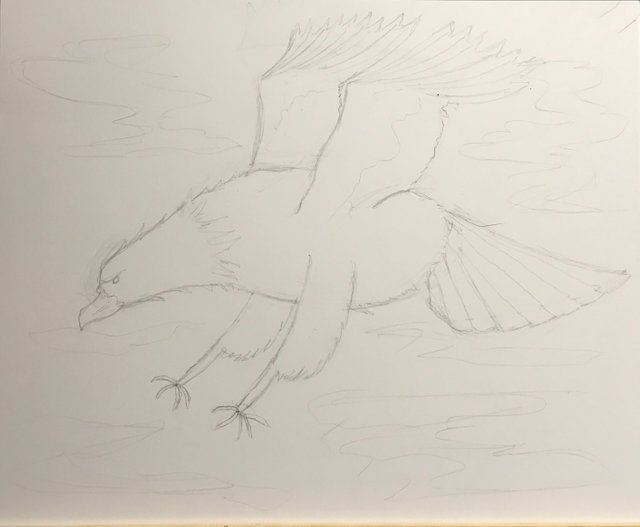 The first thing l did was start off with basic shapes, the body, then the
head, back feathers, legs, wings and feet.
Then we started adding more detail to the face, beak and body.
My goal is to have them add more variety of line thickness to
the subject then add shading to the falcon, sky and clouds.
What makes this lesson different from the last time l taught is
I really want them to focus on what they are drawing and not
be afraid to loosen up. September tenth l will start
posting drawing lessons for people to enjoy and learn.