Hello,
I am new to Steem and this is my first post.
We wanted to share a visual analysis we are working on, so I present the first version of the simplified
Unsinkable.io Visualization of Crypto Capabilities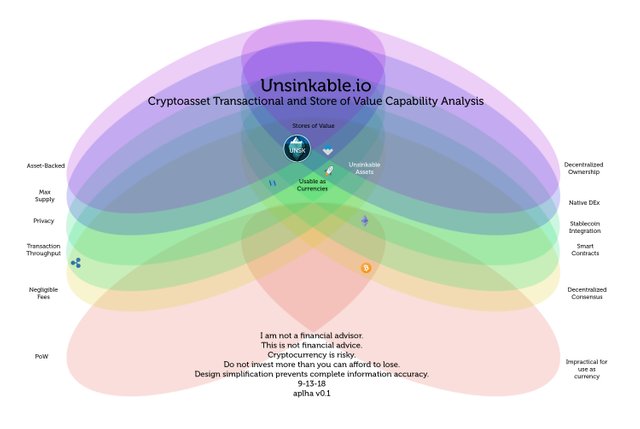 This is only a first attempt, and we are still gathering data on various networks.
For this image we had to greatly simplify the information and can't show every detail and relationship in such an appealing format.
This is a collaboration with @unsinkamoto who has the more detailed diagrams on his post.
Please let me know what you think, and for more educational content, please check out
https://www.unsinkable.io/