Top 5 Uber Clone Apps Of 2021 That Can Help You Get Started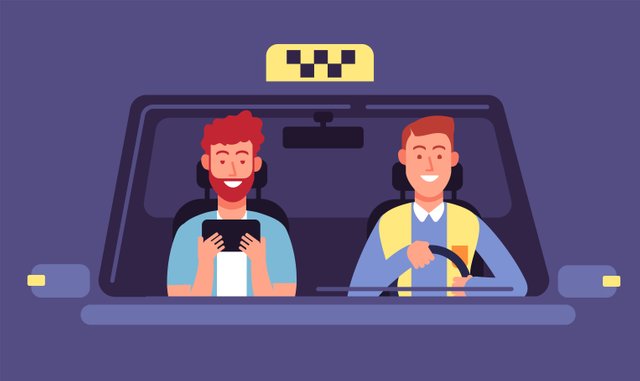 Ever since the launch of Uber, many entrepreneurs started creating their businesses inspired by Uber.
To help entrepreneurs realize this dream, many tech companies provided Uber clone app solutions that can be customized to suit their business goals.
But, 'too much of anything is good for nothing.'
Right now, there are hundreds and hundreds of Uber clone apps available in the market.
They're not often in great quality. This became a huge challenge for business owners.
Hence we decided to showcase the five best Uber clone apps that an entrepreneur can choose to get started in building their dream startup.
5 Best Uber Clone Apps of 2021
Let's get started with the scripts that made their way to the top of the list,
Wooberly is an on-demand Uber clone app proudly presented by RadicalStart. RadicalStart is a technology company that helped around 300+ entrepreneurs to launch their dream businesses.
Wooberly Uber clone app is built with Flutter, the latest technology developed by Google. Flutter enables Wooberly to be scalable and completely flexible.
Benefits of choosing Wooberly are,
It is cost-efficient
Wooberly is scalable from your first user to million users
It offers 100% source code
Suitable to business of any sizes
Free app submission
Free white labeling
24/7 tech support
Multi-currency and language
Wooberly offers,
Geo-fencing
Multi-language and currency
Stripe and PayPal integration
Dynamic routing
SOS assistance
Live tracking
In-app wallet
Get to know more about Wooberly at — www.rentallscript.com/uber-clone/.
You can also contact them via WhatsApp.
Interested to learn about the workflow? Check out the video below.
2. HireMe Taxi
HireMe Taxi app is one of the best Uber clone apps of 2021 that you can make use of to start your on-demand taxi business. HireMe taxi can also be customized to suit your business goals.
Benefits of Hireme taxi are,
100% customizable
User friendly
Free tech support
Server installation
3. Cabso
Cabso is developed and marketed by Appkodes, a software development company from the south of India. Cabso is built with MEAN stack technology.
Benefits of Cabso are,
Multi-language and currency
Payment gateways
In-app wallet
4. Apporio
Apporio offers a taxi app solution that can be used to start your on-demand taxi business instantly.
Apporio offers,
Geo-tracking
Ratings and reviews
Social media integration
Map integration
5. RebuStar
RebuStar is an online taxi booking script that is 100% customizable to businesses of any size. It is also built using the MEAN stack framework and offers features such as,
Wallet option
Promo codes
Real-time navigation
Stripe payment
These are the best Uber clone apps available in the market right now. It's your choice to choose the best among others.
Some tips to choose the best Uber clone apps in 2021,
Focus of technology [Old or Latest]
Company's previous works
Features it offers
100% source code
Summing-up
We've listed the best Uber clone apps of 2021, that you can choose to build your taxi app. Pick the best software solution to get your dream business started.