(My Eastern New Mexico News column for May 3, 2017- I am contractually prohibited from posting the entire column anywhere other than the newspaper's site for 30 days. Sorry.)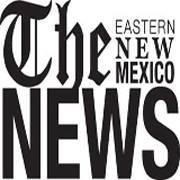 I love libraries, parks and zoos. However, I'm not selfish enough to believe other people should subsidize things I enjoy. For me to force someone to hand over their hard-earned money to pay for something they don't want and won't use would be wrong. Every dollar I take is a dollar someone can't use for things such as food, the electric bill, toys for their child, or medicine. My wishes don't change theft into something moral.
To have government do the taking on my behalf, through taxation, doesn't magically change wrong into good...read the rest...
.
This blog, like all of KentforLiberty.com, is reader supported. Any donations or subscriptions would be GREATLY appreciated! Thank you.