Tom Lee, Head of Research at Fundstrat Global Advisors forcasted a "massive outflow" of digital currency to fiat leading up to the US tax day.
"We believe there is selling pressure by crypto exchanges who are subject to income tax in U.S. jurisdictions. Many exchanges have net income in 2017 [of more than] $1 bln and keep working capital in [Bitcoin]/[Ethereum], not USD — hence, to meet these tax liabilities, are selling BTC/ETH."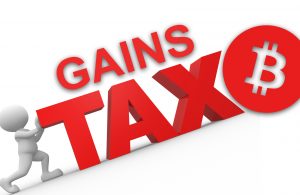 "historical estimates are each $1 of USD outflow is $20-$25 impact on crypto market value."
Not that bad crypto future?
Lee summarized that "ultimately, we expect Bitcoin to find footing after April 17, tax day."
Expect strong recovery in cryptocurrency prices in 8 days?
Share your opinion in the comment section!