The Bitnation Borderless Tour will be sailing from Texas to Central America to give us an opportunity to test liberty and our freedom to travel. After we store the sailboat on the gulf side of Mexico, we will cross over the land to Acapulco. We will meet and speak to communities, the media, as well as participate in the Health and Wellness Anarchapulco event, and Anarchaforko. We will also be hosting Bitnationpulco, to share Bitnation's vision of borderless jurisdictions.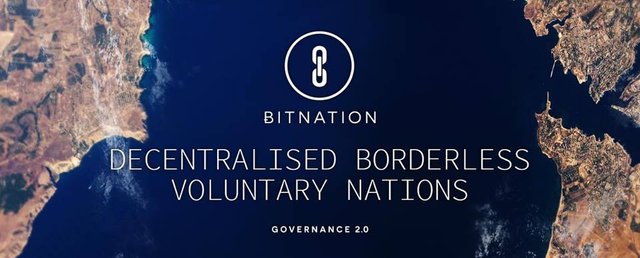 I've been working with Bitnation for a number of years and have supported their ideas to bring about a voluntary society - free of violence and where individuals claim their sovereignty.
I am hoping to soon have a Bitnation passport to travel and use in situations where I am asked to comply and show ID. I am a Bitnation ambassador and, more importantly, I am an ambassador for all free humans who were randomly born on an area of earth ruled by a nation state that claims you as property at birth.
I know there are many of you out there who support the idea of alternative travel documents and creating your own nations. Come meet up with us and many of the other Bitnation team members for FREE Mimosas and discussions about how we are on the verge of bringing decentralized, borderless, voluntary nations to life at Bitnationpulco on Monday afternoon on the 19th of February (after the main Anarchapulco event).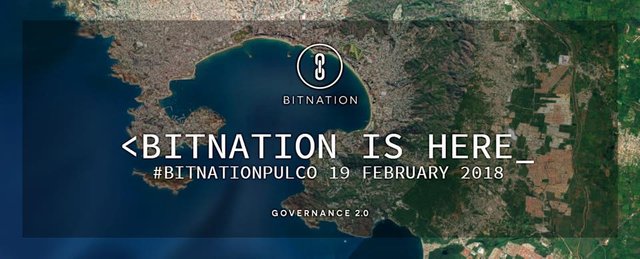 Bitnation has created a software called Pangea. It allows you to create your own Decentralized Borderless Voluntary Nation. On Pangea you will be able to create nations and P2P agreements to provide Governance services. Good ethics, ideas, and contributions are rewarded by our AI with PAT tokens which are fully tradable ERC20 tokens.
Having this software as a mobile app is a huge step in solving many devastating situations. In the future, it will be possible to have Pangea pre-installed on a mobile device that can be handed out in emergency situations - allowing people to communicate on a mesh network, without having to wait in a government line. Being able to communicate that you are safe and what items are needed for survival through Pangea is much more efficient then the current government solutions.
So stay tuned for updates from the tour of the places we go and the people who inspire us and are inspired by what we hope to achieve. I hope to meet you there and hear your experiences of traveling as a Free Human on Earth.
Bangarang!
Motherofundocumentedhumans