The blockchain space has been flooded with over-hyped projects claiming to be "game-changers." While the fact of the matter is that most are nowhere near as revolutionary as their marketing campaigns make them out to be, there are a select few that actually do have the potential to serve as platforms for unprecedented transformation of industries and society.
One such project that's been overlooked by many due to being very early on in development, highly technical in nature to the point of being near-incomprehensible to most without extensive computer programming experience, and not yet given any real publicity as its small team has been focused on proof-of-concept before marketing:
For these main three reasons, Tauchain has been flying quietly below the radar.
Yet, the few who've invested the time in understanding what exactly this project is and the potential implications of its successful deployment seem to agree: this could very well be "the next biggest thing" - as unprofessionally overly-sensationalistic such a phrase may be - since Bitcoin and Ethereum came onto the scene...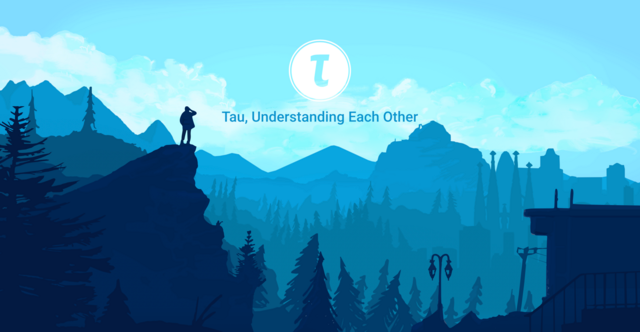 Up until recently, there was a mere handful of individuals following this project, spearheaded by acclaimed genius Israeli developer, Ohad Asor.
A child mathematics prodigy enrolled in university at age 12, Asor later began working on the project after discovering the core concept via a colleague. Putting his brains to work programming what might come to actualization as one of the most significant breakthroughs in computer programming, his work on Tau utilizes the foundational advantages of blockchain technology in tandem with a highly-innovative programming meta-language and knowledge economy, the implications of which may be impossible to sum up in any single piece of writing.
To-date, the direction of the project has not been on the business side of things, but the development of code itself. (A noteworthy differentiation from the majority of blockchain projects which have prioritized polished whitepapers and flashy ICO first). Thus, little focus has been given to articulating the expanded vision for its practical applications in everyday, non-technical language - only a very few with the background to understand the technical complexities, able to see the potential impact of its completion.
However, as attention towards the Tauchain has grown, there has been a increasing distillation of the project essence & vision into language more-accessible to the non-technically-inclined. And the consensus is in: this is a project to keep an eye on for very good reasons.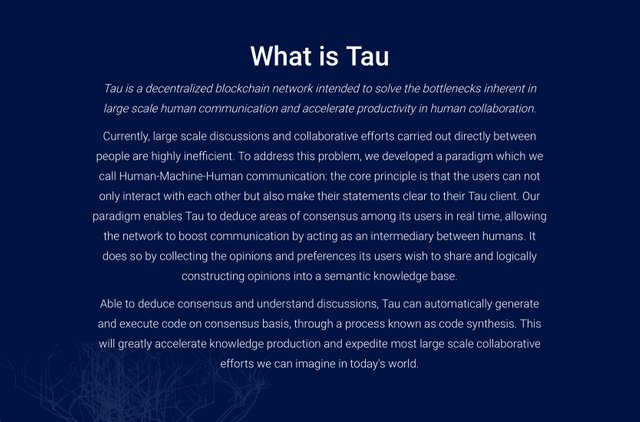 As the above vision and description - sourced from the main website - summarizes above, the key essence of Tauchain is enabling the scaling of discussions and collaboration.
Why is this so important?
Let's consider...
Social media has allowed billions of people to connect across the globe, chat, and share information. Yet when it comes to effectively collaborating and solving society's greatest challenges, the current generation of social media platforms have not proven as suitable tools.
Yes, we've formed groups and forums to have conversations. Though what generally tends to happen as a result of those threads? Not much. There can be a great deal of information conveyed within them; however, the more people that join, the more crowded the spaces become, the denser the fog of information listed in linear threads there is to sort through, and there are generally no organizing principles or structures by which that information can be put properly into place within action plans for solving large-scale problems requiring elaborate exploration and consensus on a great amount of interconnected details.
To ground that down from a more abstract conceptualization to something more tangible...
Not only are there all sorts of scattered discussions across multiple forums and social media platforms regarding societal challenges such as those outlined in the United Nation's 17 Sustainable Development Goals, there are an estimated 10 million Non-Governmental Organizations (NGOs) directed towards a vast variety of causes relevant to those same (and different) goals, as well as countless educational institutions and research organizations working on different projects and initiatives highly relevant to the work millions of those others are. However, despite the tremendous amount of common aims and goals, the majority of these distinct groups, institutions, and organizations are largely operating siloed from one another. And even within themselves, there are countless bottlenecks limiting the extent of effectiveness in successful collaboration.
To-date, large-scale projects collaborative projects - such as the Human Genome Project, for example - have required billions of dollars worth of investment to establish the infrastructure for sharing data across vast networks of institutions and organizations. Yet, for the millions of groups working towards solving other various challenges, such a scale of infrastructure which would successfully enable global collaboration between thousands of other stakeholders in shared societal goals remains inaccessible.
This ispart of the value proposition Tauchain presents: providing a foundational technological stack/platform which could effectively serve as a bridge between a limitless number of individual and/or groups requiring the scaling of discussions essential to developing the strategic architecture of solutions to a broad range of challenges - complete with sets of features and functions birthing entirely unprecedented opportunities. (Which may not be quickly or easily seen, explained or grasped upon first glance).
While there may be a great deal of complexity to these features and the possibilities created through their introduction, we shall hereforth attempt a simplified overview of the few most pertinent, beginning with those listed on the website...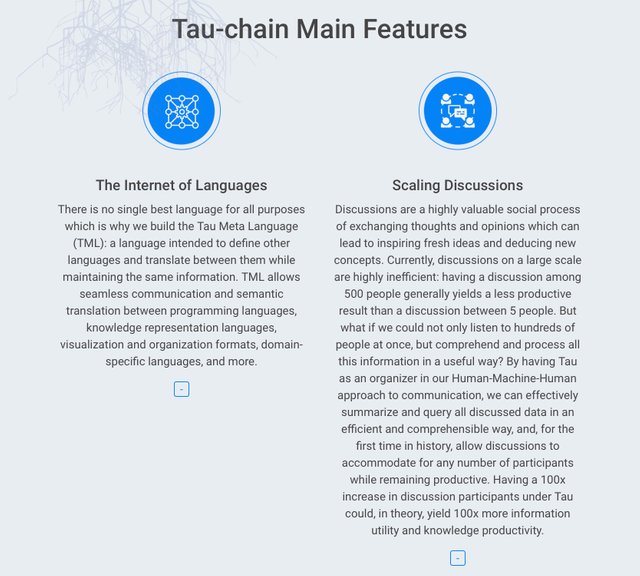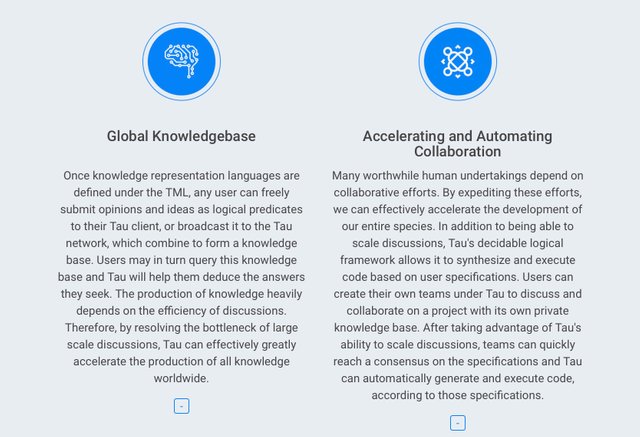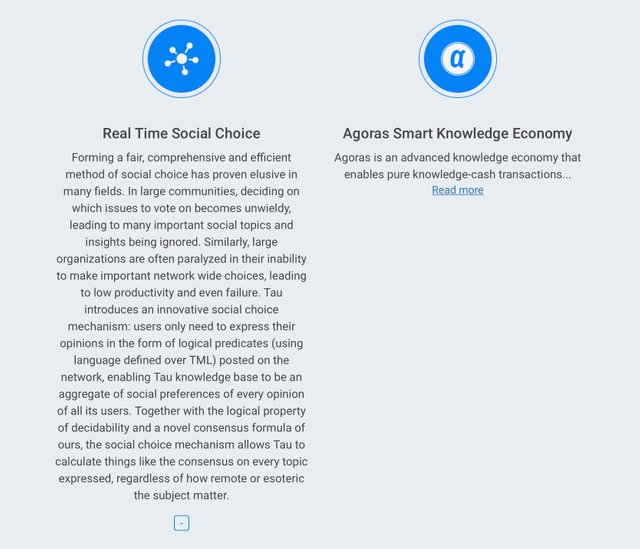 Sure enough, for those of us not highly-inclined in the technical intricacies of computer programming, these descriptions may not paint a clear picture. Though even if understanding what all that means, that's still merely the tip of the iceberg and far from enough to get a firm grasp on what all is coming together with this development.
While the full scope of writings available on the Tauchain blog, as well as the collections of writing by @dana-edwards, may begin to better-articulate the breadth & depth of functionality & capabilities, this is but a brief summary of key points as understood by this author through a limited amount of research:
The core innovation: Tau Meta-Language (TML).
a language intended to define other languages and translate between them while maintaining the same information. TML allows seamless communication and semantic translation between programming languages, knowledge representation languages, visualization and organization formats, domain-specific languages, and more.
Or in other words, TML is a development which shall enable not merely a direct translation between language - as a basic conversion of English to Mandarin, for example - but the extraction of MEANING from a wide variety of types of language, both verbally spoken/written and those utilized in computer programming, such that the knowledge encoded within language may be stored within a repository and easily accessed (whether for use in basic inquiries, consensus-derivation, collaborative research projects, Decentralized Autonomous Organization functions and smart contracts, or other) irregardless of the language an inquiring person or program may speak/read or be programmed in.
The scope & significance of such an unparalleled breakthrough is difficult to overstate.
Whether in the worlds of conventional everyday language, computer science, industry-specific subdomains with a complex variety of customized organizational models, niche institutional arenas housing their own bodies of knowledge in unique formats, or far less formalized groups & cultures utilizing constantly-evolving slang in their internal communications - there exist thousands of languages being used across the globe within a range of systems designed for the facilitation of solving all sorts of problems. Yet despite many of these serving their purposes well within the boundaries/limits of their systems/organizations/communities, many of their consequential accomplishments exist in isolation from one another, separated by language barriers - whereas multiple groups working towards similar ultimate ends would immeasurably benefit through the synergy of sharing, combining, and leveraging each others' developments in collaborative efforts.
One aspect of TML (Tau Meta-Language) is to serve as a bridge between parties operating in different languages - to remove those language barriers preventing/slowing effective communication & collaboration - such that all contributed knowledge and data sets may be compiled into a single database, accessible to all (permitted) parties and available for utilization in programs or context of a different language than originally contributed in.
(Yet still only one of many aspects, one single component enabling numerous other functionalities of the systems which could be built upon Tau's broader technology stacks.)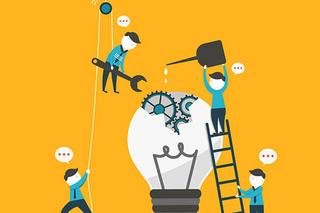 This concept of a semantic translator paired with a shared knowledge base itself is not new. One such comparable project, possibly the largest of its type, would be Cyc:
"Cyc is the world's longest-lived artificial intelligence project, attempting to assemble a comprehensive ontology and knowledge base that spans the basic concepts and "rules of thumb" about how the world works (think common sense knowledge but focusing more on things that rarely get written down or said, in contrast with facts one might find somewhere on the internet or retrieve via Google or Wikipedia), with the goal of enabling AI applications to perform human-like reasoning and be less "brittle" when confronted with novel situations that were not preconceived."
However, while Cyc appears to be a developed by a privately-owned company and is geared towards offering enterprises custom-tailored solutions - including but not limited to research analysis assistance, information extraction and dissemination, compliance monitoring & situation awareness,and infrastructure & resource management - Tauchain aims to be an open-source public platform upon which anyone is free to develop. And another KEY distinction differentiating it: Tau is hosted on a blockchain.
Meaning - applications built on Tau may utilize all the strengths of a blockchain architecture, including but not limited to the numerous benefits of decentralized models and smart-contract capabilities.
This is where the possibilities really begin to emerge.
For example: the knowledge contributed to Tauchain's repository becomes both monetizable for contributors and easily-accessible for utilization in a variety of applications, from consensus polls to research projects to DAOs (Decentralized Autonomous Organizations) / automated business operations, and more - the value of which, becoming directly measurable, and the corresponding compensation able to be distributed back to contributors accordingly via smart contracts.
The first official application being developed for launch in tandem with Tau, Agoras, is being built (partly) for these purposes: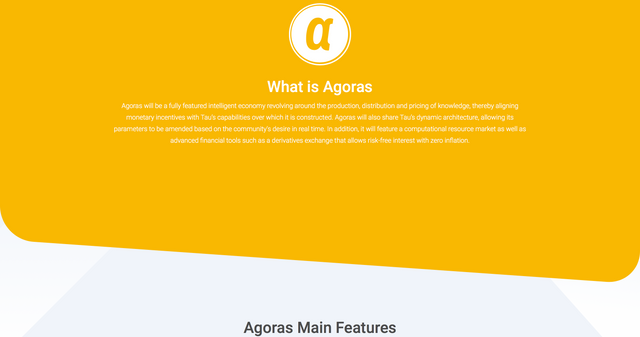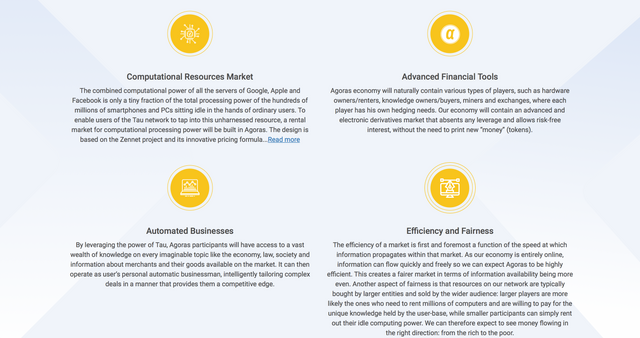 Now, while some of the basic pieces of the puzzle have been addressed above, there is another key aspect to Tauchain that while has not been labelled outright as such, could be viewed in the context similar to that as the description of Cyc above:
A.I.
The distinction - and perhaps reason why the Tauchain team has not (yet) chosen to emphasize the A.I. component - is that it is not so much artificial intelligence in the sense most people understand/view it, but rather more something along the lines of augmented and/or automated intelligence - a set of tools enabling (comparatively) advanced automated commands & programs for purposes such as (though not limited to):
searching a knowledge-base not for keywords, but for information & dataset compilation relevant to specific inquiries reliant upon on the extraction of meaning and verification of truths as pertaining to the context of the inquiries, with language barriers removed

deriving evolving consensuses from ongoing large-scale group discussions (and feeding those dynamic information sets into other programs, projects, inquiries, or smart-contracts in real-time)

(in application for program development), validating computer programming scripts, so as to:

eliminate the need for trust between developers and those contracting their services
audit for identification of coding bugs, such that no software may be released until working 100%
ensure contracted jobs meet requirements 100% without flaw before payment issued
compiling information from other databases/repositories for the purposes of growing Tauchain's own, such that the above-stated applications may have an expanding knowledge-base from which to draw more accurate data - thus increasing capacities for greater effectiveness in a broader range of applications serving a wider variety of needs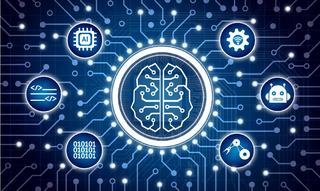 Now, for how all this shall be translated into such conceptual theory in a tangible user experience... time shall tell.
As with most other blockchains, Tauchain (and Tau Meta-Language) are merely a foundational layer upon which an infinite number of applications with both distinct and interconnected user interfaces may be developed for a wide range of industries, communities, institutions, markets, organizations, and groups of nearly any kind, public or private. Even Agoras' launch may only be a starting point, with any entrepreneur or developer able to connect into its knowledge economy for utilization in their own customized dapps - whether on Tau itself, Ethereum, or other third-generation blockchains.
From platforms and protocols to faciliate collaborative research between scientific institutions and/or economic thinktanks, to governmental decision-making in which citizen participation is able to be streamlined and incentivized, to entirely new breeds of social networks enabling the shift from simply consuming information and sharing content to engaging in and contributing to discussions - the direct value of our input derived via augmented intelligence, factored into consensus polls and problem-solving, and proportionately rewarded via smart-contracts - or all three of the above plus IoT (Internet of Things) sensor datafeeds interconnecting with each other...
The possibilities might only be limited to the imagination of the visionaries and system architects - nearly all developmental resources becoming fully-available, limited by neither language barriers nor traditional obstacles in scaling discussion between the human contributors.
These may be aspects of an integrated planetary vision which many pioneers in the blockchain space have already foreseen and have been working towards. However, the infrastructural components Tauchain aspires to deliver could play no less a fundamental role in the actualization of these shared goals and outcomes than the introduction of blockchain technology itself.
Of course, nothing is guaranteed.
It may be possible that even if the technical development of Tauchain is fully-completed, any variety of factors could restrict the adoption required to see the entire project through to success. Ultimately, it is not the initial innovation that shall drive the success of any blockchain project, but the ecosystem of developers building applications upon them and size/strength of userbase which determine whether Tauchain emerges victorious, or there shall be other ventures building upon the same core principles who can pull off the entrepreneurial side of network growth better.
Either way, it is clear that in the world of abundantly over-hyped blockchain projects claiming to be "game-changers," Tauchain may be among the handful of few well-deserving of that title to keep tabs on - if not hopping onboard as a stakeholder contributing to the project & vision, oneself...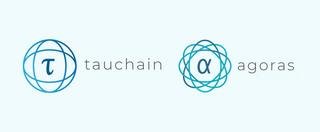 For more information on Tauchain: