Original Orchid Flower Tattoo by Kid Darko Art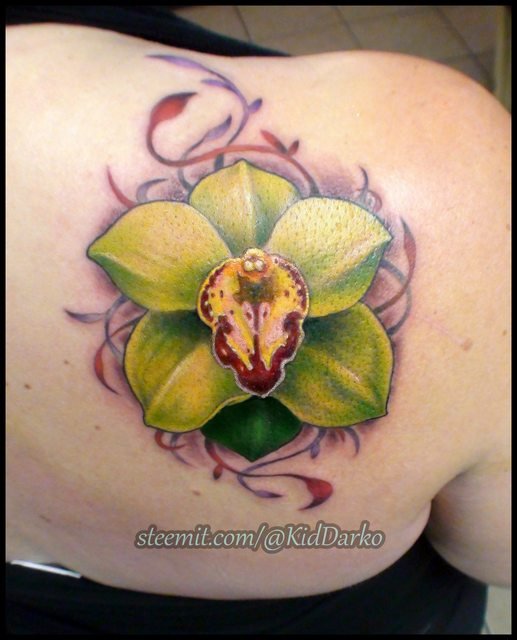 This is a pretty straight forward tattoo. The client wanted an Orchid Flower because it is her favorite flower & she finds them quite beautiful. She brought me an image of a green orchid which I have never actually seen so I was pretty excited since it was such an interesting subject & I love tattooing flowers.
.
I didn't think just a plain flower would sit well on the skin and to avoid too much green overall I used one foliage leaf on the bottom to even out the design & filigree leaf patterns in red & purple also some greywash shading behind the flower itself to add some background.
.
This tattoo took 5 hours & was completed in 1 session. This is the tattoo right after application. The tattoo will look a little softer once healed & settled.
---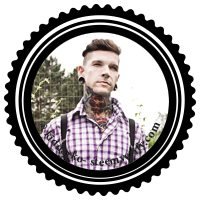 FOLLOW ME
Also Consider Following
@denvermax