Яна Gogo : gogo.tattoo/gogo/tattoo/taurus_roses
Taurus in roses
gogo.tattoo/gogo/tattoo/taurus_roses
This work was delivered on the second day of participation in the Saint-Petersburg Tattoo Weekend 2017.
The final work is based on the original design by Yana Gogo, which she made in Shanghai in early 2017. It has quite a history. For the Saint-Petersburg event's work, according to the model's wishes, Yana changed the flowers into roses. We're sure she has a lot to tell us about the excellent works she made and her experience of participation.
Cannot wait to hear more about this work from the artist and the new owner.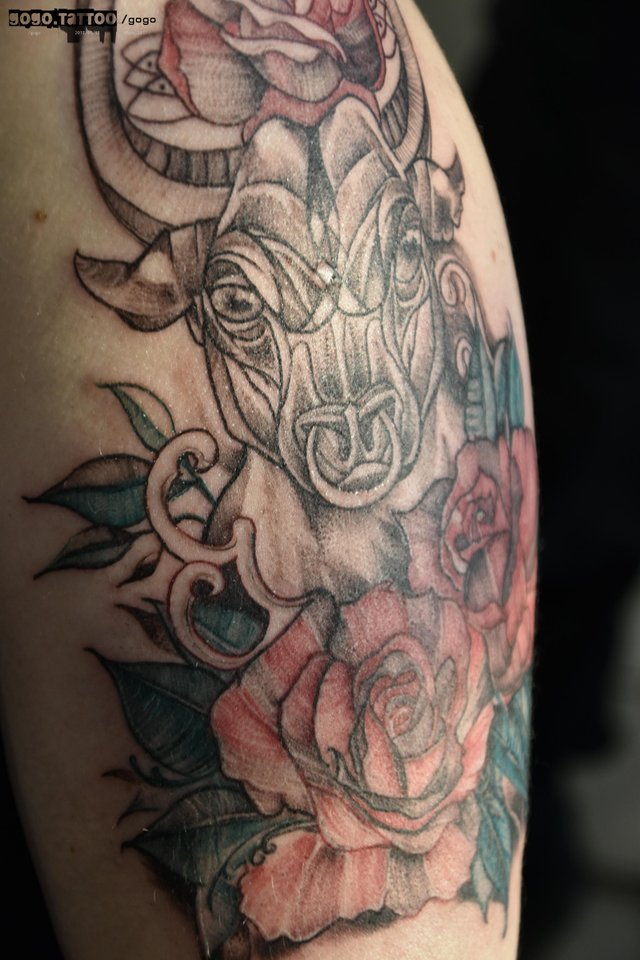 ---
Process
gogo.tattoo/gogo/tattoo/taurus_roses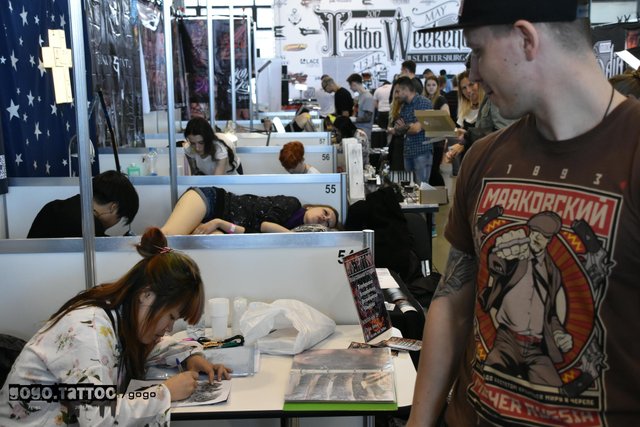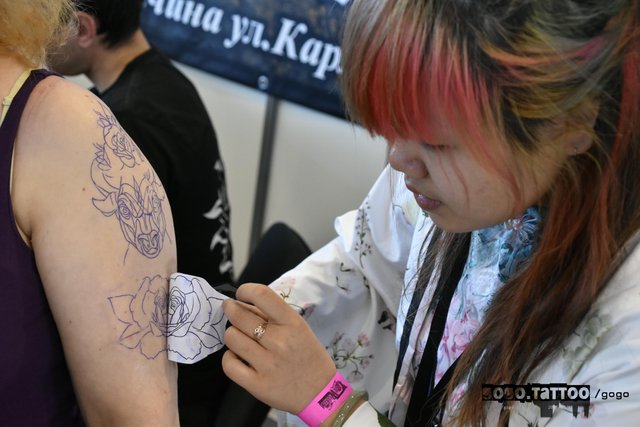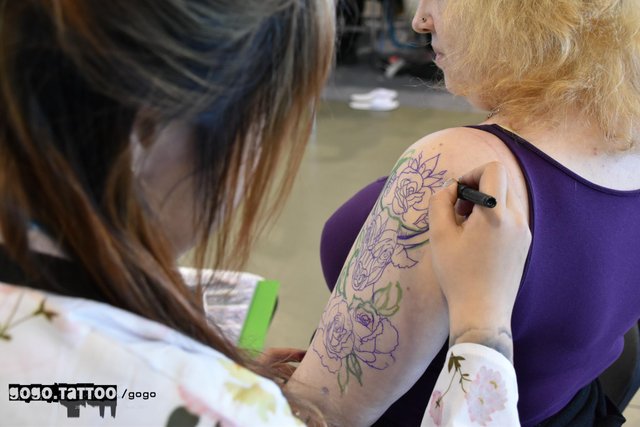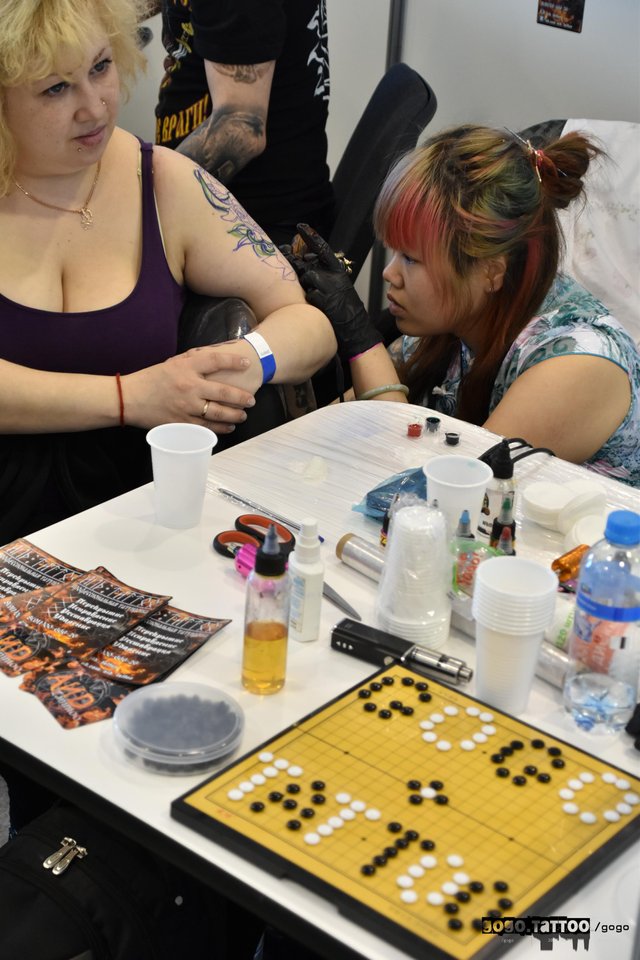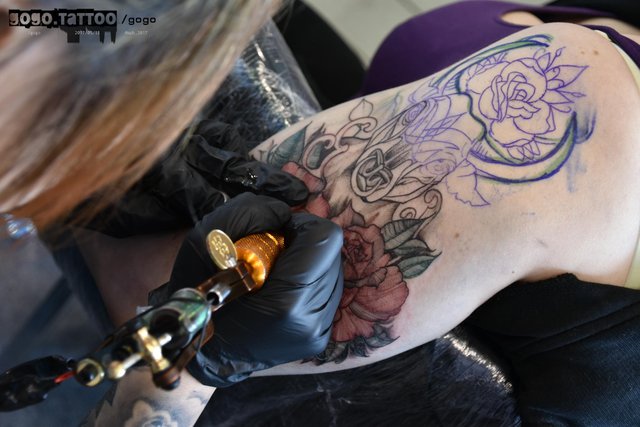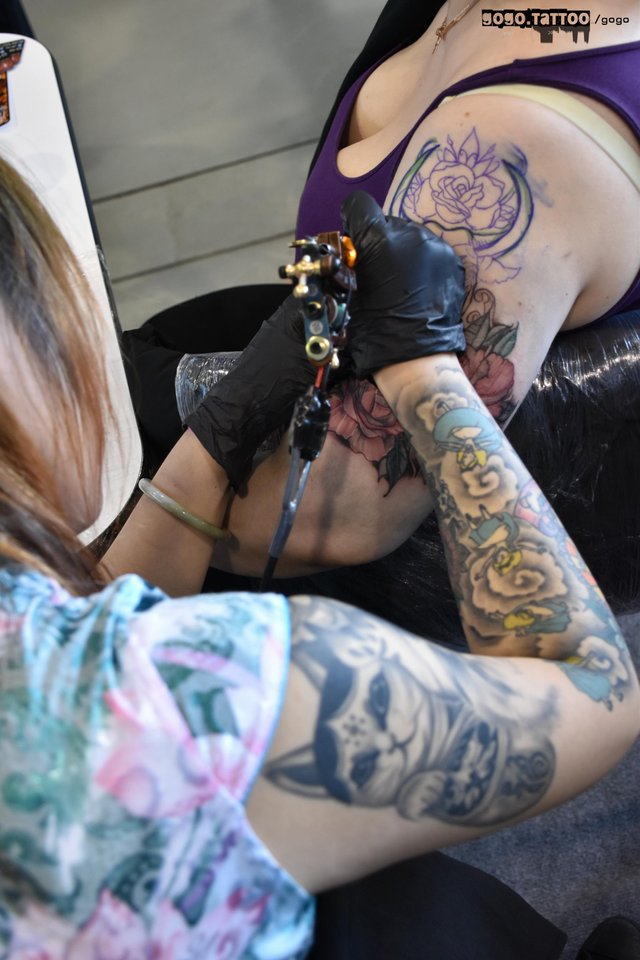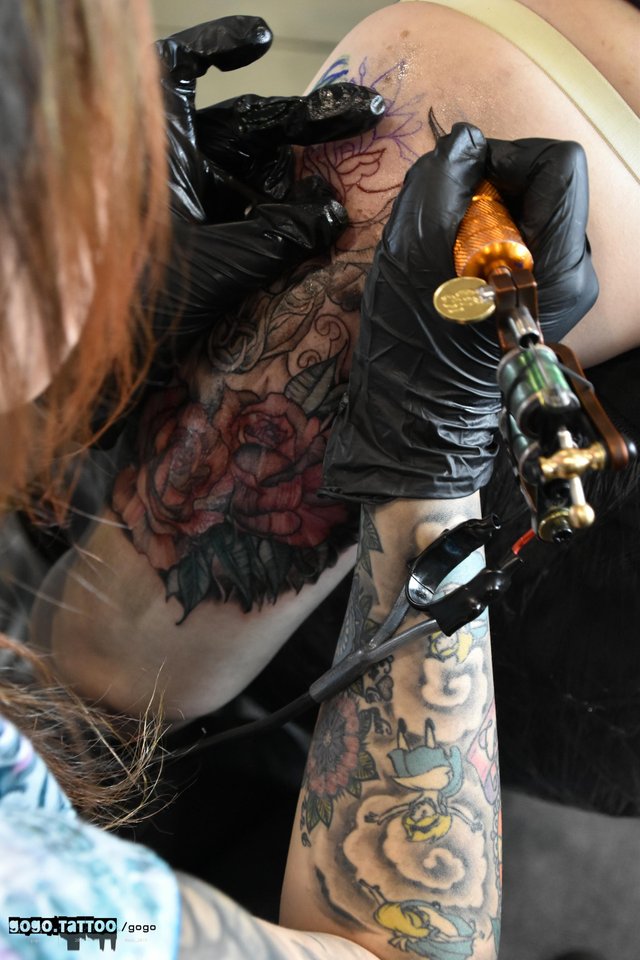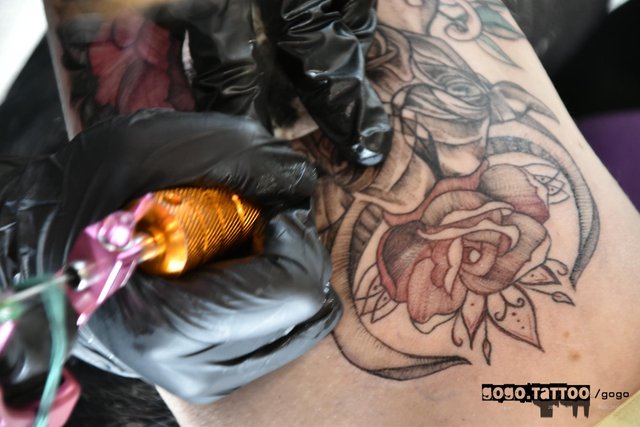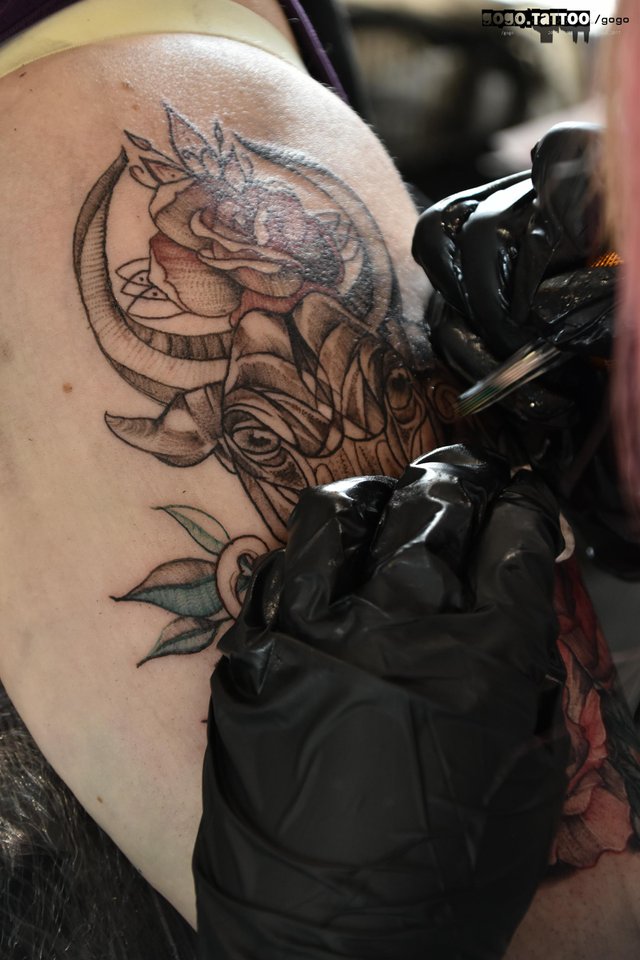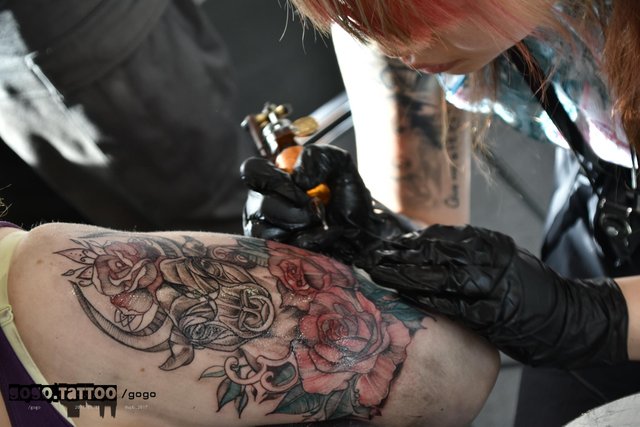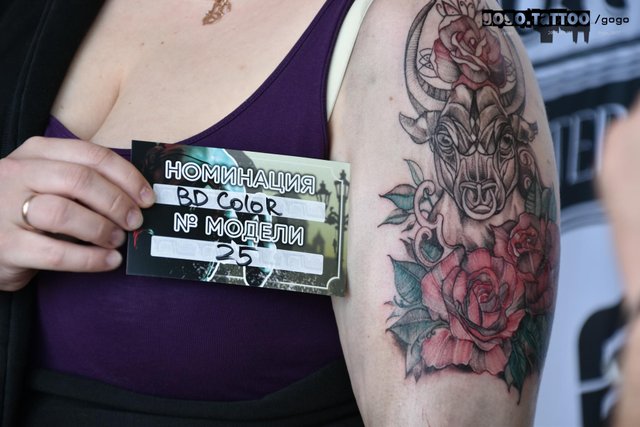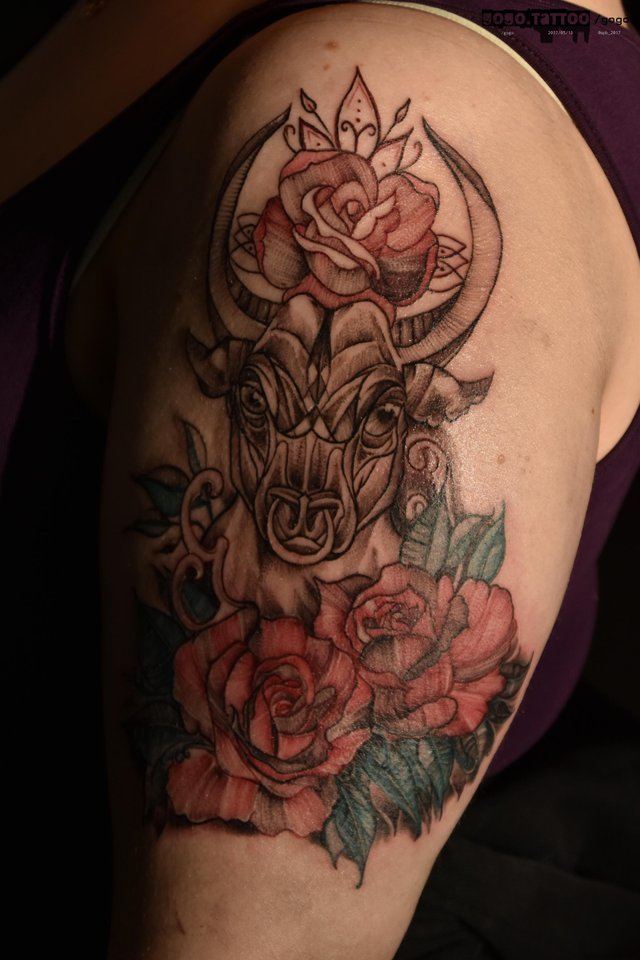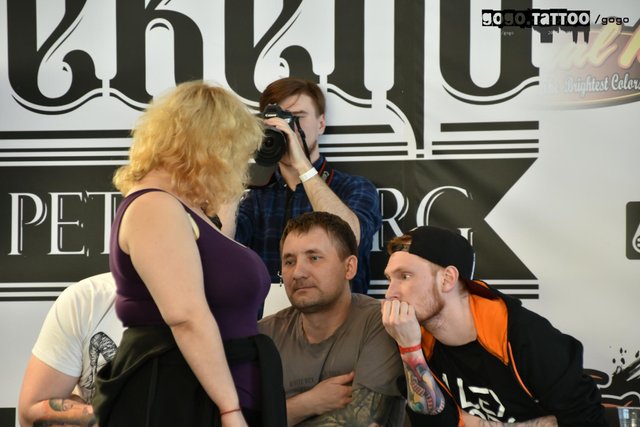 Final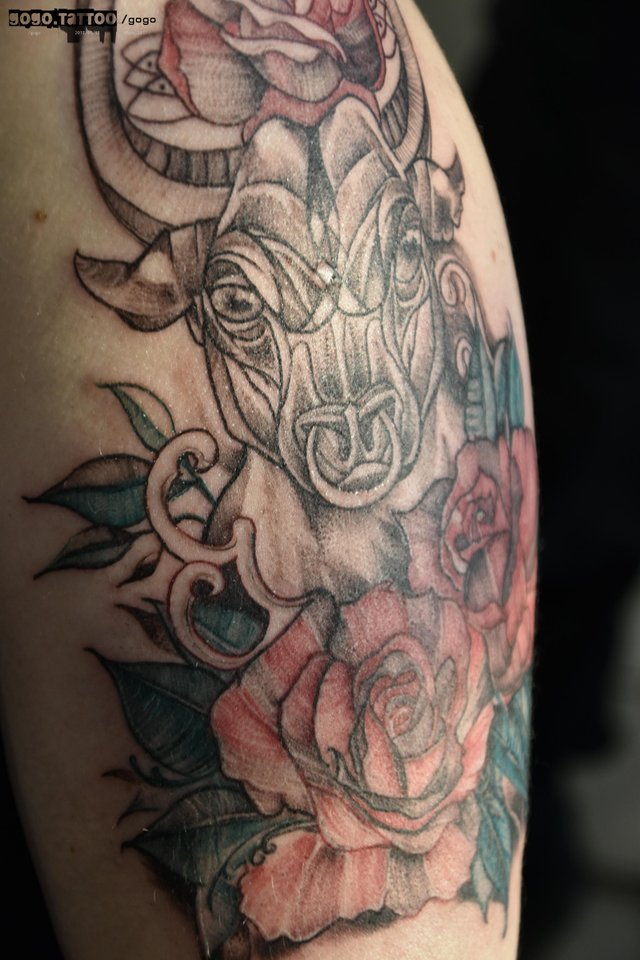 Artist: Яна Gogo
Tattoo Made: 2017/05/13
Published: 2017/05/14
Location: Saint-Petersburg, Russia
Event: Saint-Petersburg Tattoo Weekend 2017
Tags: color, animal, flower, taurus, bull, rose


...QR code...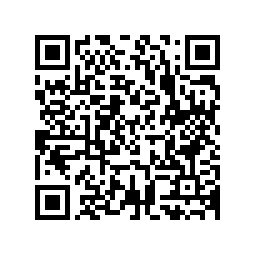 Dear tattoo owner, we can't wait to listen to the story of your tattoo.
亲爱的艺术家,让我们承载您做的纹身故事吧!
Мы с нетерпением ждём историю тату от автора и её владельца!