Princess Lea Tattoo. Original Artwork
I love to do original designs for tattoos. Specially when the client is inspired and needs someone to manifest his idea through. It is a special process and makes a bond even with people I never meet.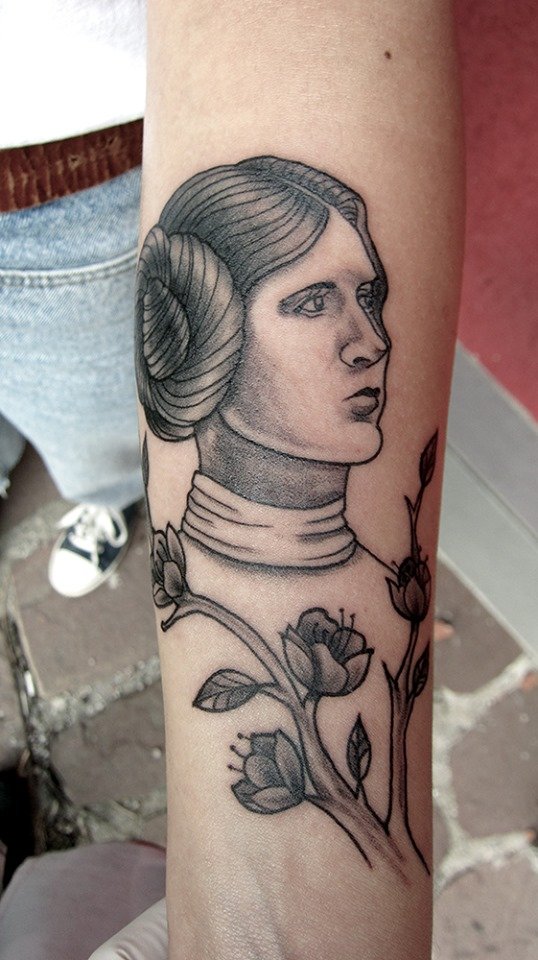 This was the case with this huge Star Wars fan. For her first tattoo she choose princess Leia.
It took a long time of practice to finally feel ready to tattoo faces, as they are delicate work. I have not done many...yet ;) Tried to go with neo traditional style. Used 9RL for the thick lines with Neotat rotary machine. The thin lines and shadowing were done with Sabre Dcx machine. True pleasure to work with quality equipment.